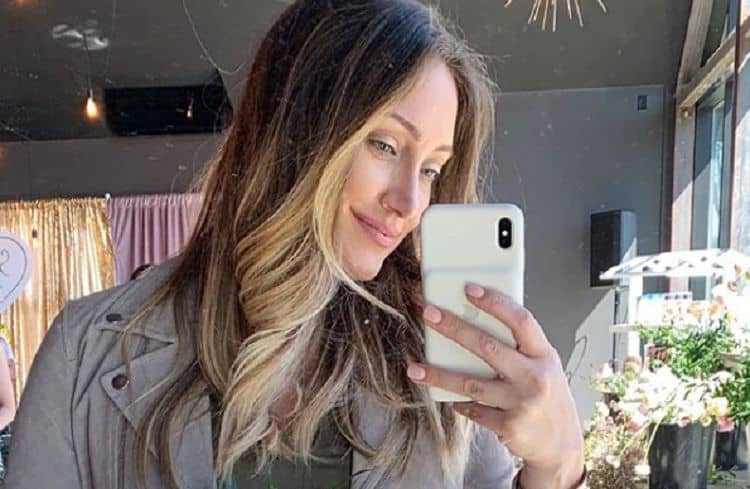 Myka Stauffer is a famous Youtuber who rose to fame as an influencer on the site. She had posted an Insta ad that served as an advertisement for Dreft Laundry soap, while she made over her adopted son Huxley. It was good press for the brand that she represented at the time but there have been some serious changes in her life that make this ad more of a mockery that comes back to haunt her. To bring you up to speed on Myka Stauffer, here are 10 things that you probably didn't know about her.
1. She and her husband James adopted a baby
Huxley is the name of the baby that Myka Stauffer and her husband James adopted a baby from the country of China. She is 32 years old and James is 34. The couple adopted him as an infant, but as it turned out, Huxley had special needs that became more than what the family felt they were equipped to deal with.
2. Myka's adopted son is autistic
In 2018, Myka made a commercial post for Dreft laundry detergent for newborns. She posted it on Instagram and said that she "wouldn't trade him for anything." Huxley's autism created a lot of additional work and medical expenses for the couple who live in Ohio. Myka's previous post made it sound like there would be nothing that could make her give him up.
3. Myka gained notoriety for "rehoming" Huxley
At the age of just 4 years old, Myka Stauffer and her husband made the decision to "rehome" the child that they had adopted. They made the announcement in a YouTube video that was uploaded to Stauffer's channel including tears and an explanation that they had given him up. The post generated a high volume of backlash from viewers who reminded her of the 2018 post and many insinuated that it was hypocritical to give him up after making the statement.
4. The couple has a lawyer responding to the criticism
The backlash over Stauffer's decision to give Huxley up to another family has become so intense that she and her husband are having their lawyers release official statements about the event. Her team of attorneys claims that this situation has been evolving over time and that it was a team of medical professionals that advised the Stauffers to allow Huxley to be placed with another family. They further explain that the Stauffers didn't consider foster placement, but rather, are selecting a family who can handle Huxley's special needs.
5. Myka Stauffer was a major influencer
Myka has spent the past several years earning a living as an influencer for several major brands. This includes Dreft laundry detergent for newborns, Chili's Suave, Big Lots, and Playtex Baby. She has learned the hard way that being an influencer is a "risky business" and that everything you do in your personal life can have an impact on your ability to continue in this line of work.
6. Brands have ended their partnerships with Myka Stauffer
Maintaining high viewership and positive social standing in social media is a prerequisite for being chosen to represent products offered by major brands. In light of the fact that viewers are so unhappy with the Stauffers for "rehoming" their adopted son Huxley, these brands issued statements that inform the public that they are ending their partnerships with Myka Stauffer. This includes Playtex Baby, Big Lots, Chili's, Suave, and Dreft.
7. Social media lit up with consumers petitioning the brands
We scanned through some of the comments that consumers sent to the major brands that Myka Stauffer represented as an influencer. People who had previously viewed her posts and became aware of what was going on were quick to make contact with each of the brands she represented. The public made it well known that they were not happy about the fact that the companies were partnering with someone who would adopt a baby and then give him up to another family because he had special needs. The responses from the companies were fast and they all made it quite clear that there would be no further collaborations or partnerships between them and Myka Stauffer.
8. Parents of autistic children were offended
Other parents who have proven that they would not trade their children for anything were among the first to respond to the alarming news that the Stauffers were rehoming their child. These parents were very upfront with former sponsors of the company in public posts that berated the couple for giving this innocent and helpless child up. The public outcry was quite intense and it shows that there really wasn't anyone in support of the action.
9. The consensus is that Myka abandoned her child
Many of the public posts that we read concerning Myka and James Stauffer's announcement were filled with anger and disappointment toward the couple. Some of them used the words "abandoned" and "neglect" when communicating their feelings with the brands that previously partnered with Myka. These are harsh words but those who have children with autism understand the challenges, but they also love these children dearly and would never part with them. The Dreft ad seems to be fueling the fire under the host of people who is making a public outcry against the  Stauffers.
10. Her Instagram account has imploded
Although Myka Stauffer still has an Instagram page up, there are no statistics to show other than the reactions of disappointed posters who were likely once followers of hers. The only statistics show well over 6,000 likes for the posts that show a photo of Myka and Huxley, and then a thorough berating for abandoning him in his time of need. Many of the posts used language that we can't reprint here, but all were disapproving. It has further been asserted by Instagram users that Myka is a child exploiter and that she should take down her site.