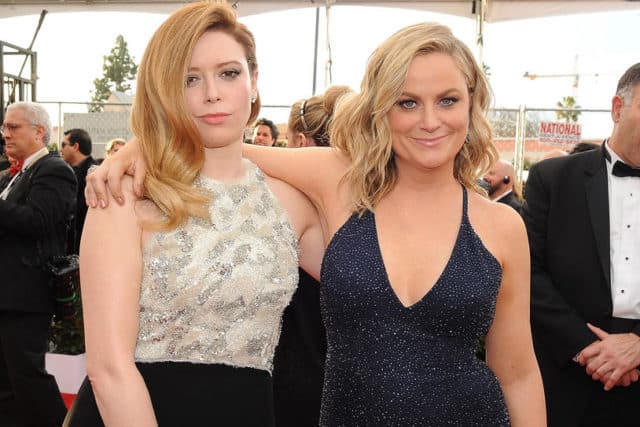 Have you missed the presence on Amy Poehler on your television screens? It has been over two years since the comedy icon played the lovable Leslie Knope on Parks and Recreation. Thank goodness for Netflix. Poehler has popped up on the streaming service recently in Wet Hot America Summer: Ten Years Later.
Now Poehler will behind the camera working on a new series with Netflix. And who has she tapped to star in her project? None other than Netflix alum Natasha Lyonne, who has been playing Nicky on the popular series Orange is the New Black since it premiered in 2013.
The series will follow Nadia (Lyonne) one night at a party where she has been named the guest of honor. Netflix has ordered eight episodes of the series and it will air in over 190 countries. Lyonne and Poehler created the series with Leslye Headland, who will write the first episode. Lyonne will also be tapped to write several episodes of the series.
This is not the first time that Lyonne and Poehler have joined forces. The ladies pitched a series to NBC called Old Soul in 2014. The series was ordered to pilot, but unfortunately was not picked up by any network. Additionally, the women are both producers on the comedic drama Zero Motivation. The project was recently put into development by BBC America.
Are you excited for Natasha Lyonne and Amy Poehler to team up on this new project?
Let us know in the comments section below.
Photo by: Angela Weiss/Getty Images
Save