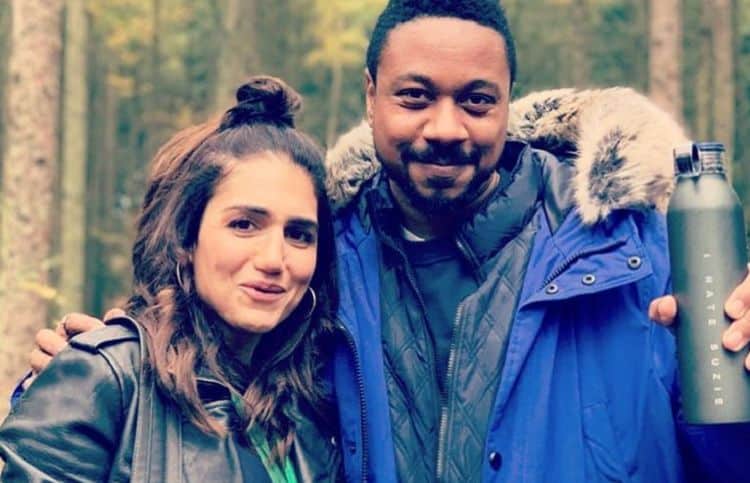 Actor is probably the first word that comes to mind when people think of Nathaniel Martello-White, but in in reality he is much more than that. Nathaniel is a true creative to his core and his entire career has been about expressing that in as many ways as possible. But since acting is what puts him in front of the camera, it's become what he's most famous for. Nathaniel is best-known for the roles he's played in TV shows such as Guerrilla and One Dollar. He is also part of the new Sky TV series I Hate Suzie and the mini series Small Axe which tells the story of the Black community in England. At the end of the day, no matter what project he's working on, you can always count on Nathaniel to bring his best. Keep reading to learn 10 things you didn't know about Nathaniel Martello-White.
1. He's An England Native
Nathaniel was born and raised in England which is also where he has done most of his work. When talking about his upbringing he told The Rake, "I grew up on Brixton Hill. Brixton was dangerous; growing up in the nineties, there were a lot of gangs and people would get robbed."
2. He's A Poet
When I said that Nathaniel was an all around creative, I wasn't joking. On top of the work he's done in the entertainment industry, he is also a talented writer and poet. He has written and released a poetry anthology called A Western Nightmare. We weren't able to find any information on whether he's planning on releasing another.
3. He A Graduate Of The Royal Academy Of Dramatic Arts
Nathaniel has put in a lot of work to hone his skills and part of that work took place at the legendary Royal Academy of Dramatic Arts where he graduated in 2006. The school boasts a long list of other notable alumni including James Norton, Tom Burke, and Alan Rickman.
4. He's A Writer And Director
Lots of actors prefer to stick to staying in front of the camera, but that has never been Nathaniel's style. He loves being behind the scenes and he has found lots of success as a screenwriter, playwright, and director. He has written and directed four on screen projects and there will likely be a lot more in the future.
5. He's A Marlon Brando Fan
Every actor has at least one other actor whose work they have greatly admired. For Nathaniel, one of those actors is Marlon Brando. During his interview with The Rake, Nathaniel shared that he really loves Brando's critically acclaimed performance as Don Corleone.
6. He Was In The Sisterhood of the Traveling Pants 2
Nathaniel is a very versatile actor and his resume definitely reflects that. He has been a part of lots of different projects throughout the years. One that may surprise many people is his appearance in the movie The Sisterhood of the Traveling Pants 2 in which he played a small role.
7. His Journey In The Industry Hasn't Always Been Easy
Even though Nathaniel is an extremely talented person, things in his career haven't always gone smoothly. He has gone through periods where work wasn't coming along the way he'd hoped and he reached very low points in his life because of it. Despite all of the ups and downs, however, he has always refused to give up.
8. He Was Afraid That The Success Of Blackta Was A Fluke
In 2012, Nathaniel's play Blackta made it's debut at the young Vic Theatre in London. The show went on to be a huge success and while Nathaniel was very happy about that, he was also nervous. He told What's on Stage, "My greatest fear after Blackta was that I was never going to get another play on. That maybe it was a fluke." Fortunately, it wasn't just a fluke at all.
9. He Isn't Really Into Social Media
Social media has become such a big part of most people's lives that it's almost hard to believe that there are people out there who aren't really interested in it. Nathaniel appears to be one of those people, though. Even though he works in the entertainment industry, he isn't really into social media.
10. He's An Award Winner
All of the hard work Nathaniel has put in over the years certainly hasn't gone unnoticed by his fans and his peers. He has already won several awards including a Raindance Film Festival Award for Best U.K. Short. He was also nominated for a Laurence Olivier Award as a cast member in The Brother's Size.