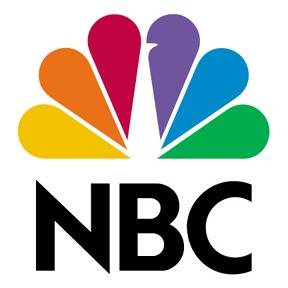 With all the networks announcing series orders the last couple of days for their fall lineup, you would think upfronts were actually this week instead of next.
THR and The Live Feed reports that ABC, NBC, and FOX announced early series orders for several shows, an equal balance of comedies and dramas. First up from ABC is the sci-fi dramedy, "No Ordinary Family", which stars Michael Chilkis ("The Shield"), Julie Benz ("Dexter"), and Autumn Reeser ("The O.C.") as an ordinary family who acquires unique, superhuman powers and their efforts to adapt to their newfound abilities. The show couldn't come at a greater time, now that both LOST and Heroes (possibly) are about to leave the air this season, meaning that people will be hungry for the next big thing.
NBC picked up the comedy, "Perfect Couples", which stars Olivia Munn (G4's "Attack of the Show") and Christine Woods. The romantic comedy centers on three couples who are on the search for what makes the perfect relationship, which is the equivalent of trying to find the Holy Grail or the Ark of the Covenant.
FOX practically showed all their cards by announcing the pick up of five new shows, plus the renewals of "Lie To Me" and "Human Target", the latter of which can be read here.
The five new series to debut this fall from FOX include two dramas and three comedies. First up is "RideAlong", a new cop procedural taking place in Chicago and follows the city's "first female police chief" and a miscreant "cowboy cop" as they try to take back the mean streets of The Windy City. Described as a "dramatic soap", "Midland" follows a con man as he swindles his way through the oil business. With a description like that, visions of "Dynasty" and "Dallas" dance through my head. In other words, this will be one of my picks to watch this fall from FOX, as well as "RideAlong." The three comedies that FOX decided to acquire include "Keep Hope Alive", which is about single parenting, and "Traffic Light" that The Live Feed simply states as being a "male relationship" comedy. The other big comedy, "Wilde Kingdom" comes from Will Arnett (SNL, Arrested Development) and Mitch Hurwitz, which is about a Beverly Hills jerk (Arnett) who falls for his polar opposite, an environmentalist (Keri Russell), who despises the jerk's way of life.
The Live Feed is also reporting the possibility of Steven Spielberg's sci-fi drama, "Terra Nova", is in close contention of being picked up by FOX as well.
Upfronts are here, folks! So stay tuned for continuing coverage throughout the Upfronts period.
Souces: THR/The Live Feed