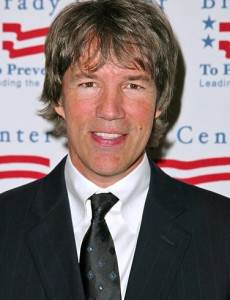 For the first time in a long time, David E. Kelley has a pilot for a new show that WILL NOT be going forward as an actual tv series. NBC has officially passed on Kelley's new legal drama, Legally Mad, which was originally kept in contention for a midseason release. What's really interesting is that by not picking up the new series, NBC must now pay a seven figure penalty to the Warner Bros. TV produced show.
Legally Mad was set to follow Skippy Pylon, a cheerful and brilliant attorney who exhibits flashes of psychosis and often assumes the role of a teenager. Ex-Pushing Daisies star Kristin Chenoweth had been tapped to play the role of Skippy, and fans of the beautiful actress were hopeful that this would last longer than the short-lived Pushing Daisies. As of right now, it appears that there are no other plans to shop the project to any other networks, making it one of the first Kelley pilots to not make it to the small screen in a very long time.
However, Kelley isn't the lone star producer to have a show axed by NBC. The new Dick Wolf-produced Lost & Found, which stars Galactica's Katee Sackhoff, is also expected to not be picked up as a midseason series by the network. There has been some talk of shopping the new series with sister cable network USA. The network already airs another Wolf series, Law and Order: Criminal Intent. However, the not so good news for the series is that USA already has a strong female leading series which is also a law enforcement drama with In Plain Sight, making one wonder if the network would even be interested in another.
Source: The Hollywood Reporter