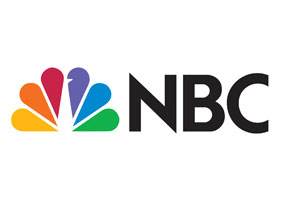 NBC isn't wasting any time trying to fill the void that the now defunct 'Jay Leno Show' will leave behind.
Variety announced that the Peacock network has nine pilots in the works: seven dramas, two comedies, two remakes, and one new entry in what has become the longest running franchise in TV history.
First up, J.J. Abrams has a new show on the horizon and I don't even have to see it to say that I am already there. 'Undercovers' features a husband and wife CIA team. I wonder if we will get any mythology or hidden clues in this offering. It doesn't matter. I will still give it a try. Abrams will direct the pilot and will executive produce with Bryan Burk and Josh Reims.
Next up, we have a new entry in the long running 'Law & Order' franchise, with 'Law & Order: Los Angeles'. Color me excited! The show will be produced by the creator of the Law & Order series, Dick Wolf.
David E. Kelley ('L.A. Law') returns to NBC with 'Kindreds', a drama about an ex-patent lawyer who forms a new law firm with some associates. Should we call this 'L.A. Law 2.0'? Who knows?
Another powerhouse TV producer, Jerry Bruckheimer, offers his latest, 'Chase', which follows a group of US marshalls who patrol the Southwest part of the United States. I smell a new franchise on the horizon…
On the sci-fi front, Steve Stark produces "The Event", which is about a man who discovers "mysterious circumstances that are a part of a larger mystery". Sounds familiar? No, not just the name, but the plot as well…
The two remakes that NBC are behind involve a revival of 'The Rockford Files', which will be produced by 'House' creator David Shore and Steve Carrell. The other is an Americanized version of BBC's Helen Mirren hit, 'Prime Suspect', which is about a female private investigator.
Rounding out the pilots are two comedies. One of the comedies is an hour long dramedy called 'Love Bites', which is a romantic comedy. Eric Fellner (writer of "Love Actually"), Shelley McCrory, Timothy Bevan, and Cindy Chupack, who wrote for 'Sex and the City'. The other comedy is from Adam Carrolla, of 'Loveline' and Comedy Central fame, will headline a comedy about a man who rebuilds his life as a contractor after going through a divorce. Hilarity should ensue…
So which of these shows are you looking forward to? Or have you given up on NBC completely?
Source: Variety