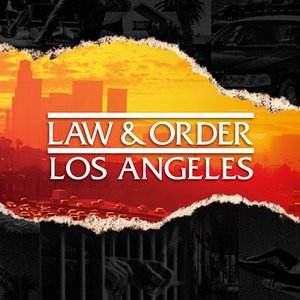 NBC is in an exceptionally giving mood today.
Multiple sources, including Entertainment Weekly's Michael Ausiello, are reporting that the network has given full-season pickups to three freshman series – Law & Order: Los Angeles, The Event and Outsourced. There's no word yet on the struggling Undercovers and Chase (though Ausiello does say a back-nine order for Chuck is just about a done deal).
"We are pleased with the quality of The Event, Law & Order: Los Angeles and Outsourced," said NBC president Angela Bromstad in a statement.
At least when it comes to Law & Order: LA, I have to wonder if we're watching the same series – the three episodes I've seen so far have been disappointments, and the ratings have dropped substantially from its premiere, no doubt since some fans of the brand are tuning out (at least if the feedback I've received on my reviews is to be believed). The Event and Outsourced have received mixed reviews, with the former especially being one of those "love it or hate it" series.
Even though I'm on the fence with the quality of the shows, I can't find the news all that surprising, either. NBC has long been struggling in the network races, and they dearly need something to hang their hat on. If they were to dispose of even the so-so series, I'm not sure what they'd have to replace them with. Law & Order has brand recognition, and with all the hype they've put into The Event, they'd be unwise to pull the plug even if the show completely flamed. They've just invested too much into it not to hang on to it. (At least Event fans can breathe easy knowing the conspiracy drama won't become another Persons Unknown.)
Our resident Chuck guru, Michael Salerno, speculated today on the show's chances – and it seems ironic timing now, as Ausiello is convinced a back-nine order for the show is just about done. This will obviously come as great news to fans, especially coming so early in the season instead of being a nail-biter.
What do you think? Glad to see more of these freshman series? Is NBC building for a comeback, or continuing to languish at the bottom?