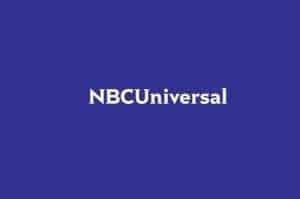 NBC has released their fall 2012 schedule, with the biggest news being the heavy emphasis on comedy. To go along with the six comedies from the past season that got renewed, the network has scheduled four new comedies and expanded to four nights of comedy.
Unsurprisingly, The Voice will be back for a fall season, leading into the JJ Abrams/Eric Kripke drama Revolution on Mondays and the Go On/New Normal comedy block on Tuesdays. Parenthood will be airing its 15 episode fourth season in the Tuesday at 10:00 slot, where it's been since its debut. Wednesdays will get two more comedies, something that NBC tried last season, as single-cam Animal Practice and multi-cam Guys with Kids will be paired up. There had been an assumption that the latter would be paired with Whitney, the only other multi-cam on NBC. The rest of the night will be all Dick Wolf, all the time, with Law & Order: SVU and Chicago Fire airing back-to-back.
Thursday nights, many thought, would be getting an extreme makeover, but it's more like a light shuffling of the deck. 30 Rock will be back for its final season at 8:00, leading into Up All Night shifting back into the 8:00 hour after half a season behind The Office. Speaking of The Office, NBC's top-rated comedy will be staying put at 9:00, leading into Parks & Recreation and, later, Rock Center with Brian Williams. NBC choosing not to launch a new drama here could be surprising, but they had three (The Firm, Awake, Prime Suspect) that couldn't find a foothold in the slot this past season.
Fridays will see Whitney and Community airing together to kick off the night, leading into Grimm and Dateline. Meanwhile, Sundays post-football will be reality heavy, Fashion Star and a shrunken The Celebrity Apprentice at 8:00 and 9:00, respectively. Medical drama Do No Harm will follow at 10:00.
Held for midseason are Infamous, 1600 Penn, Hannibal, Next Caller, and Save Me, as well as The Biggest Loser, Smash, Off Their Rockers, Stars Earn Stripes, Howie Mandel's White Elephant, Ready for Love, and Surprise with Jenny McCarthy.
What do you think about NBC's schedule? Which new shows will you be watching? Is there any move that you don't like?
Monday
8:00 The Voice
10:00 Revolution*
Tuesday
8:00 The Voice**
9:00 Go On*
9:30 The New Normal*
10:00 Parenthood
Wednesday
8:00 Animal Practice*
8:30 Guys with Kids*
9:00 Law & Order: SVU**
10:00 Chicago Fire*
Thursday
8:00 30 Rock**
8:30 Up All Night**
9:00 The Office
9:30 Parks & Recreation
10:00 Rock Center with Brian Williams**
Friday
8:00 Whitney**
8:30 Community**
9:00 Grimm
10:00 Dateline
Sunday (post-football)
7:00 Dateline
8:00 Fashion Star**
9:00 The Celebrity Apprentice
10:00 Do No Harm*
*-new series
**-new night/time period
On the next page, you can read descriptions of every new scripted show on NBC this season.