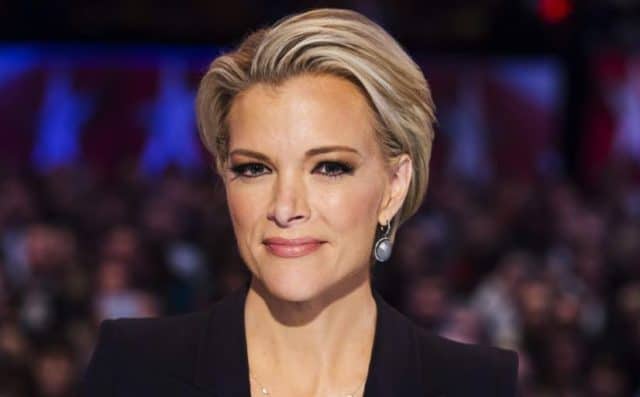 So far that $69 million dollar bet that Megyn Kelly would be able to turn NBC into the same kind of powerhouse as Fox hasn't turned the corner just yet. In fact you might say that it's still walking the block, taking it's sweet time to get there so that it can possibly take off in the direction that NBC is hoping for. For her own part Kelly is stating that it will take about a year at least for things to turn around, as the show is at this point lagging behind Fox, who reaching an audience of roughly 3 million to NBC's 2.4 million. That's a rather big deficit when you think about it though Kelly still isn't worried. One has to wonder if the execs at NBC are able to keep as much faith as she obviously has at this time.
Kelly had this to say:
"Morning TV is obviously new to me and I'm figuring it out as we go … I think any show needs about a year to find its footing."
That seems all well and fine, but expending a salary as large as the one she's pulling down seems to indicate that she might not want to rest on her laurels too much while assuming that the show will get its footing, but might want to find out just why her show isn't pulling in as many viewers as it should be. There was a ratings spike back in February, but that had more to do with the coverage of the Winter Olympics and in the eyes of many people doesn't count as much considering that it was temporary and hasn't come again. Kelly might be optimistic but it seems as though others are starting to think that her optimism is a bit premature since like it or not, a year of low ratings could reflect poorly on her and her continued stint with NBC. It doesn't seem as though she might be let go for this as that just doesn't happen so often that we can't stop talking about it, but her reputation would no doubt suffer and NBC would be looked at askance by many for their decision to take Megyn Kelly on at such a high price.
Another reason for looking at NBC execs askance is that Kelly is known to be a bit controversial at times and despite this many people have still managed to forgive her and keep watching. There have been times when she's spoken out of turn about various subjects and an apology later she seems to gain back the crowd. This is one of the dangers of being a person that is able to speak in front of millions of viewers, for the public and the individual. What she says has the ability to produce huge ramifications that could impact her career and NBC if they're not careful. At this point she hasn't said anything too out of line for a bit, but many are waiting for the other shoe to drop.