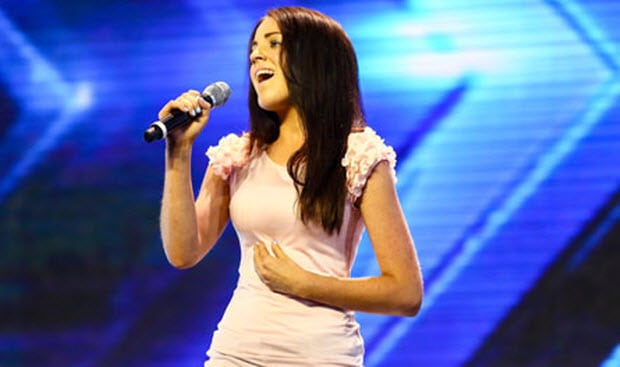 With so many reality TV talent shows on the big networks, there simply isn't room for all of them, and it's clear which one is on the decline. Fox's The X Factor has fallen to its lowest ratings of all time this Tuesday night, up against NBC's The Voice.
Both shows aired two hour overlapping episodes and The X-Factor averaged 4.8 million viewers and a 1.5 rating among adults 18-49 which is under half the audience and adult demo rating for The Voice. This is because of flagging interest in the show, but it should be said Factor has been preempted by baseball in recent weeks, so audiences may not even realize when it's actually airing.
The X-Factor is in pretty rough shape however, almost getting beaten by the CW's Supernatural and losing to the 109th season of The Biggest Loser. Simon Cowell may have been one of the pioneers of the modern reality TV era, but audiences simply aren't interested in his show the way they used to be any more.
Cowell seems to be overly nice on the show now, which isn't why audiences show up. It's his own program, so he wants to create stars, even if he has to pretend they're more talented than they are.