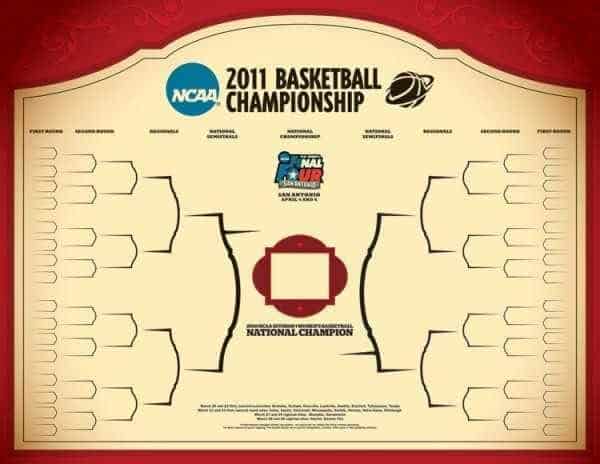 We're now well into the second day of "second round" (I still consider it first round, but that's neither here nor there) action in the 2011 NCAA Tournament. There have already been some significant upsets, most notably 13-seeded Morehead St. taking out Louisville and 12-seeded Richmond dispatching Vanderbilt, but don't think the tournament has already peaked in excited yet. Listed below,
courtesy of SB Nation Atlanta
, are the approximated start times (and channels) for Saturday's round of 32 games. Who will make it into the sweet 16? Which teams will step up to be 2011's Cinderella? Find out tomorrow afternoon. Will you be watching any of the games? As an aside, how has the spread coverage been? I've personally been entertained by it, especially since the network lets you know when something amazing is going on with another game.
Kentucky Wildcats vs. West Virginia Mountaineers, 12:15PM – CBS
Florida Gators vs. UCLA Bruins, approximately 2:45PM – CBS
Richmond Spiders vs. Morehead St. Eagles, 5:15PM – CBS
San Diego St. Aztecs vs. Temple Owls, 6:10PM – TNT
Pittsburgh Panthers vs. Butler Bulldogs, 7:10PM – TBS
BYU Cougars vs. Gonzaga Bulldogs, approximately 7:45 PM – CBS
Wisconsin Badgers vs. Kansas St. Wildcats, approximately 8:40 PM – TNT
Connecticut Huskies vs. Cincinnati Bearcats, approximately 9:40 PM – TBS