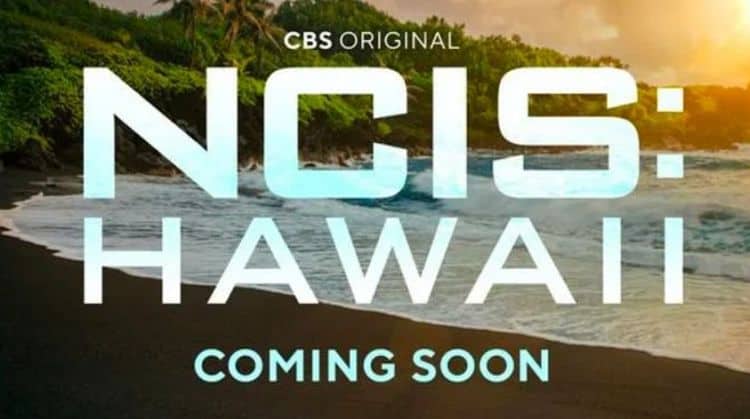 The funny thing about NCIS spinoffs is that no matter what, there will always be fans that compare everything to the original show since those that started this whole idea off are those that a lot of people tend to remember and care about. There are only a couple of long-timers still left on the main show, and it's interesting to think of whether they're going to make an appearance on NCIS: Hawaii, which feels like the logical move when thinking about this show and which direction it could go in. One has to wonder though just how many different locations NCIS will be seen operating out of. There are a few major ports around the US and it's fair to say that this show could have ties to more than a few spots that might be of interest. A lot of the enjoyment in a show comes from the ability of the audience to get into the main point of it since with NCIS a lot of the show was based in or around the surrounding area and didn't stray too far from Washington DC since this was where the show was based. New Orleans and Los Angeles are points of interest that a lot of people enjoy watching on TV so it's not too hard to think that they would be somewhat successful, which is why Hawaii could be another decent idea since not only is the state a series of islands, but it might actually up the action portion of the show considering that the main characters might have to travel from island to island and possibly to the mainland on occasion.
Another big part of this show is that it will feature a female lead, which is a big deal to some folks but might not be quite as big of a deal to others simply because this is a development that has been taking place for a while. It will be interesting to see what can happen to an NCIS spinoff with a female lead since women in these series have been typically quite tough and very challenging in the best of ways when it comes to those that are a big part of the story. But as a lead, it's fair to say that a female character might be expected to behave just a little differently since as a leader, any person has to be capable of handling themselves as well as their team, and it's easy to assume that this coming team will feature the formulaic bunch that has shown up in different ways in each show. There will be a wisecracking character, a nerdy type, a military/disciplined type, and there will be a few other types that might be a mix of those mentioned as well since this is how things tend to happen on these shows. It might sound like an over-generalization on my part, but take a look at the many shows that have come and gone, or are still around, and you'll see that a lot of shows follow a rather set formula that's allowed to change and move about within certain boundaries, meaning that the personality traits of the characters might mix and match at times, but they'll still be there. The leader is generally stoic and stern, but also capable of being a shoulder to lean on. The leader's life experience will be what sets them apart from the rest of the team since they've typically seen more and done more in their life than those that serve beneath them.
A show set in Hawaii has one big drawback though, and that's the fact that some people might liken it to Hawaii Five-O no matter that the two shows are quite a bit different, kind of. It might not even come up, but that feels like wishful thinking since the idea that the two stories will be compared is very likely. Since there hasn't been a cast selected it's even feasible to worry about whether or not any actors from Hawaii Five-O might want to audition for the NCIS spinoff, and it's easy to think that the producers might actually give it some thought. If it happens that would actually be kind of funny, to be honest. But if it did happen it would likely be noticed by a lot of fans simply because it would likely be considered to be the same thing that has been happening on other shows when actors tend to get cycled and recycled between shows. In all fairness, it wouldn't exactly be that way, since Hawaii Five-O and NCIS aren't related. But if it did happen it would mean that they're both situated in the same universe, which would be kind of interesting. It's intriguing to wonder if anyone has even given this any thought.