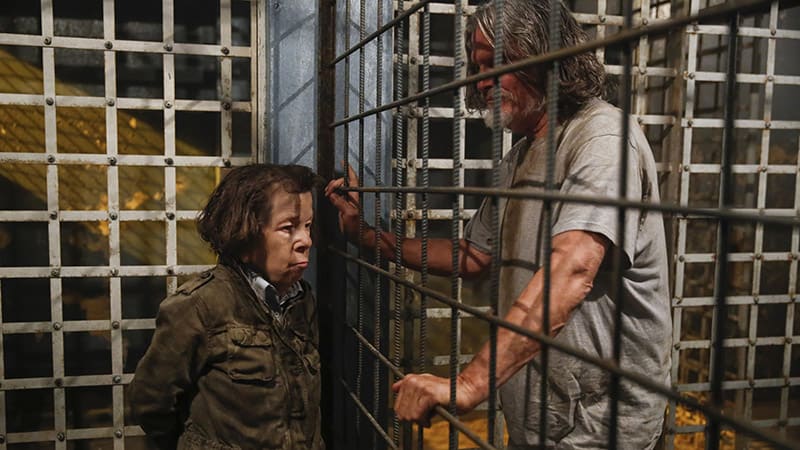 The 200th episode of NCIS: Los Angeles was a family affair from start to finish. Without being overly nostalgic or focusing too much on the future, the well-written hour focused on how each member of NCIS moves forward in the immediate present. For some, that means coming to terms with painful events they cannot change. For others, it means stepping into the roles they were meant to fill. It was a powerful tribute to the show, one that finally felt like Season 9 is coming together.
Everyone is in pretty different places personally. Everyone's lives outside of NCIS were given their tribute. Kensi and Deeks are in a good place, even as Mama Deeks will not shut up about her secret agent son and future daughter-in-law's wedding date. Sam celebrates his and Michelle's anniversary by going on a bender, and his sea lion neighbor may or may not have joined in on the celebration. (Also, someone please tell me if that was a CGI sea lion or the real thing. I honestly could not tell.) Even Mosley finally gets some backstory. We learn that she can relate to loneliness, because it seems her ex-husband took her son away from her. Miraculously, Callen is the only one whose life is going well. No more questions about his past, actual connections to his family and friends; hard to believe this is the same brooder we met 200 episodes ago.
Even the case of the week calls the the NCIS past. Mosley is the one to get through to the lone survivor of a brutal massacre of immigrants, an orphaned boy named Enrique. It takes a gentle hand to get through to a traumatized kid who has just lost his mother. To solve this case, NCIS needed a little more help. Homeland Security was happen to lend a hand, and send over one of their best agents: Nell's sister Sydney. As frustrated as Nell is to have her big sister under her roof, Sydney had some important intelligence and wisdom to offer. She's the reason Nell is as tough as she is, albeit by her childhood bullying. Sydney is the one to dredge up the ghost from Kensi's past who almost paralyzed her: Ahmed Han Asakeem. People he knows were definitely involved in the massacre, but they wanted to kill him, not help him. As angry as Kensi still is, Asakeem isn't the same man anymore. It takes a lot to reform a man like that, but if there's hope for him, there's hope for Kensi to forgive.
One key member of NCIS is still missing, and she's been gone long enough that there's reason to panic. The road to a foreign prison cell is paved with good intentions. There was never a guarantee that Hetty would find her friend, let alone get close to rescuing him. Unfortunately, Hetty underestimated old wounds and was captured herself. She has complete faith that her team will find her, but will it be in time?
NCIS: Los Angeles Season 9 Episode 8 Review: "This Is What We Do"
Summary
NCIS: Los Angeles's 200th episode was an honor to the arc of Season 9 and the entire series.