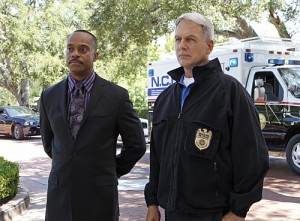 CBS' hit show, NCIS, returns for its ninth season this month and the network has released photos from the upcoming season premiere.
Two former guest stars will be making return appearances on the season premiere of NCIS. First, Sarah Jane Morris will return as Special Agent E.J. Barrett. Second, Wendy Makkena will be reprising her role as Dr. Rachel Cranston. Finally, Scott Wolf will be making a guest appearances as FBI Agent Casey Stratton.
The season premiere is entitled "Nature of the Beast". Tony has spent months tracking his target, but after all this time Tony has the blood of an NCIS agent on his hands. Gibbs is left with the responsibility to help him put together the pieces of the puzzle.
NCIS' ninth season premieres on Tuesday, September 20 at 8:00 p.m. ET on CBS.