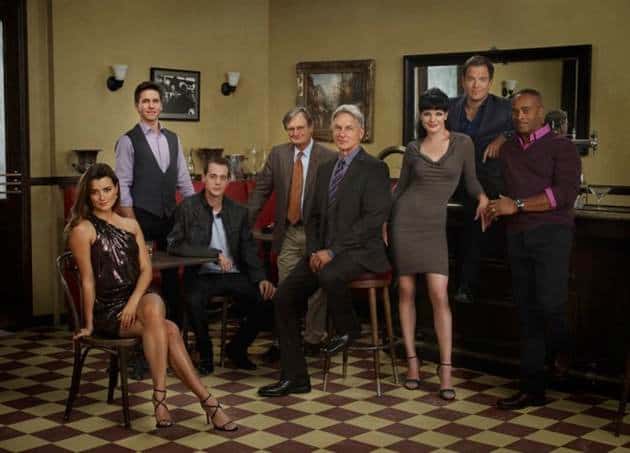 NCISfans can relax, as David McCallum has inked his Season 10 deal. For those viewers who watched the explosive episode, "Playing With Fire", there was concern that McCallum might not be returning.
In the breathtaking episode, McCallum's character, Dr. Donald 'Ducky' Mallard, was focused on his will and asked Gibbs (Mark Harmon) to be executor of his estate. McCallum's re-signing of his contract means that Ducky should be sharing his wonderful stories for another season.
An integral part of the NCIS canvas since its première in 2003, McCallum is only one reason that NCIS is a ratings blockbuster, even as it goes into Season 10.
Because of its continuing success, CBS renewed NCIS in March, much sooner than many shows that still are waiting for renewal news to come in May. While it seems odd that a show that already has been on the air for nine years would receive such a commitment, NCIS still has legs. (Take a look at the ratings.) In the 2011 Harris Poll, NCIS was named America's All-Time Favorite Television Show.
NCIS quietly debuted on April 22, 2003 as a two-parter on JAG. The show was spun off that September and ended up #26 in the ratings for that year. Then, something amazing happened. NCIS gained audience year after year, until it was rated #1. TV Guide's April 30th issue listed NCIS at the top of the ratings heap, toppling American Idol, The Voice, and Dancing With The Stars. NCIS regularly lives in the top 10, even on weeks when a repeat episode is aired.
Led by the steely blue eyes of NCIS Special Agent Leroy Jethro Gibbs (portrayed by the consummate Harmon), Dr. Mallard (the indefatigable, still-sexy McCallum), and NCIS regulars, Tony DiNozzo (Michael Weatherly), Ziva David (Cote de Pablo), Tim McGee (Sean Murray), Abby Sciuto (Pauley Perrette), and Jimmy Palmer (Brian Dietzen, recurring), NCIS boasts TV's consistently excellent ensemble.
The addition of Jamie Lee Curtis as Gibbs's recurring love interest gives Harmon a chance to show his softer side. Harmon's performances move the audience to tears as Gibbs flashes back to his murdered wife and daughter. Then, he does a 180, displaying spot-on comic timing with head-slap, a Gibbs rule, or conversations with FBI Agent Tobias Fornell (Joe Spano) about their common ex-wife. Why does Harmon not have a shelf filled with Emmys?
NCIS's popularity is such that it was referenced by two direct competitors in recent weeks. Glee (FOX) did a scene with Rachel playing Abby Sciuto (Pauley Perrette's character). Tim Allen's (Last Man Standing, ABC) TV Guide Magazine's interview calls NCIS a 'juggernaut'.
Like life, NCIS has seen its share of character deaths, departures and arrivals. Kate Todd (Sasha Alexander), Jenny Shepard (Lauren Holly) and Mike Franks (Muse Watson), left audiences in tears when the beloved characters were killed.
The audience need not grieve for the characters who have come and gone. NCIS weekend marathons air on USA, with clever packaging such as the recent "Gibbs Gives Back Marathon", "DiNozzo Di-Knows Best" or the "Dear Abby Marathon". "Dear Abby" featured the best episodes of the genius forensic scientist and goth girl, Abby Sciuto, played to the hilt by Perrette, who answered viewer questions during the marathon.
An excellent episode to see on a marathon is "Endgame". Executive Producer, Gary Glasberg, wrote the script full of funny one-liners, but ends the episode with the following spine-tingling voiceover by Tim McGee: "Who we are might be predetermined. The path we follow is always of our own choosing. We should never, never allow our fears or the expectations of others, to set the frontiers of our destiny. Your destiny can't be changed but it can be challenged. Every man is born as many men and dies as a single one."
Glasberg has indicated that the NCIS team will be dealing with serious issues on its season finale on May 15, and there is little reason to doubt him. The cast and crew of NCIS never dumb it down for the audience. All that is missing are some Emmys for the shelf.