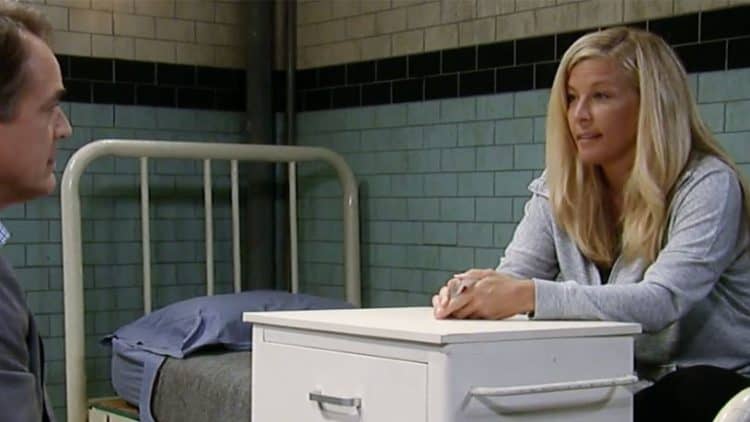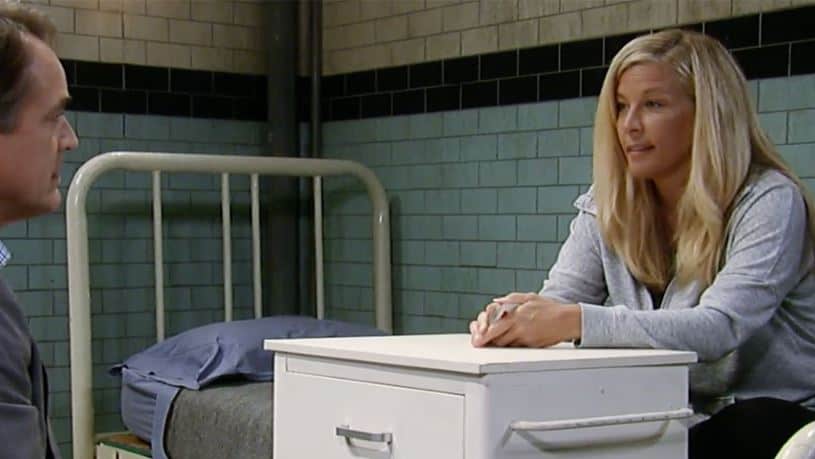 General Hospital fans saw that Finn and Franco both heard that there is a man in the cabin, and that means things aren't what they seem. We all know that the man in the cabin is Peter, who was taken by Dr. Obrecht, and she certainly does not want to see him found by anyone. His kidnapping is going to put her in a bad place, and she needs to avoid that at all costs. But Finn is now suspicious when he is going into the details of what he might find at that cabin, among other things he's beginning to put together. He has a lot of life issues at the moment, and those are going to make him a target for her if she has her way. He's so upset with the way things are going, and he is going to allow that to become his focus at this point. Is that a good thing? Probably not.
Another thing we watched happen is that Nelle is shaken. Things are falling apart a little at a time for her, and they're only just allowing her to realize just how much of a problem she's really facing at the moment. She's upset, she's not happy, and she's not going to be able to focus on what's happening for her. She has to get things together, but she's not sure how to make that happen at the moment. For now, however, she's going to focus on what she can focus on and let the rest go. Michael issued an apology, but we aren't sure how it might help him or benefit him in any way. He's got a lot going on himself, and we aren't sure he can get through life without any more issues if he's not willing to put forth a larger effort.
What's Happening on General Hospital
Please help us in wishing @haleypullos a very #HappyBirthday! #GH55 pic.twitter.com/YDMwZRQU09

— General Hospital (@GeneralHospital) July 10, 2018
If we've learned one thing about the wonderful GH cast and crew via Twitter, it's that they love to celebrate. And today is no exception as there is a lot of celebration happening for Haley Pullos. She's had a birthday – we don't want to know which one – and her friends, coworkers, and cast members are all about wishing her a happy one. So, because we are great fans, we want to also get involved and wish her a very happy birthday ourselves. So, join in by heading to her twitter page to show some of your own love.
What's Next on General Hospital
"'Til death do us part… " 💍💀#GH55 pic.twitter.com/8i6MsDNleA

— General Hospital (@GeneralHospital) July 9, 2018
Nina is still not happy with Valentin. He's doing all he can to try and win her back, but she's not falling for it. She's just not there in her life. She's over what he has to bring to the table, and we are not surprised by this in the least. He's not someone who puts forth a very valiant effort in terms of what he has to offer and what he has to give, and we all know it. His life issues are not what they might seem to be, but he has to get it together. She's going to get on to him about what he's up to, and he will feel the punishment in her words. We're not sure it's been good for him having things fall apart like this. It's been a very long time since he had this kind of situation in his life.
And then there is the fact that Nelle is going to continue to suffer. She's going to see setback after setback come her way, and that's going to be quite the problem for her. She can't get things together if she's not willing to work a little harder, but she's also not willing to work a little harder when she has to focus so much on what is going on in her life. She's in a bad place right now, and we just aren't sure there is a lot she can do about that. Will she be able to overcome all this, or will Carly win – and we are always team Carly.
Stay tuned for more General Hospital and be sure to check out TVOvermind daily for the latest General Hospital spoilers, news, and updates.