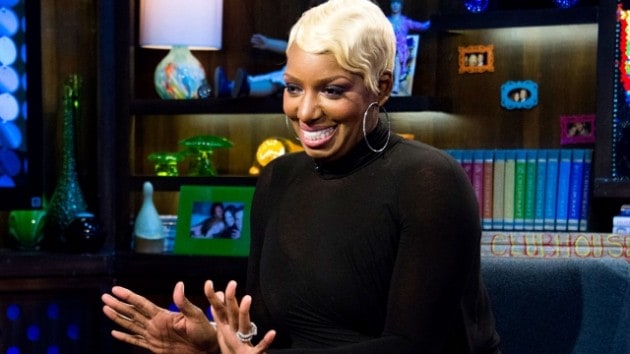 Most people will recognize NeNe Leakes as an American TV personality, with her best-known role being one of the main cast on The Real Housewives of Atlanta. Besides that, she has been involved in a number of other TV shows as well, with examples ranging from Glee to Dancing with the Stars and To Tell the Truth. Besides the TV screen, it is interesting to note that Leakes has performed on Broadway as well, which is in addition to her work as a stand-up comedian.
What Did NeNe Leakes Say?
Unfortunately, Leakes is now at the center of much controversy because of something that she said at an event called "Girls Nite Out for Laughs." What happened was that someone in the crowd told her to kill herself. Something that seems to have touched a nerve because Leakes responded by saying that she hoped that the heckler was going to get raped by a Uber driver. Suffice to say that Leakes's response was most inappropriate, which is why she soon issued an apology via her Facebook account. However, the latest news make it clear that this whole incident won't go away just because of an apology, meaning that it seems probable that it will have a serious impact on Leakes's career.
How Has This Incident Impacted Her Career So Far?
For proof, look no further than the fact that Leakes has been dropped from The Great Xscape Tour. Originally, Leakes was slated to serve as the host for the concert, but when the news of her comment broke out, the band responded by issuing a statement that they would be dropping her because of their dismay even though they acknowledged her apology and wished her well. This is perhaps unsurprising when the entertainment industries are in serious turmoil at the moment because of the stories of sexual harassment surrounding Harvey Weinstein and other figures, meaning that the people behind various productions have strong incentive to show zero tolerance for inappropriate behavior.
As a result, it is no wonder that there are a fair number of rumors that Leakes will be booted from The Real Housewives of Atlanta, though no final announcement has been made at this point in time. Some of the stories claim that the producers of the TV show are leaning towards booting her from it, with some of them having already gotten started on figuring out whether they want to bring in someone new or bring someone from a previous season back onto the TV show. This sentiment of the producers seems to be shared by other people as well, as shown by the fact that Leakes's co-stars have stated that she had gone too far with her comment this time. Regardless, it seems safe to say that something will be done in the not so distant future, meaning that interested individuals might want to continue paying attention to the entertainment news.
Overall, this is not the first time that a comedian has uttered something inappropriate in response to a heckler. Likewise, this would not be the first time that a comedian has reaped undesirable consequences as a result of an inappropriate comment. Responding badly in a moment of anger might be a very human thing to happen, but under the circumstances, it is nonetheless something that should come with serious consequences.