Tonight all the ladies are back together again on Real Housewives of Atlanta.  But is that a good thing?  Obviously not for some members of the cast.  In the first reunion for Kim Fields, she doesn't exactly get a warm welcome from NeNe Leakes.  And Leakes does not sugar coat it in any way.  "Honestly I do not think Kim is a fit for this group of girls," Leakes says.  Things certainly don't get off on the right footing.  And it would appear the insults just keep coming.
In true RHOA fashion the ladies insult each other's looks, infidelity rumors swirl around Peter Thomas and perhaps most shocking at all, this line from Kenya Moore to Porsha Williams: "You need to shut your mouth Porsha. If there's not a *&%! in it you don't know what you're saying."  Come again?  Wow, these ladies do NOT hold back.
As far as how this is all going to play out? I have an easy prediction on Kim Fields. She'll more than likely mention her acting career to which one of the ladies will respond "what acting career, you mean like 100 years ago with Mrs. Garrett?" The camera will then show Fields with this flat out zoned look where she just can't come up with a witty comeback. Even though Fields isn't that much older than the group it certainly feels that way doesn't it?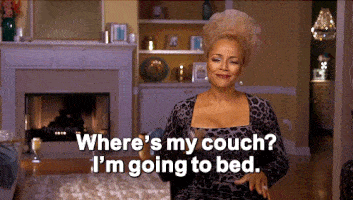 As for as Kenya Moore's dig at Porsha Williams.  Wow.  Just wow.  How in the world is Porsha going to come back from that.  And will Cynthia Bailey defend her?  After all it was these two who just did the Naked Lingerie Photo shoot together.
Leakes is still the queen in my opinion and whatever this woman says is listened to.  It almost feels like an episode of The Real World where all the housemates gather up to kick out a member who's been super annoying.  Will Kim actually get kicked out of the group?  Will she walk away?  Or will thing get physical?  I'm hoping for all of the above.
Catch RHOA on Bravo tonight