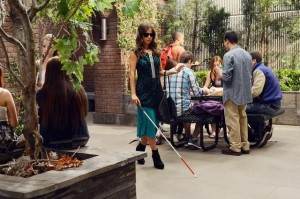 Netflix has announced more additions to its streaming library in the form of the second season of Pretty Little Liars and the first season of The Lying Game. Season one of the former had already been available, but beginning on July 3rd, the recently completed second season will be joining it. The Lying Game, meanwhile, won't be coming to Netflix until 2013, around the time it's scheduled to make its return for its second season.
Although making the shows available could draw more viewers, it feels a little too close to the next season for it to have a major effect. It would have made more sense to have, say, The Lying Game ready to go sometime in the half-a-year between the announcement and its second season, as people need a little buffer time to catch up and word-of-mouth to spread. If the move has a positive effect, it may not be felt for several weeks in both cases, especially if episodes from the then-currently airing seasons aren't readily available for streaming/consumption.
Netflix streaming is home to current ABC Family shows such as Melissa & Joey and The Secret Life of the American Teenager, as well as past favorites like Greek, Make It or Break It, and Kyle XY.
The third season of Pretty Little Liars is currently airing Tuesdays at 8:00 on ABC Family. You can check out a review of the third season premiere and sneak peeks for the next episode here and here. The second season of Pretty Little Liars is currently available on DVD, while The Lying Game has yet to have its full first season released.
Will you be watching either Pretty Little Liars or The Lying Game once they hit Netflix? Do you think they're hitting the service a little early, a little late, or at the right time? What currently unavailable-on-Netflix show would you like to see made available for streaming?