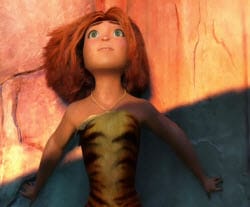 Netflix is starting to pull some real clout in the industry, and this bit of news is just their latest triumph in what have been a string of good headlines for the company. In my opinion, things started really going their way when it was announced they were bringing back Arrested Development. You know, good karma and all that.
This new deal is with Dreamworks Animation, and involves Netflix ordering a metric ton of new animated shows from the brand, 300 original hours in total, which is an incredibly hefty amount. What sort of shows are we going to see?
Well, there will be some based on popular Dreamworks movies like Shrek and the Croods (minus their A-list voice casts, I'm guessing), but also ones based on properties Dreamworks has the right to, like Casper the Friendly Ghost, Lassie, She-Ra and Mr. Magoo. She-Ra? Freaking amazing.
This move comes as Dreamworks is looking to perhaps generate more stable revenue. They currently release about two "major" animated films a year, but if one of them doesn't perform (like this year's Rise of the Guardians) it can prove rather disastrous for their stock.
This way, a constant stream of shows and a big money deal with Netflix is instant cash with much less risk involved. And honestly, this is great for Netflix too. Recently the company had a falling out with Nickelodeon, and found shows stripped from them like Dora and Spongebob. But as Netflix is a very popular babysitting tool, they'll need kids programs to replace those, and that's where Dreamworks comes in.
Surprised there's no How to Train Your Dragon show in the works, but with a sequel coming, I suppose they don't want to mix up plotlines.