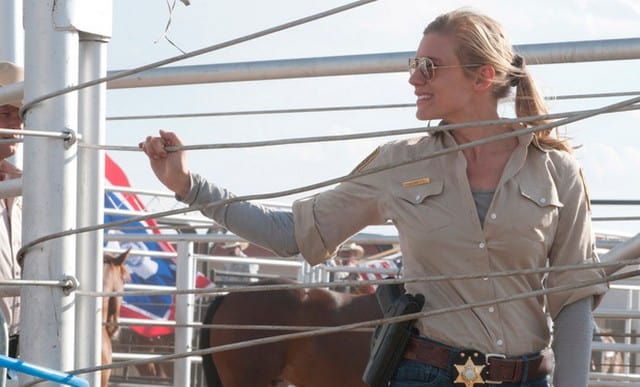 Longmire has officially been picked up for a fourth season of ten episodes by Netflix. Long seen as the logical choice and recently revealed to be in negotiations for the contract, Netflix has picked up the show and is set to shoot and air them sometime during 2015. The season will resolve the major cliffhanger that Season 3 ended on and give closure to the show's many millions of fans, who may rejoice now that they have managed to help revive one of the most popular shows on cable television.
Netflix, unlike the cable stations, is not going to discriminate against older viewers, who turned out by the million to watch the show. Subscribers are subscribers to a streaming service, and let us all be thankful that is true.
Longmire, shopped around by its parent company Warner Horizon for the past several months, seems almost fated to have ended up on the streaming service. The previous three seasons are all under contract with Netflix, who, unsurprisingly, was always eager to grab up a show with a major fan base. While negotiations were long and hard between the two companies, and a cast departure is expected (though not yet announced or leaked), the product seems almost perfect for the streaming service, which is having trouble reaching out to dedicated cable audiences in the United States, who are likely strapped for cash after cable package price increases.
However, these people can't bring themselves to cut the cord on their favorite television shows. Longmire will be able to help with that, and has also revealed to older audiences how little networks actually value their viewership, something which has caused general anger in conjunction with the outpouring of fan support for Longmire.  A fan-supported show may be exactly what Netflix needs right now, and Longmire will fit in well with the lineup of modern television that Netflix provides.
Photo via A&E