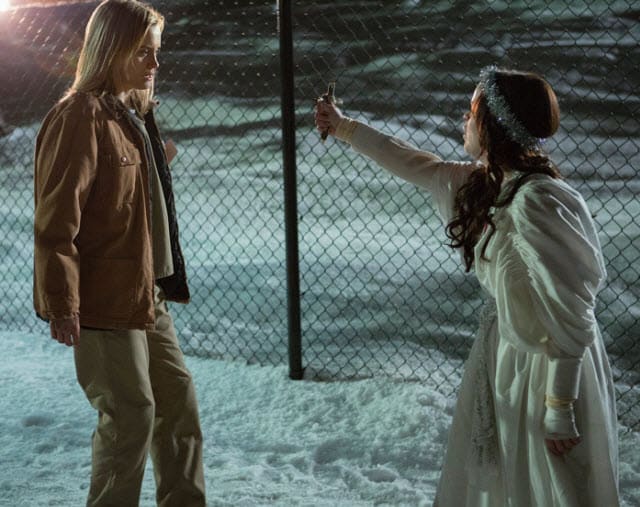 Netflix has been doing things differently for a while now when it comes to original content, and they're showing no signs of slowing down. Like what happened with House of Cards, Netflix has picked up Orange is the New Black for a third season, despite the fact that season two doesn't even premiere until June 6th.
Netflix's shows don't have ratings, so it's not as if they wait and see how the show performs before deciding whether to bring it back. With series that are huge like House of Cards and Orange is the New Black, they figure that from their user metrics, enough people will indeed watch them to warrant another season. Given the popularity of both shows as of late, that seems like a pretty safe bet.
The lack of ratings for the show has actually made it a bit difficult for those involved to negotiate their contracts. Orange is the New Black's Jenji Kohan has been privately told that her show is the biggest one Netflix has, but without any official numbers, it's hard for the cast and crew to negotiate pay raises. If season two of a show triples the audience of season one, it would seem appropriate to ask for a big bump, but without access to that data, you don't really have a leg to stand on.
What do you think of Netflix's no-ratings, early-auto-renew policy?
[Photo via Netflix]