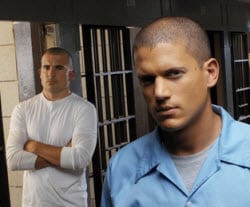 Netflix, in my opinion, is the best thing to combat piracy that's existed so far, better than a thousand different lawsuits aiming to put grandmas and toddlers in jail for downloading movies, shows or music. And it turns out Netflix actually uses piracy to help make itself better.
Netflix VP of Content Acquisition, Kelly Merryman, took a little bit of time recently to talk about how she acquires content.
"With the purchase of series, we look at what does well on piracy sites," Merryman told Tweakers. One of the shows that Netflix acquired the rights to in the Netherlands is Prison Break, since it is heavily pirated locally. "Prison Break is exceptionally popular on piracy sites," Merryman says.
It's a smart way to figure out what people want to watch, and if they can offer it legally, Netflix believes they are the best alternative to piracy out there. Perhaps even better than piracy.
"Netflix is so much easier than torrenting. You don't have to deal with files, you don't have to download them and move them around. You just click and watch," Netflix CEO Reed Hastings says.
It's true, as now the process for many former pirates has become 1) check if it's on Netflix. 2) if it is, watch it, 3) if it isn't, pirate it. It's as simple as that. Netflix requires a simple press of a button with no file download time and crushing moral guilt. Well, most pirates don't experience that, but still.
To quote Valve's Gabe Newell, piracy is a service problem. Netflix may not be free, but it's easy, and that alone is enough to make it a viable alternative to piracy, just like Valve's Steam in the gaming realm. Once more media companies realize this, the more they'll be able to protect their content.
[via TorrentFreak]