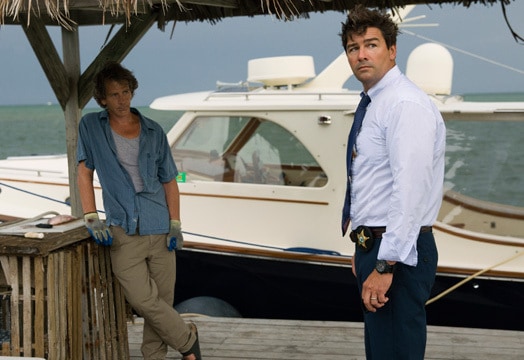 "We're not bad people," promises Kyle Chandler's John Rayburn at the end of the first full trailer for Netflix's new drama, Bloodline, "but we did a bad thing." And since that sentence appears to be the dark and ominous slogan for the series, I'm guessing John is going to be a much different and, potentially, a much dangerous character than Coach Eric Taylor in Friday Night Lights.
Although Chandler is the headlining star, the cast of Bloodline features many familiar names and faces, including Ben Mendelsohn (The Dark Knight Rises), Linda Cardellini (Freaks and Geeks, Mad Men), Sam Shepard (The Right Stuff), Sissy Spacek (Carrie), Norbert Leo Butz (Dan in Real Life), Jamie McShane (Sons of Anarchy), Jacinda Barrett (Suits) and Enrique Murciano (Without a Trace).
The series was created and is executive produced by Todd A. Kessler, Daniel Zelman, and Glenn Kessler (Damages) and takes place in the Florida Keys, focusing on the Rayburns, a family with three very close siblings (Chandler, Cardellini, and Butz) whose secrets and scars are revealed when their black sheep brother (Mendelsohn) returns home. Shepard and Spacek star as their parents.
There's a lot of hype surrounding Bloodline, which is one of the most anticipated new series that Netflix will be debuting this year. In the upcoming months, the streaming site will also be launching the comedy Unbreakable Kimmy Schmidt, which will debut on March 6, and Marvel series Daredevil, which is slated to hit Netflix on April 10.
Bloodline will premiere on March 20. Check out the show's new trailer and poster below.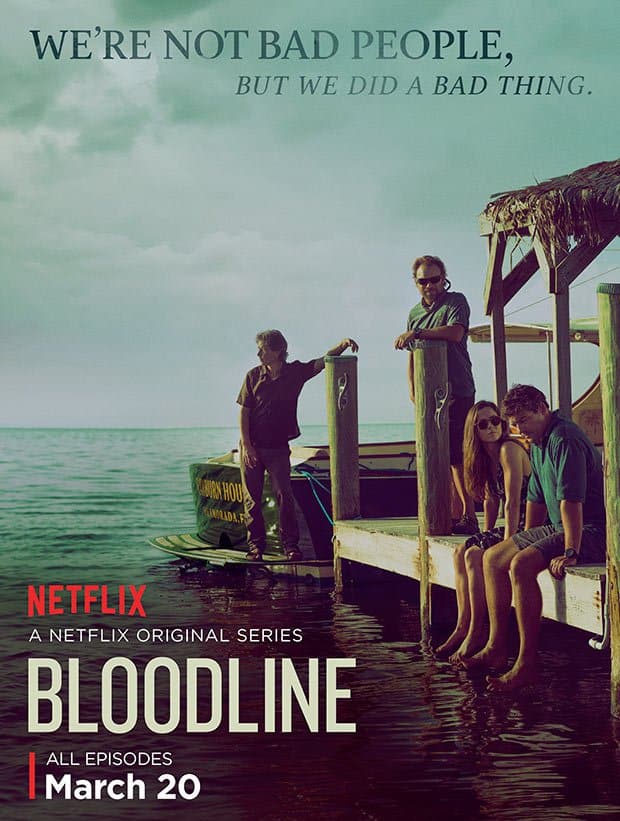 [Photo via Netflix]