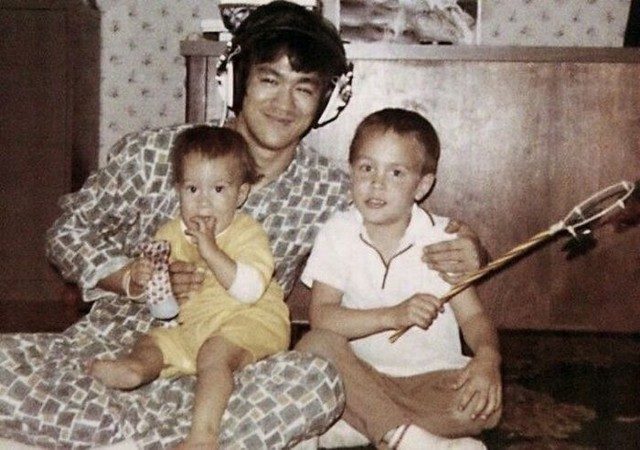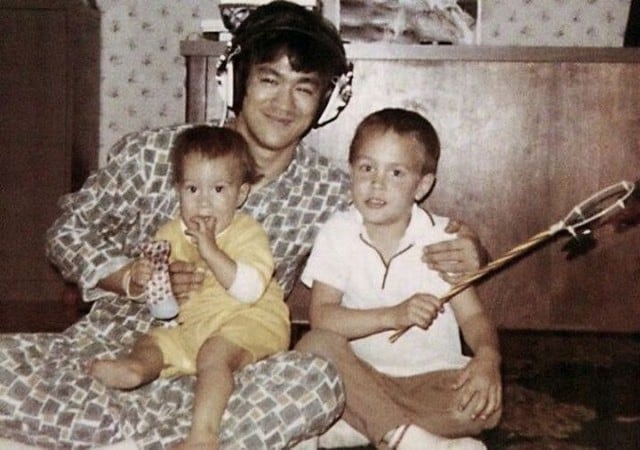 He was a bit cocky, more than a little sure of himself, and touted as a bit arrogant at times, but he was the type of person that was known to back up his attitude with the kind of action you rarely see any longer. It's believed that Bruce Lee wouldn't really last all that long if he was still alive today, but what many people don't seem to realize is that if he were alive today Bruce Lee would have only gotten better with time until age finally took hold. It's important to remember that Lee, who would have been in his seventies by now, was the kind of person that continued to learn throughout his life no matter how good he became.
But there were more levels to Bruce Lee than his fighting prowess, as the pictures below will show.  Lee, despite people's knowledge or opinion, was a heck of a family man, devoted father, and great husband….when he had the time.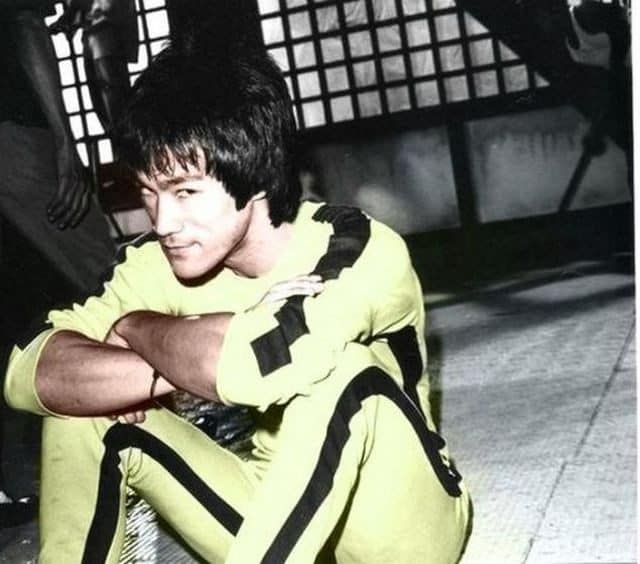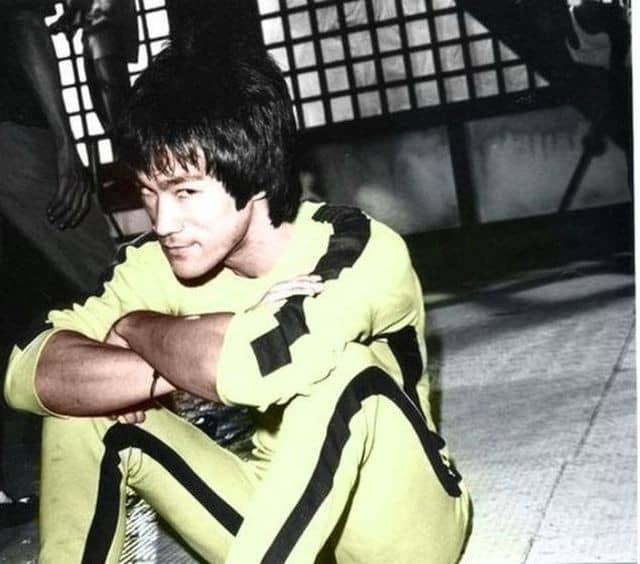 Bruce Lee was the kind of person that gained notice just walking onto a set. He wasn't into stereotypes and didn't suffer people acting foolish, but he was said to be a very understanding and knowledgeable soul.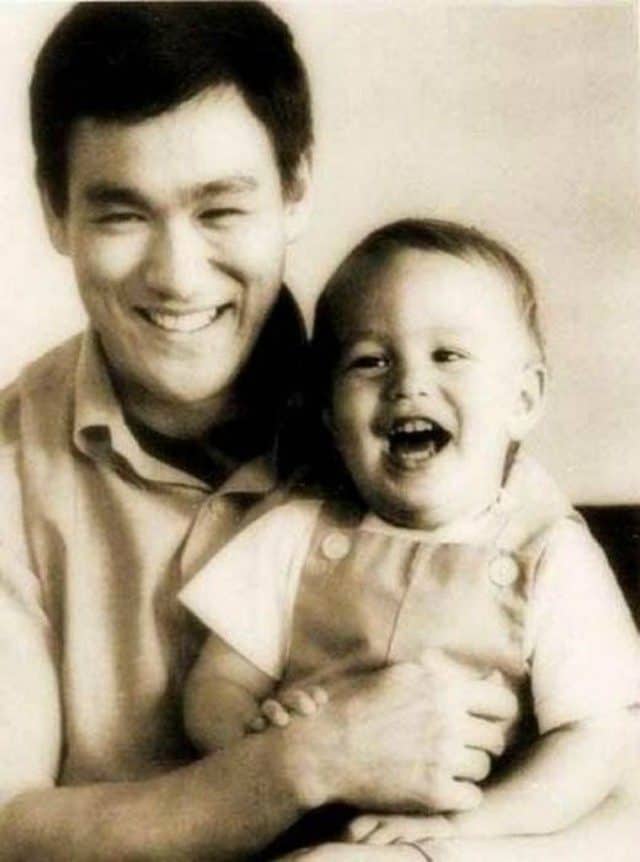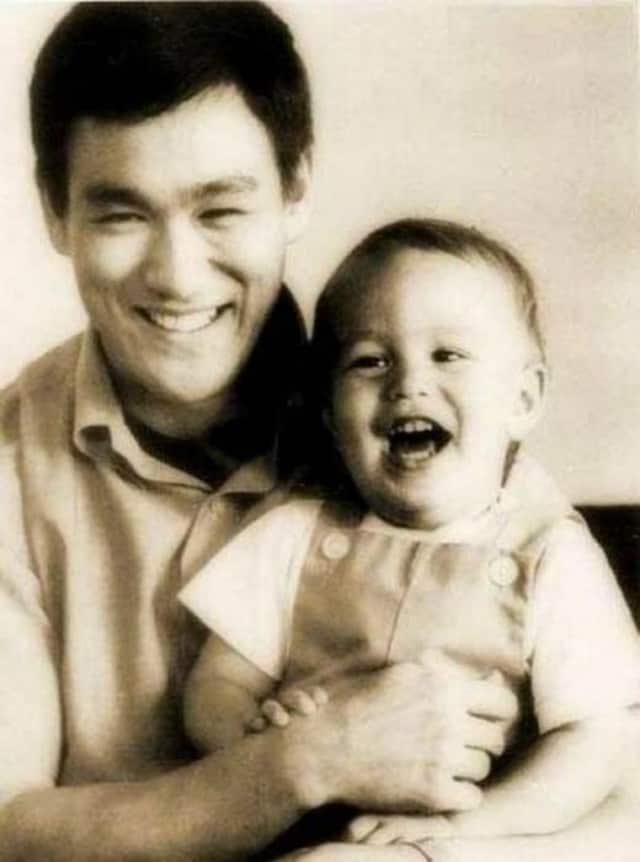 One thing you can definitely see about Bruce is that he was a family man that enjoyed spending time around his children an wife. Even if the photos you see here were posed and contrived the fact remains that he was very family oriented.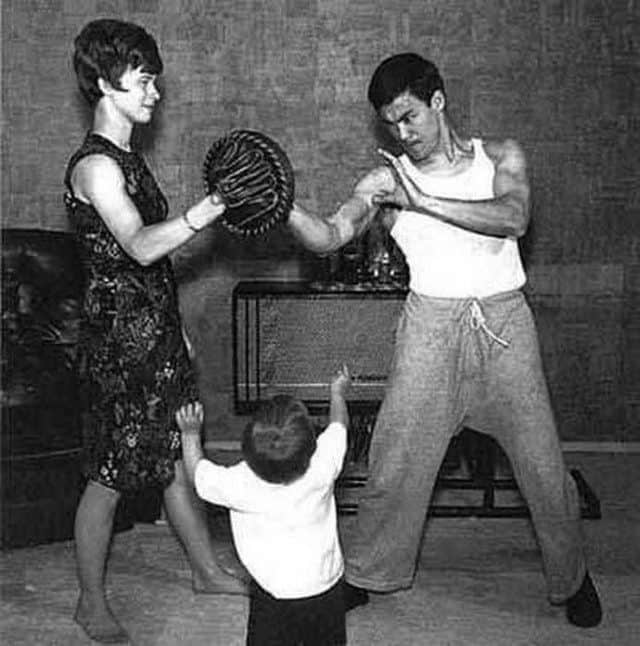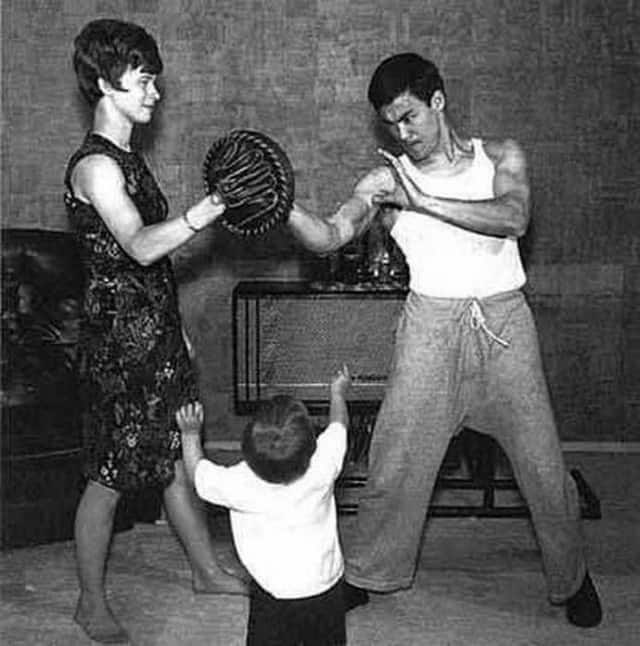 Bruce trained harder than most in his day and was often spending time away from his family, though he did his best to make it up as much as possible. Unfortunately the Hollywood dream got the best of him more often than not.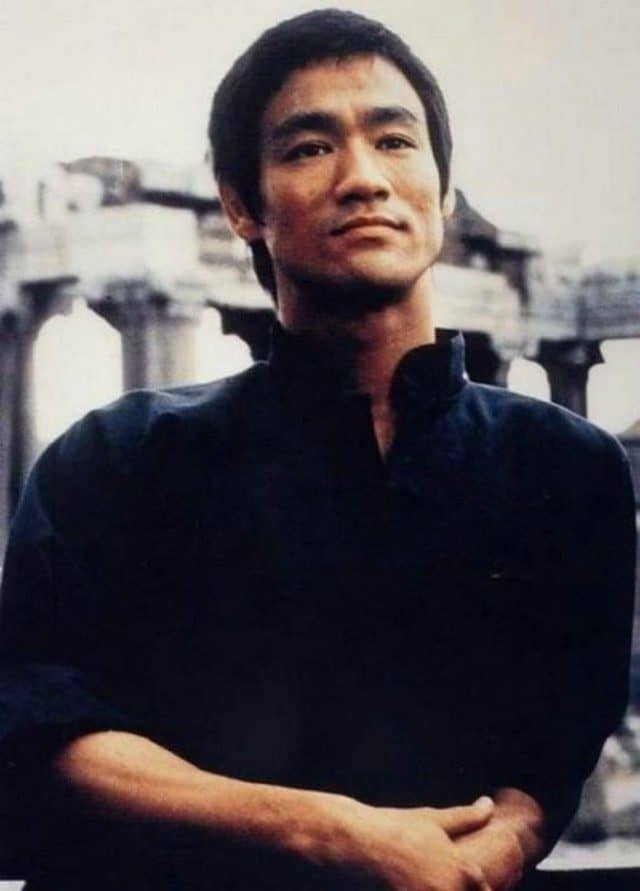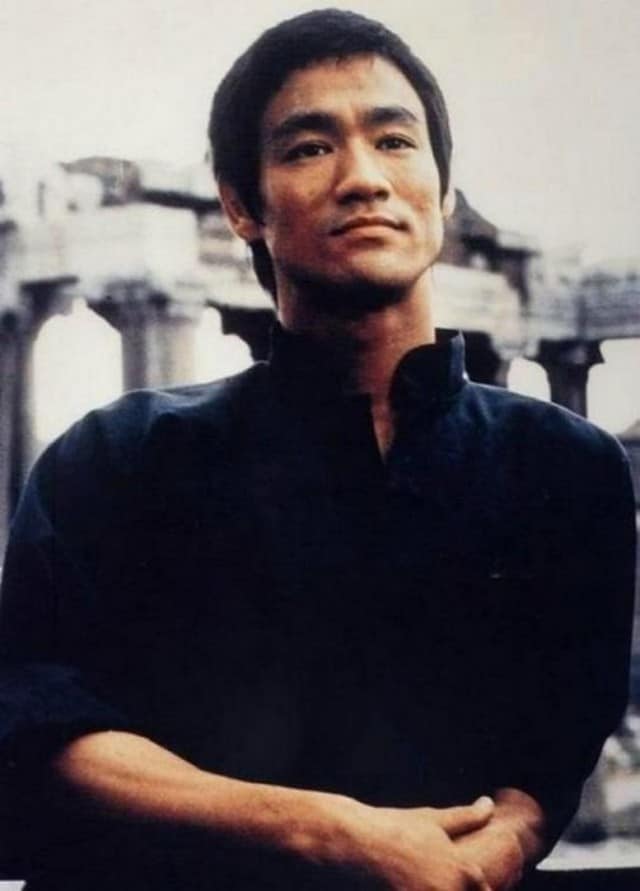 The amount of respect this man earned just for being himself was phenomenal. He simply had to walk into a room and people were impressed.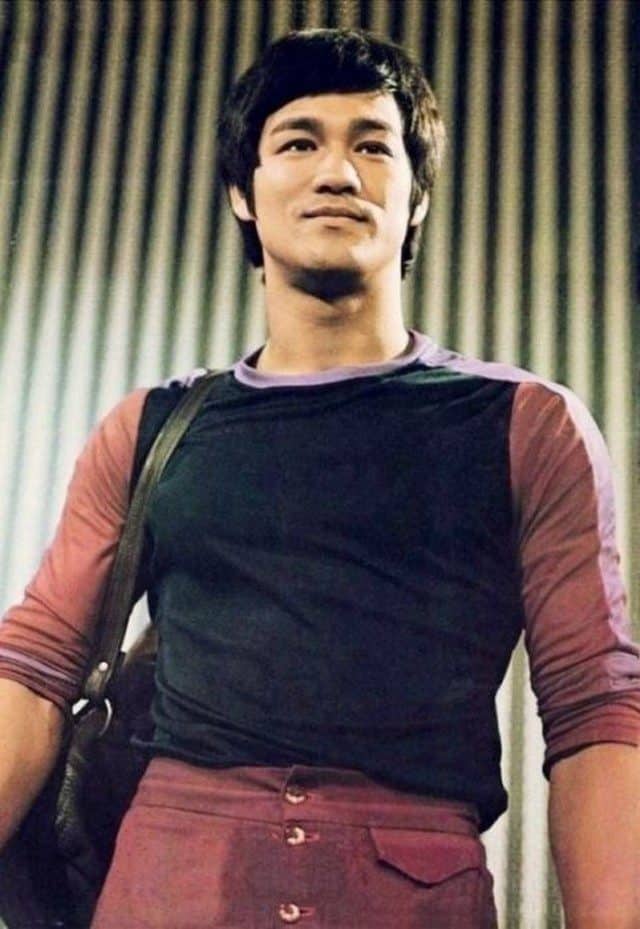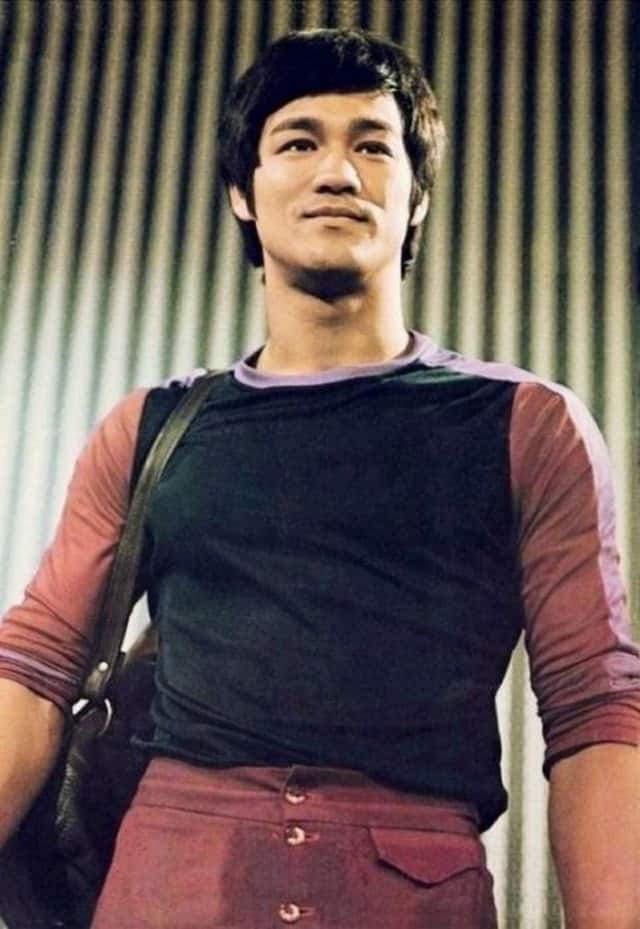 Bruce was a student of many things, life being the foremost among them. It might sound odd, but he was more in tune with his surroundings than many people could ever hope to be in a lifetime.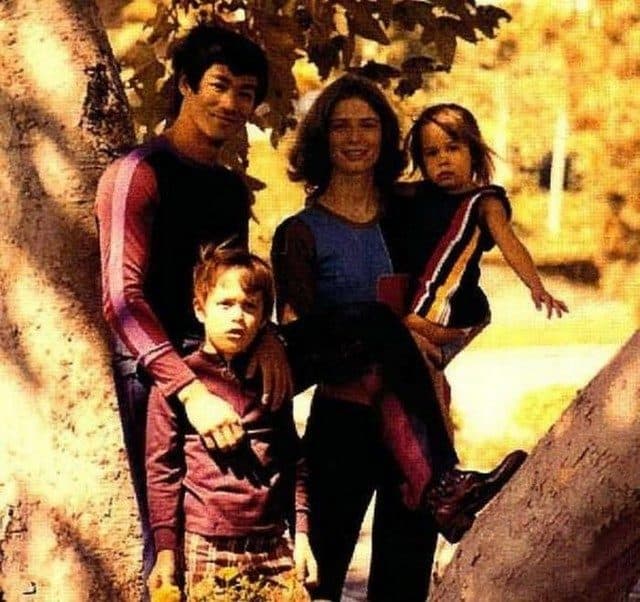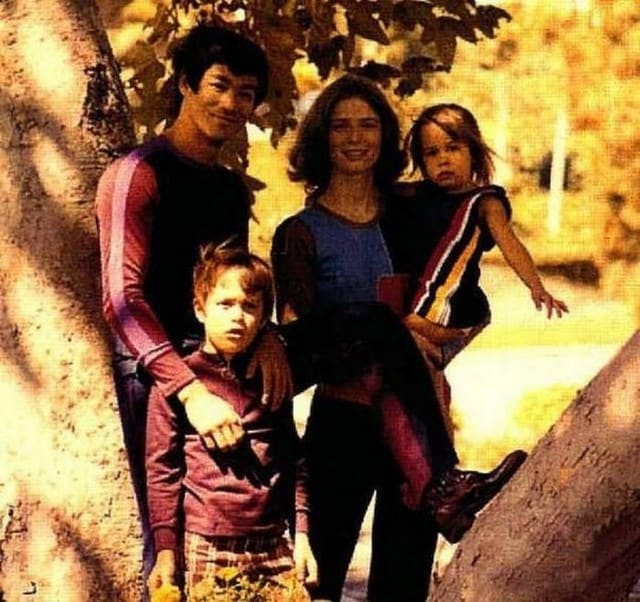 His wife Linda and their kids Brandon and Shannon were his world, though as it's already been stated his home life and professional life often became intertwined with one another.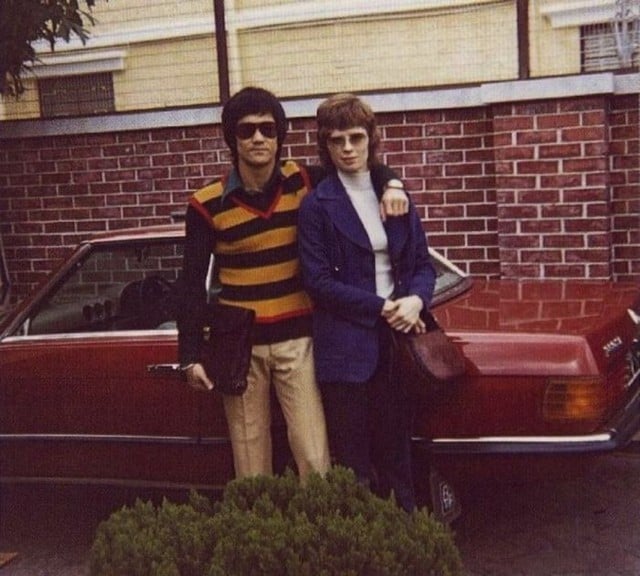 It couldn't have been easy on his family to try and accept the time he tried to spend with them versus the demands that he had to meet.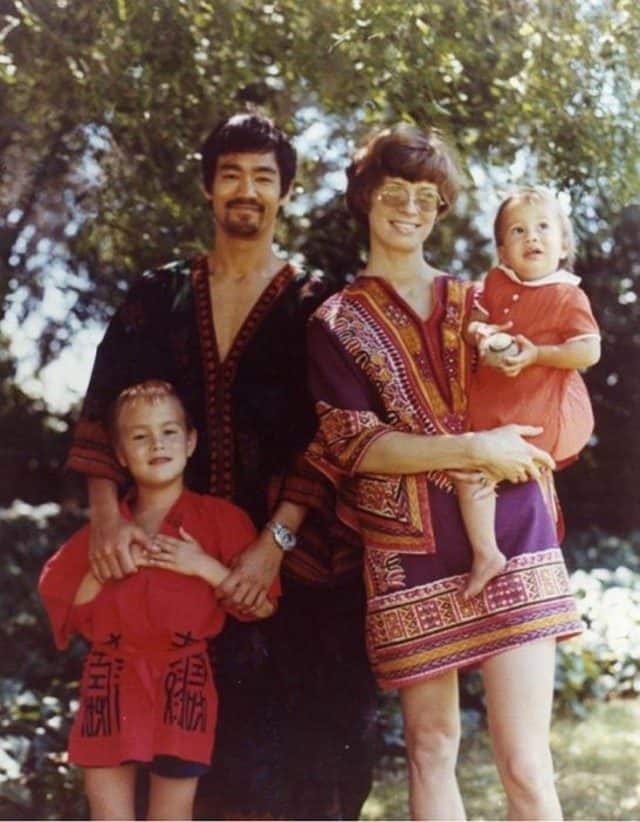 This is a different look that not a lot of people have ever seen. Usually Bruce was clean shaven and didn't sport facial hair. It gives him a bit of distinction though.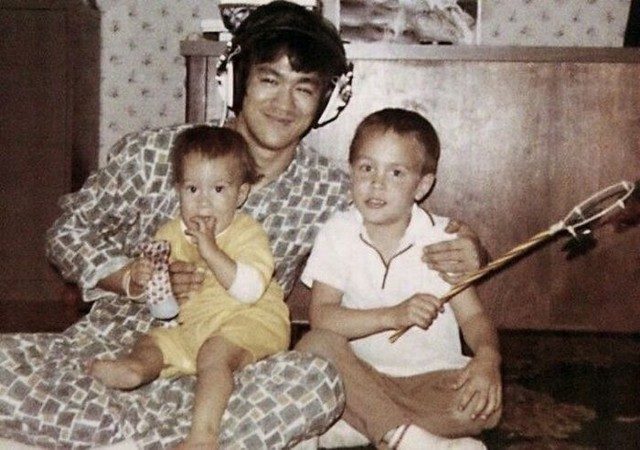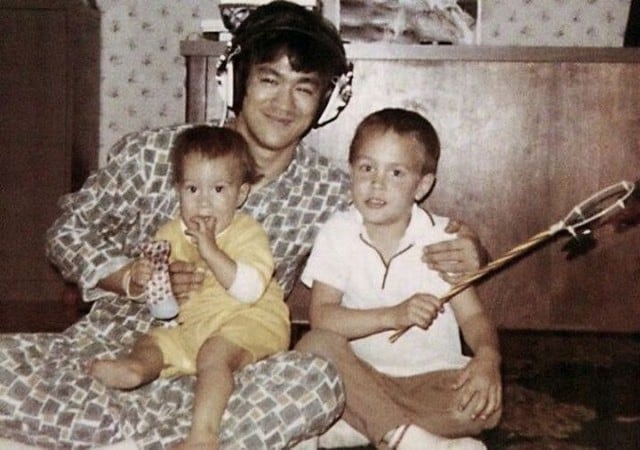 He looks like the kind of father that could have been a lot of fun and was totally dedicated to his family.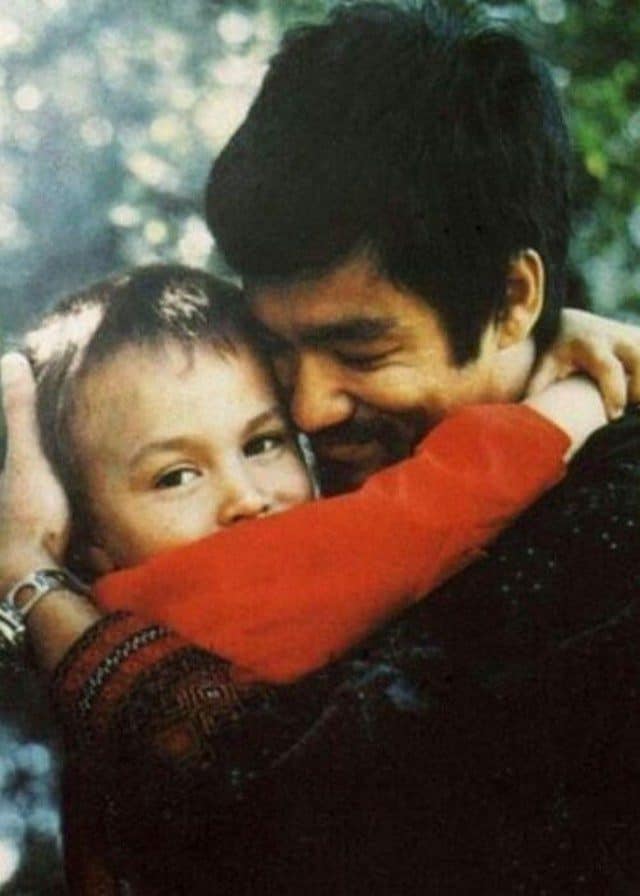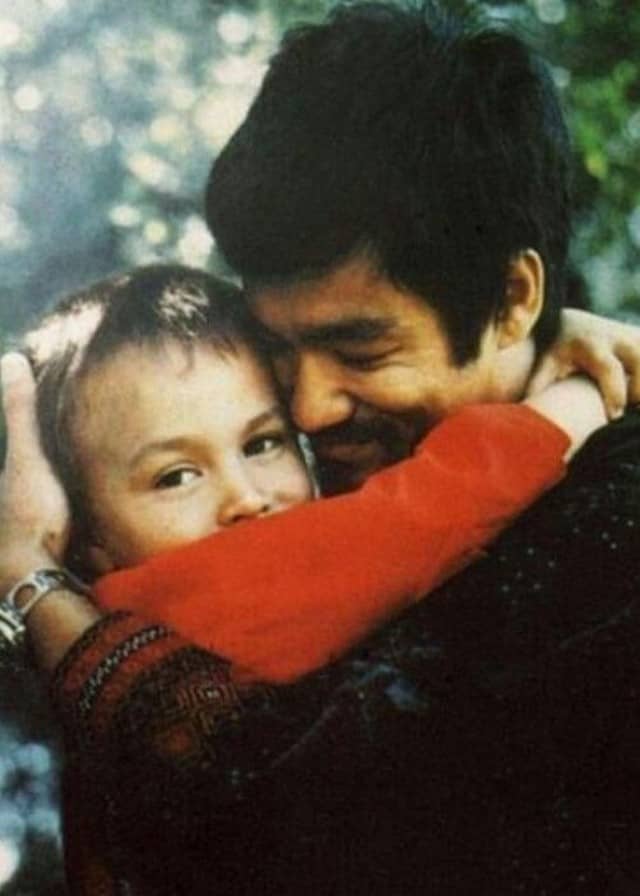 A person would have to speak to his wife Linda or his daughter Shannon to really get a sense of who he was, but Bruce Lee has long been talked of as being a man that did all he could for his family.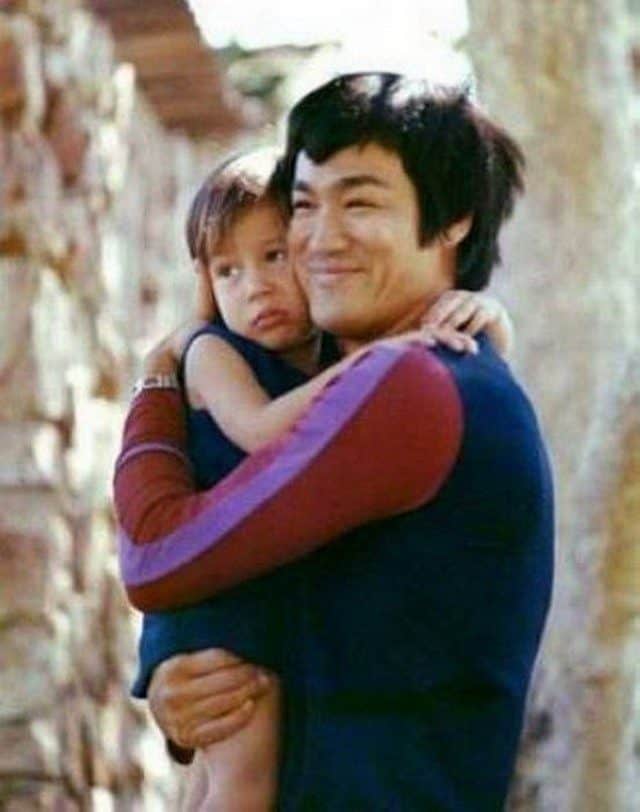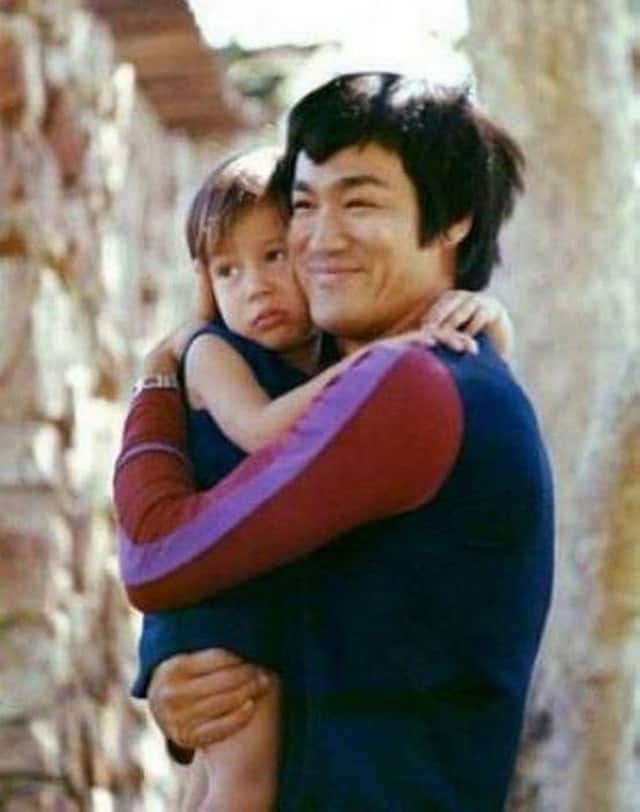 The guy loved to smile, that much was obvious, and that's almost always the sign of a good heart.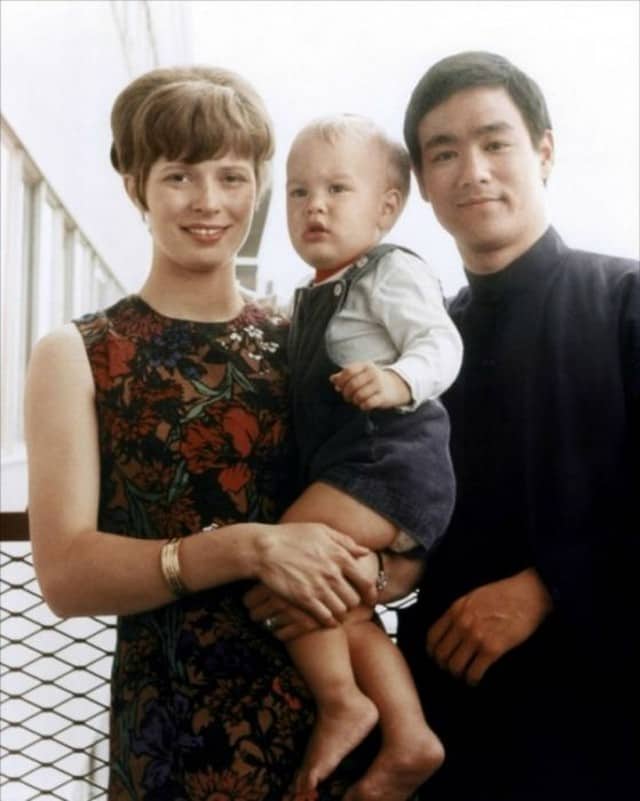 According to the picture the Lee's looked like a very happy and well-adjusted family.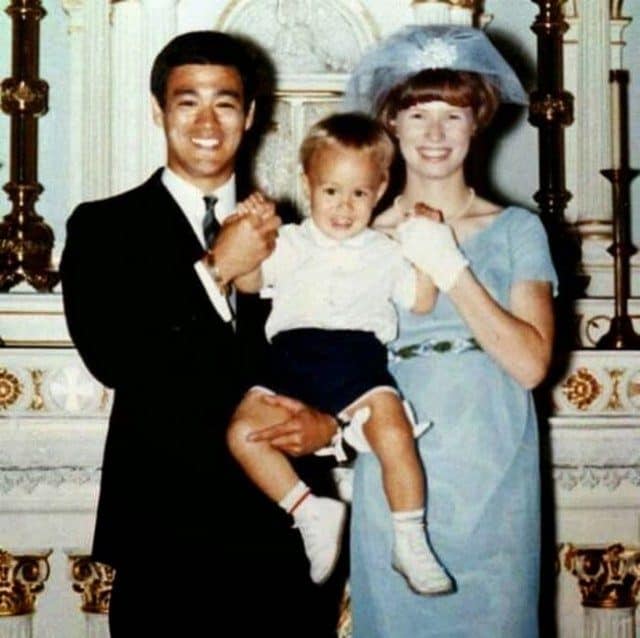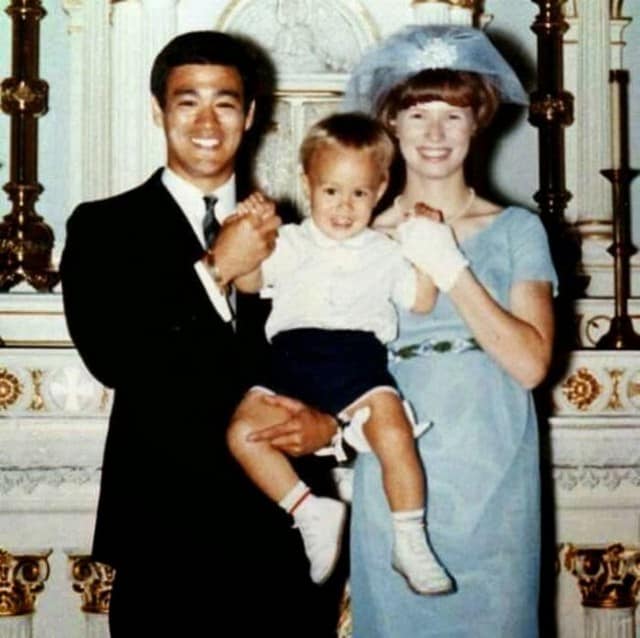 Despite the many stereotypes he had to deal with for much of his life they still made things work.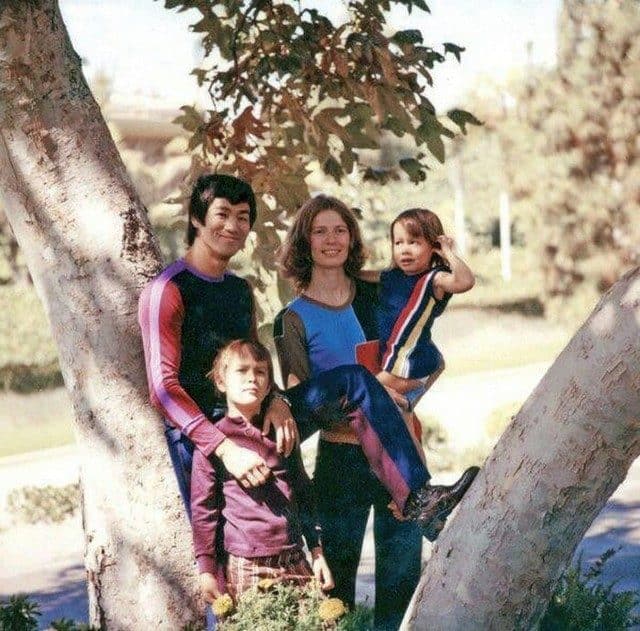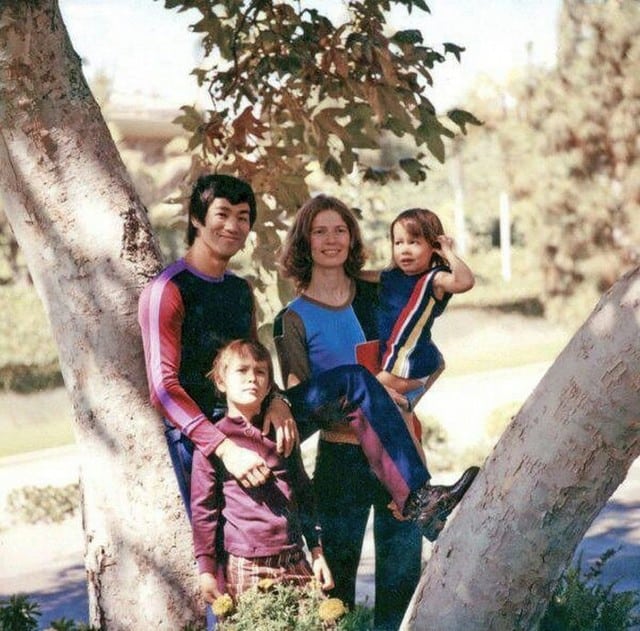 If not for the negative stereotypes of the era they looked like the average, well-adjusted family that many believed they were.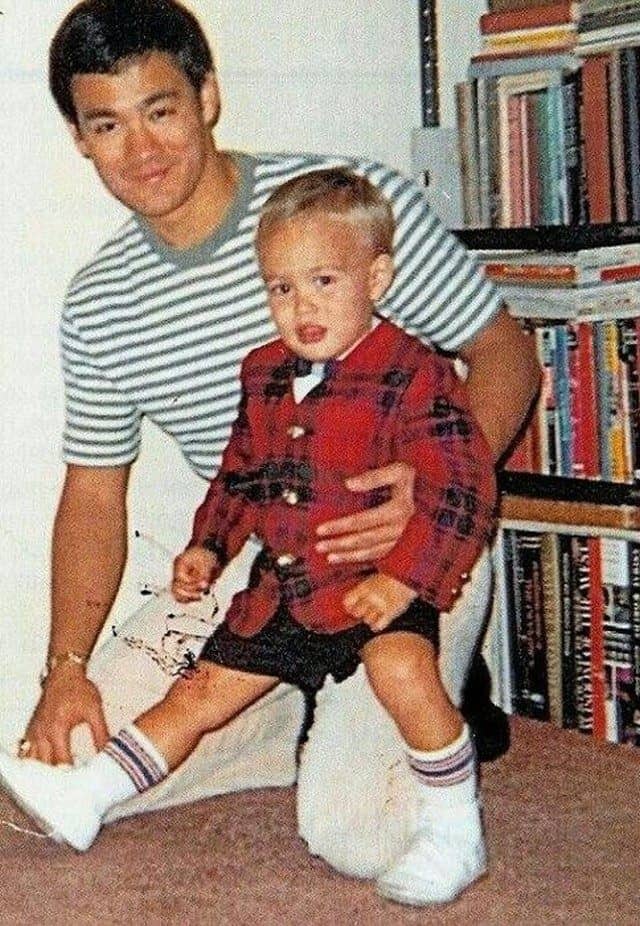 It's pretty obvious that he was devoted to his son in a big way.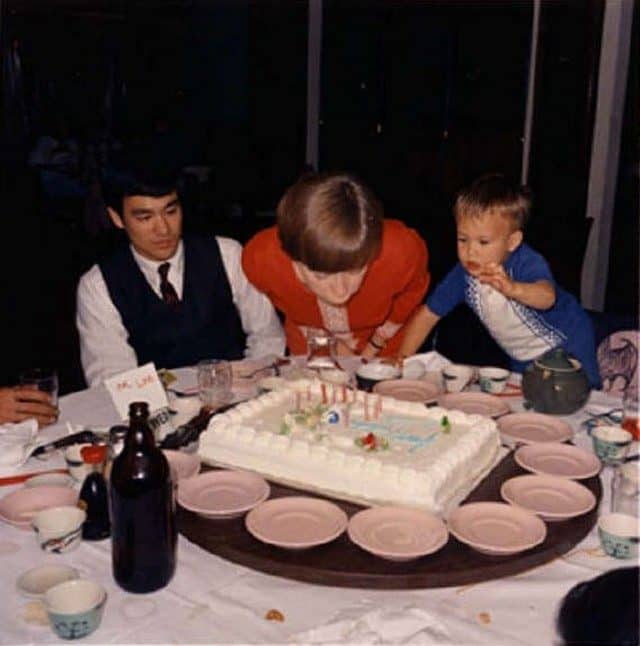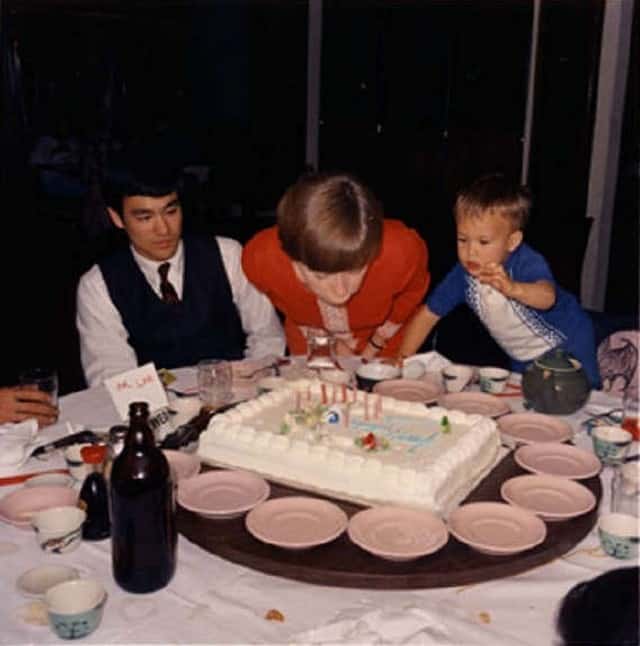 He was also very supportive of his wife, just as she was of him.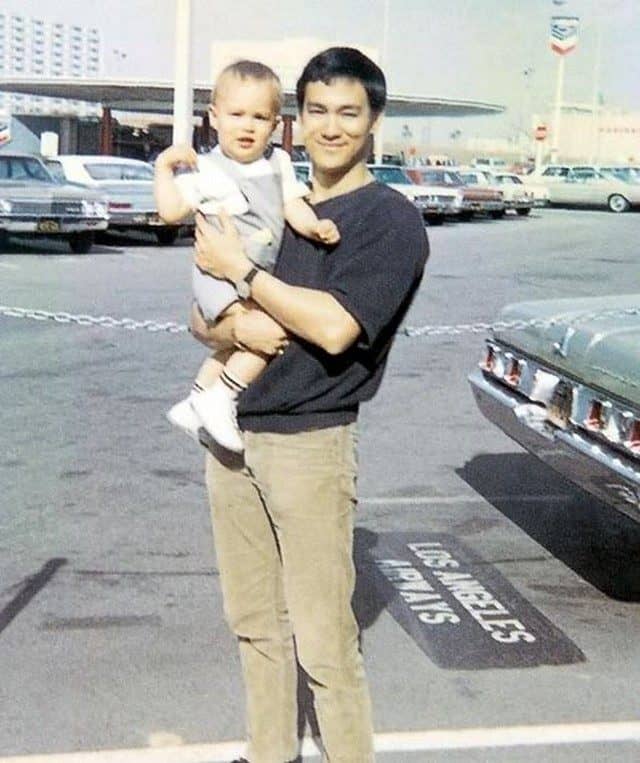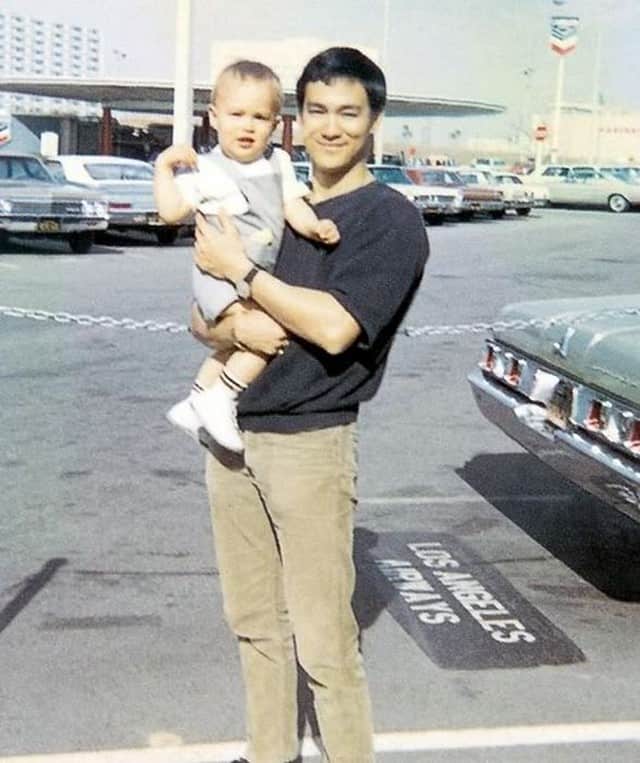 One of the only saddening pieces of history is that both father and son passed away so tragically young.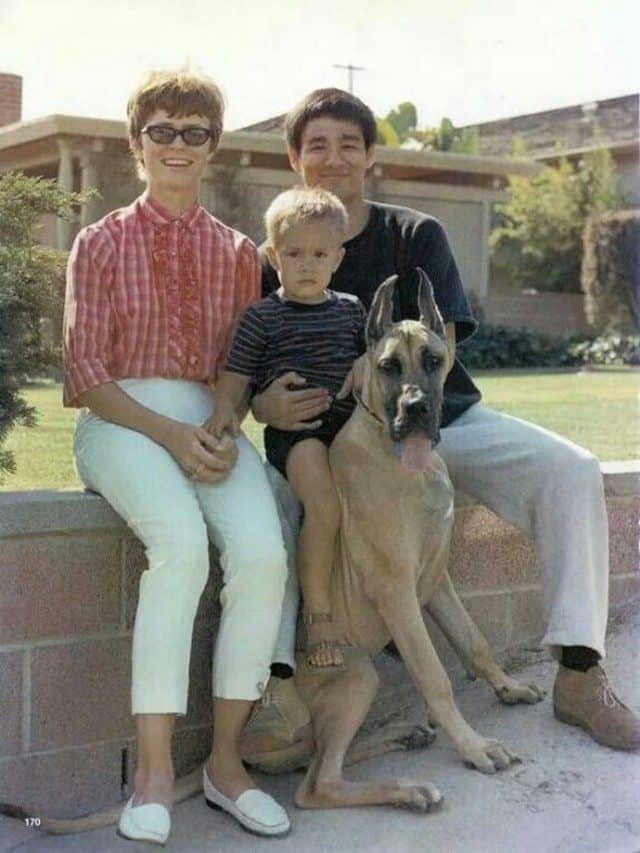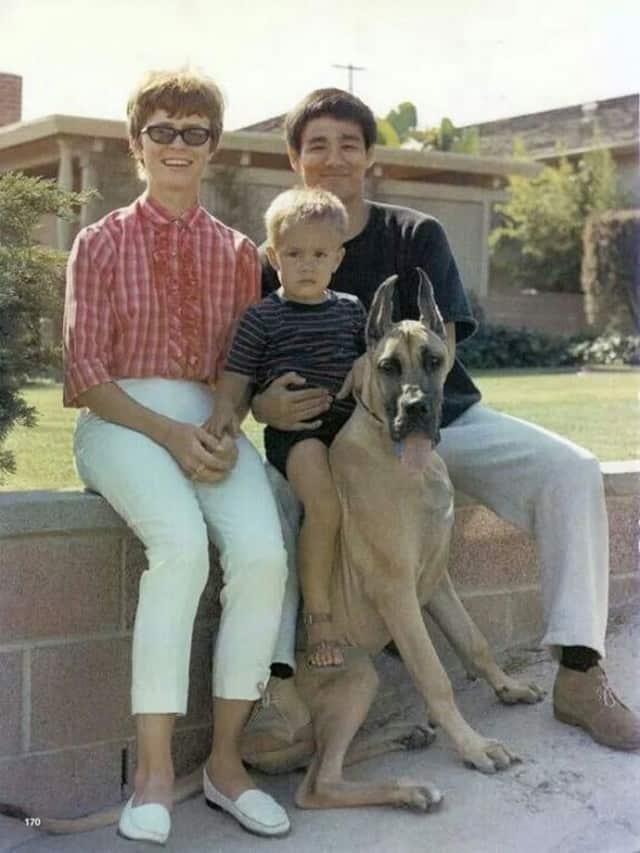 Brandon does not look like he's having fun here. Maybe he wasn't a dog lover.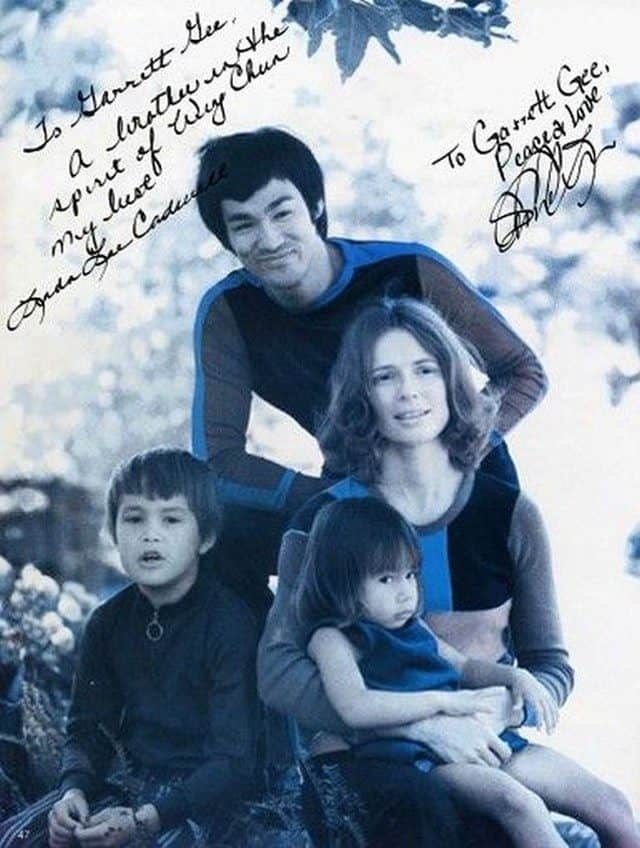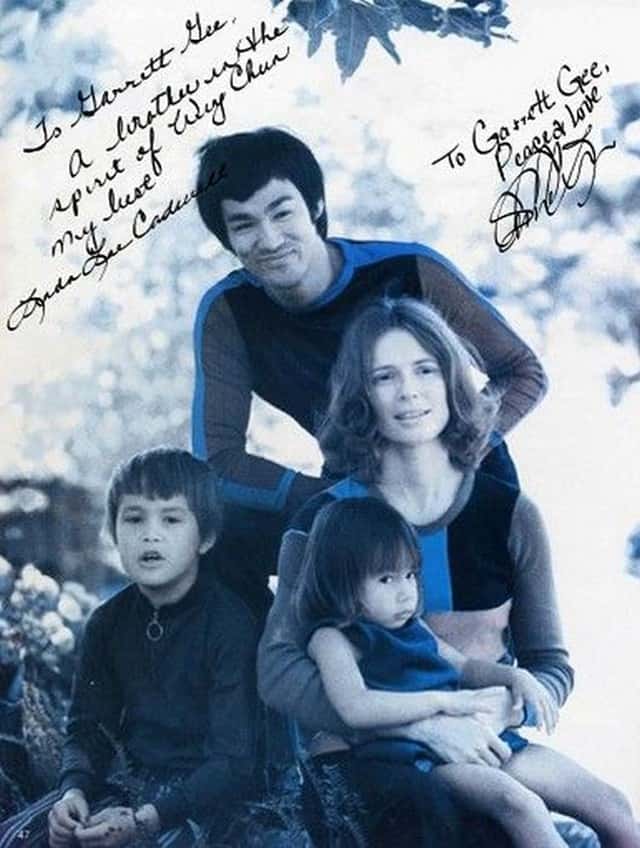 They were a good-looking family that didn't appear to want for anything.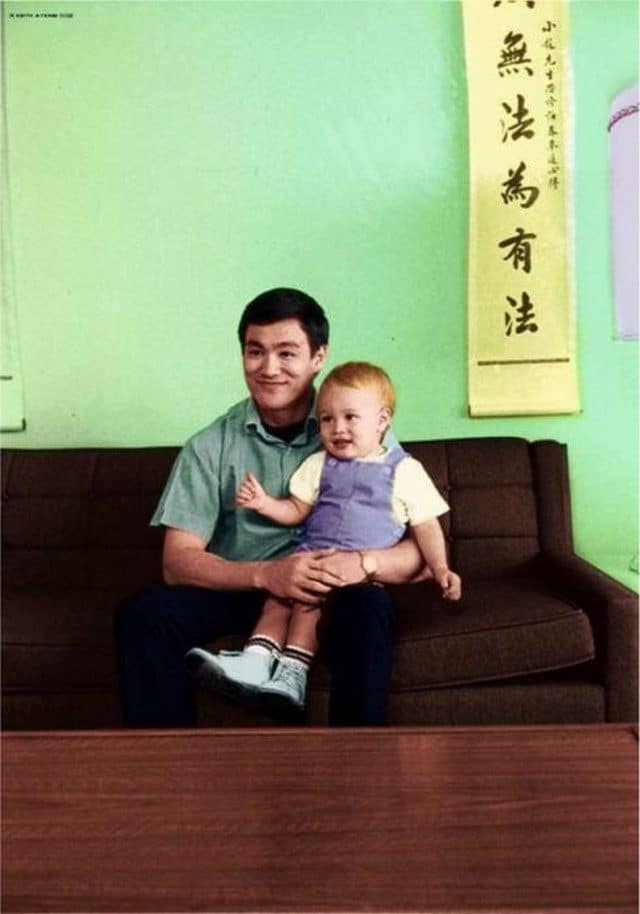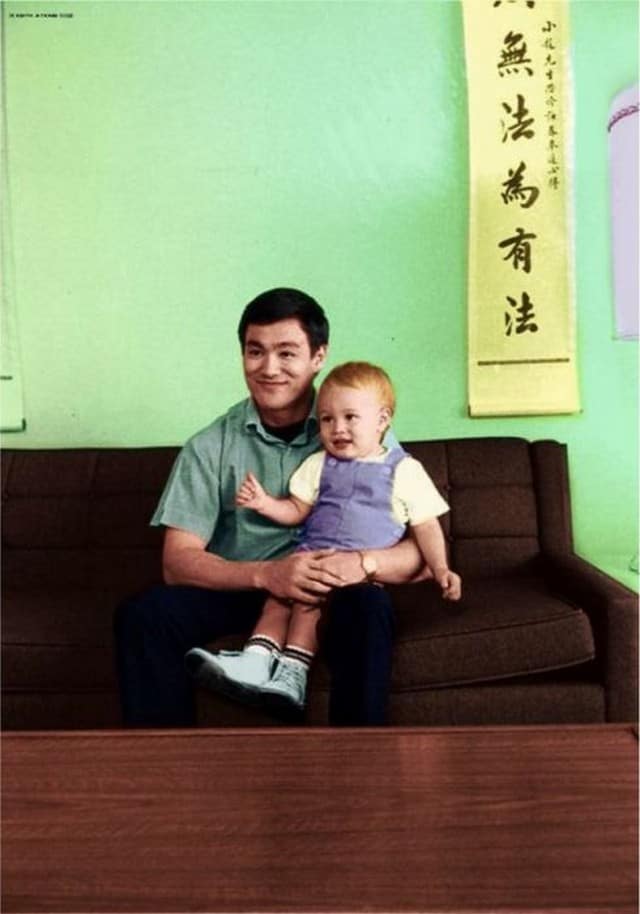 It had to be tough for his kids as they technically belonged to two very different cultures. They made it work though.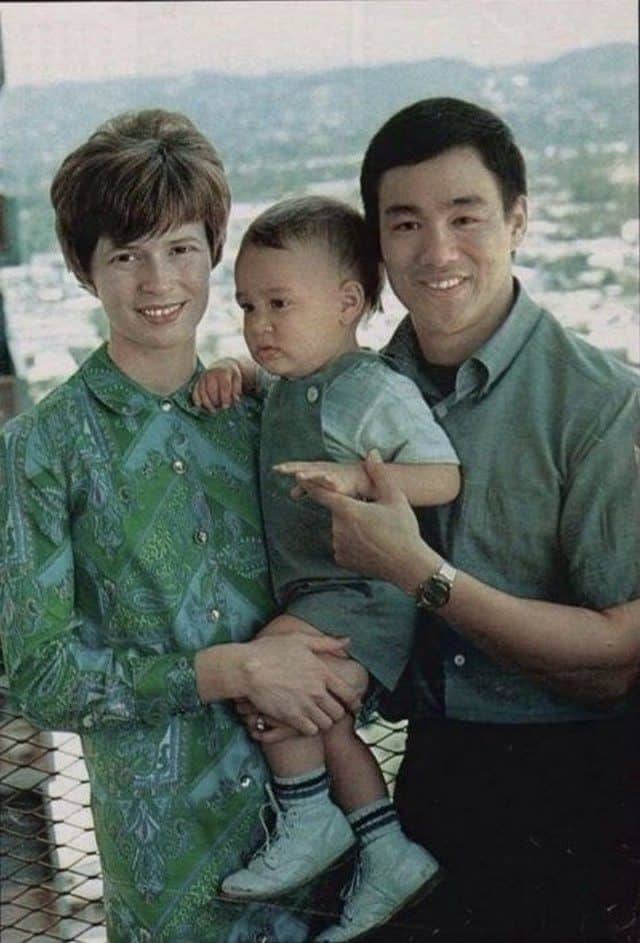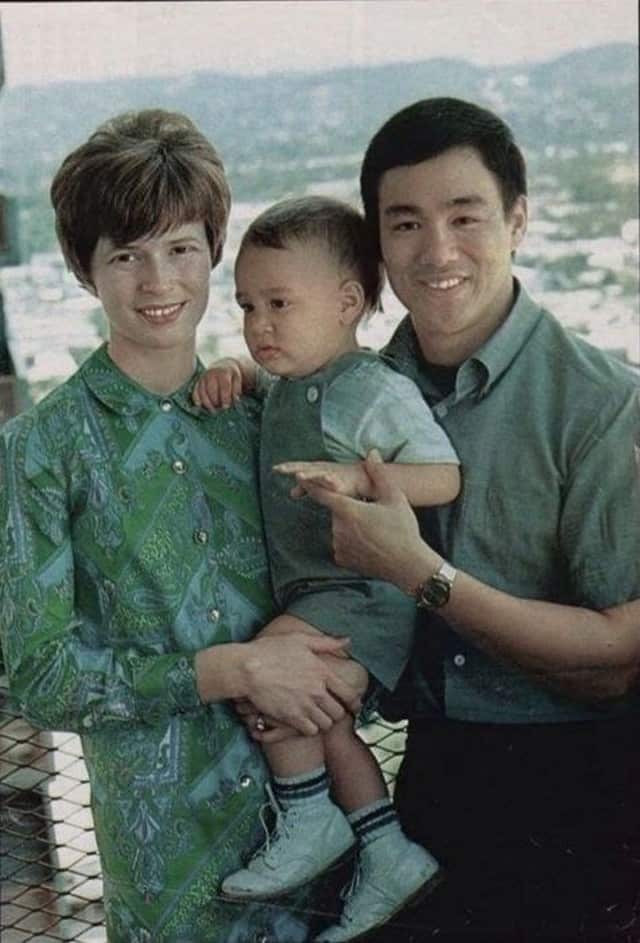 There were definitely times in the Lees' lives that they were less than accepted, but they still pushed forward and earned their place in society.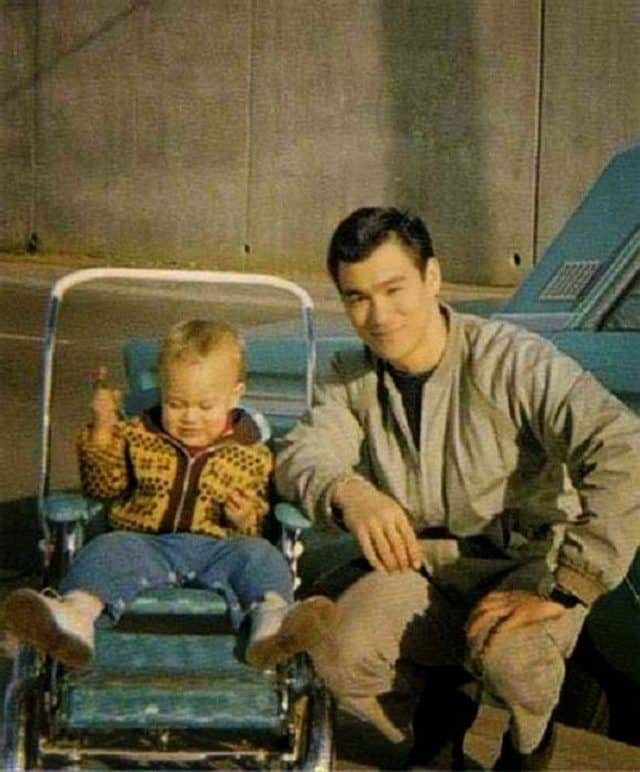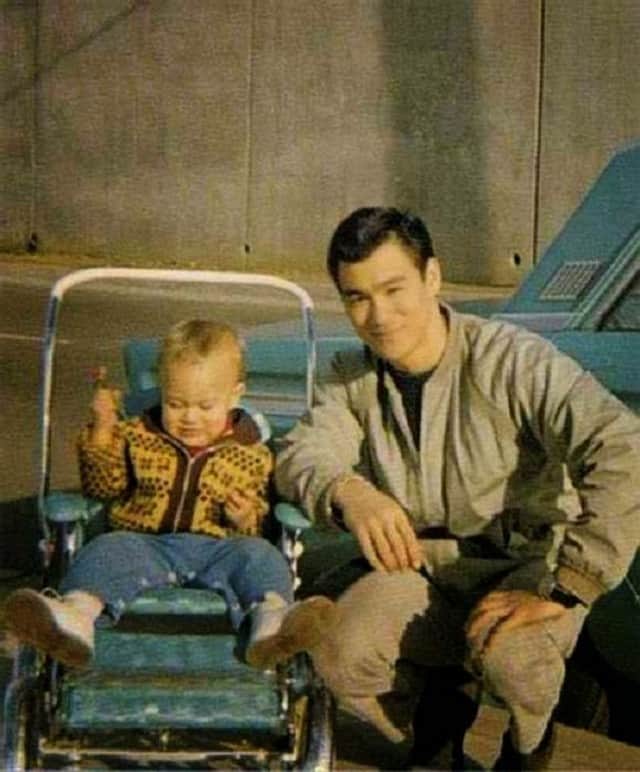 Bruce Lee was a man that was always proud of his family.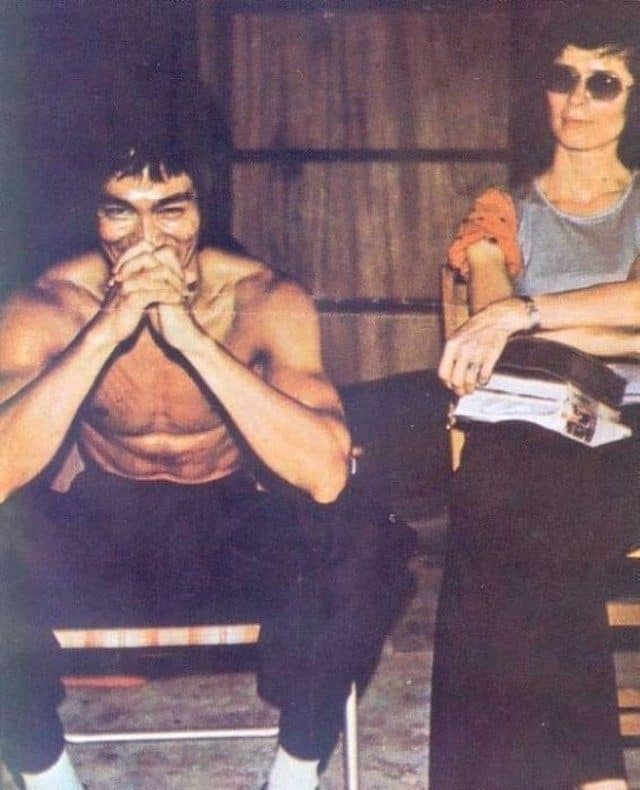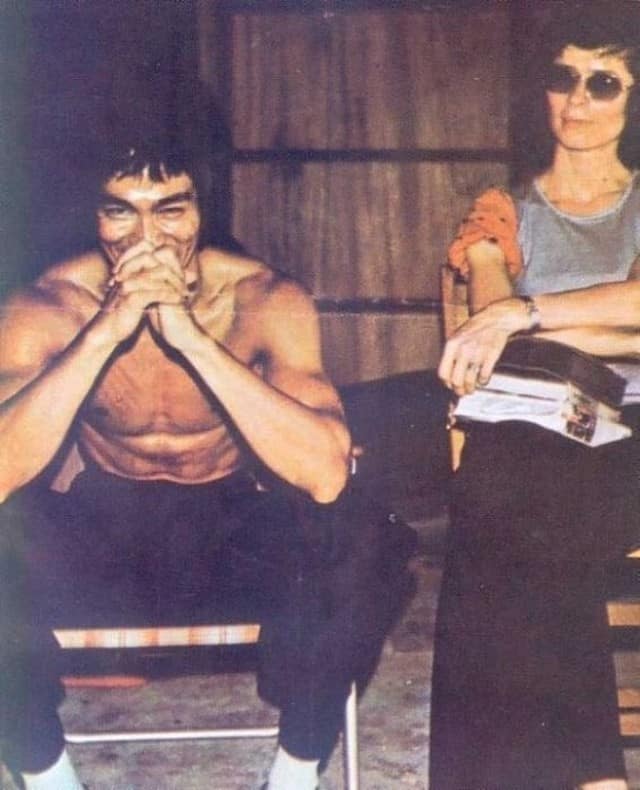 It's said that on set he was always one of the easiest people to talk to thanks to his charming nature.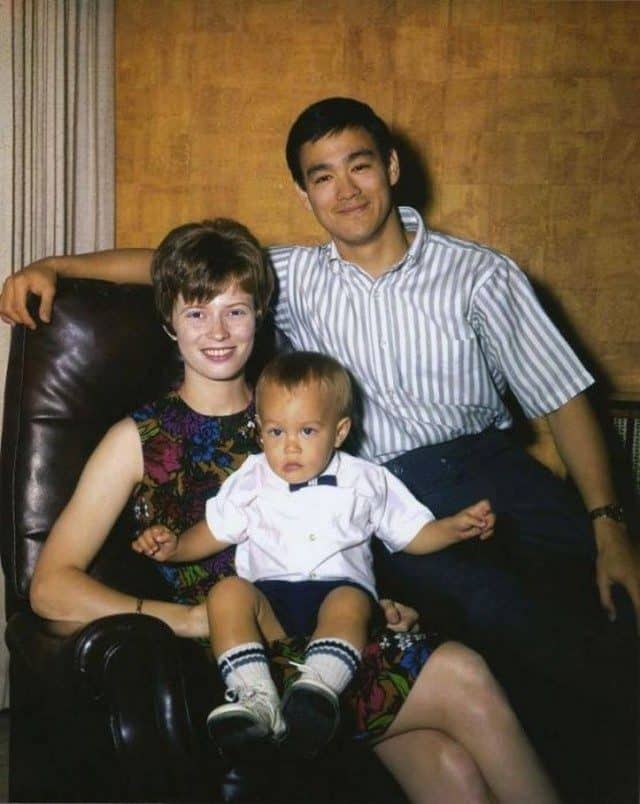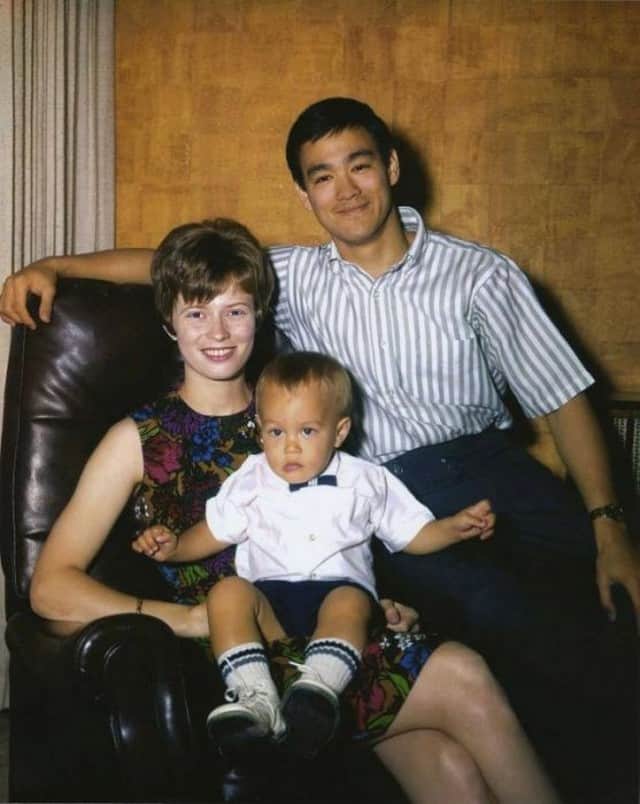 Off screen he was definitely just another working class individual who just happened to be one of the greatest martial artists in the world.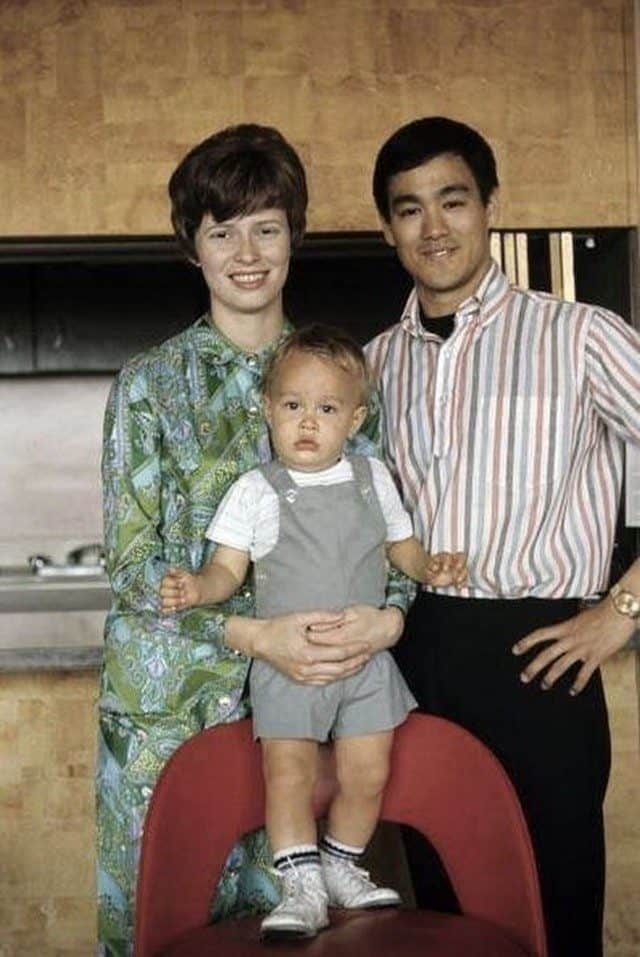 There's a lot of family photos in here. Maybe we should take that to mean that the pride he held in his family was greater than anyone knew.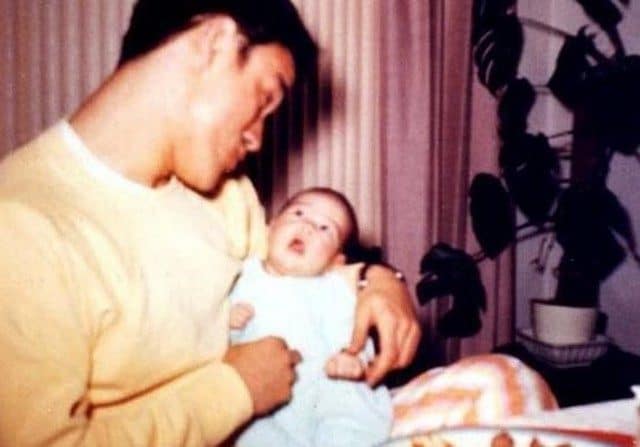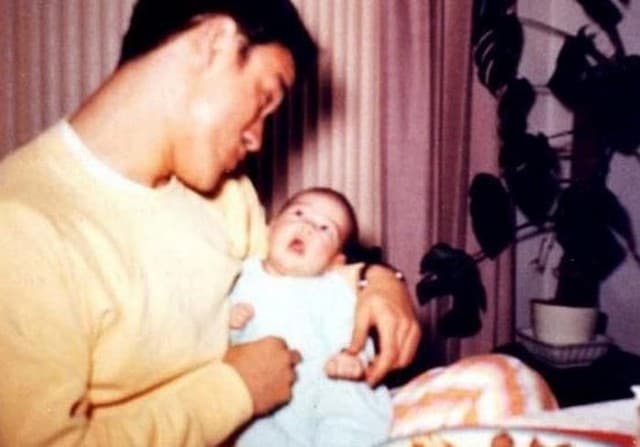 C'mon dads, we've all been in this position and it feels great.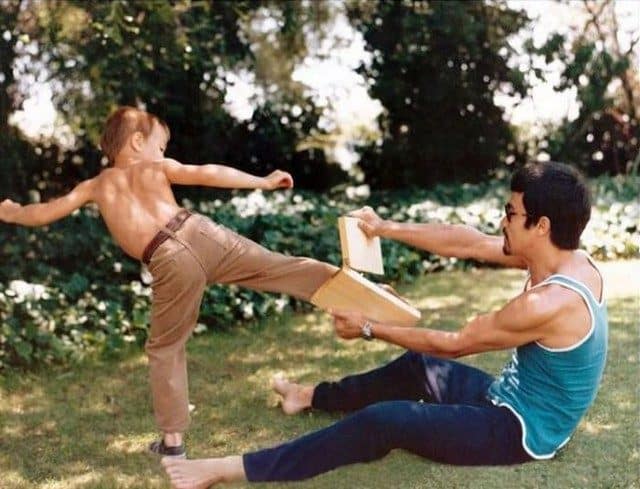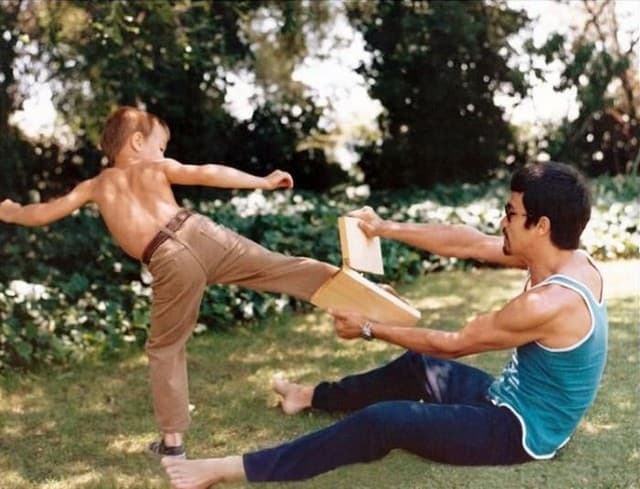 Like father like son, yeah?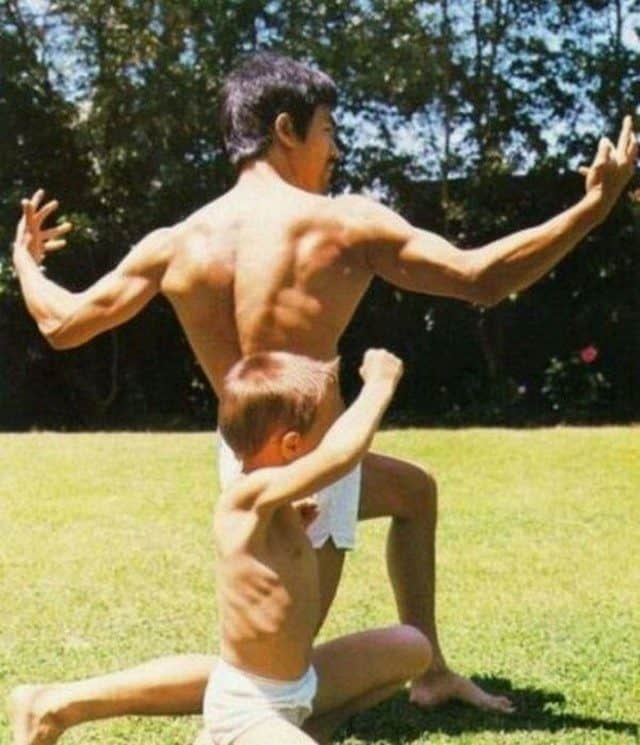 Why not try to follow in dad's footsteps?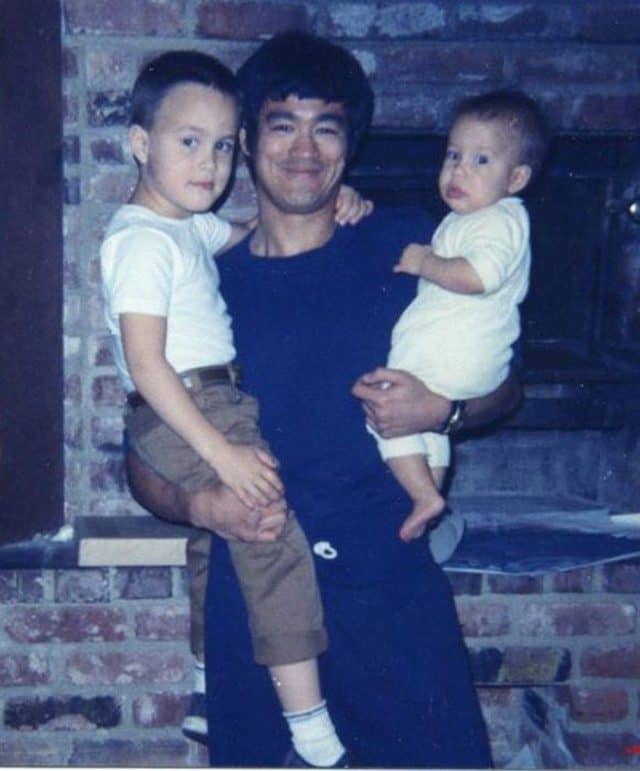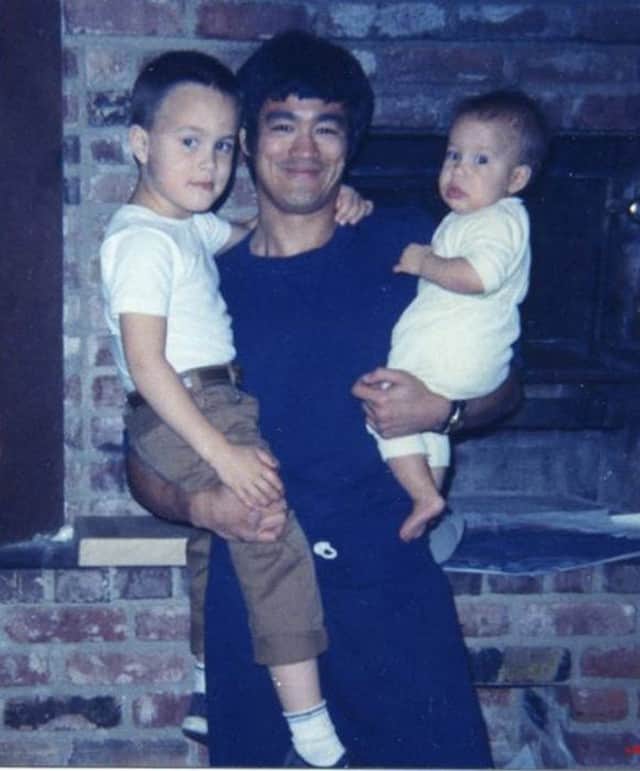 Dad's buddy and daddy's little girl.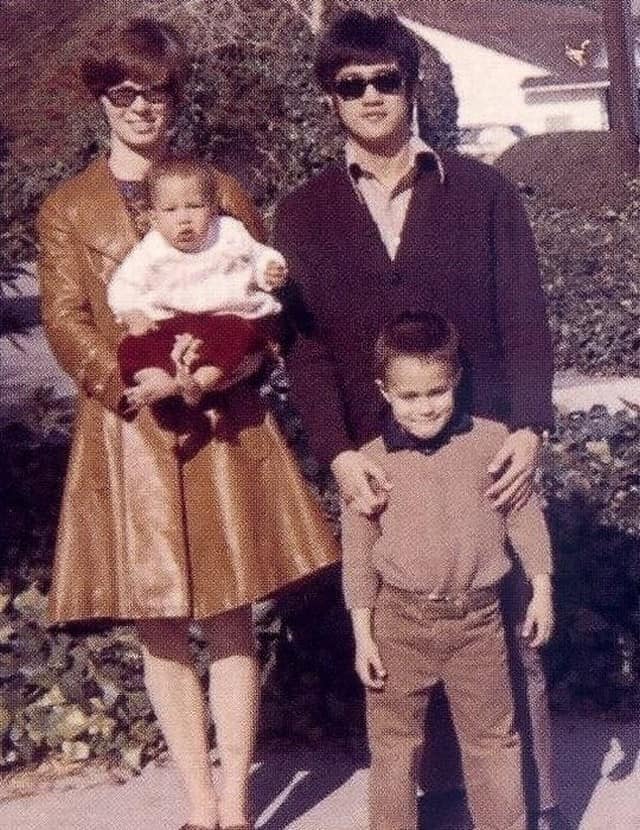 He obviously wasn't shy about getting his picture taken, or sharing these moments with his family.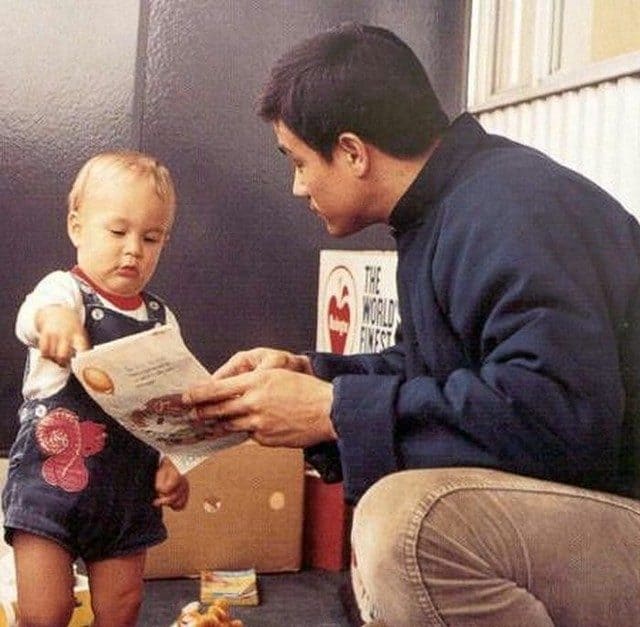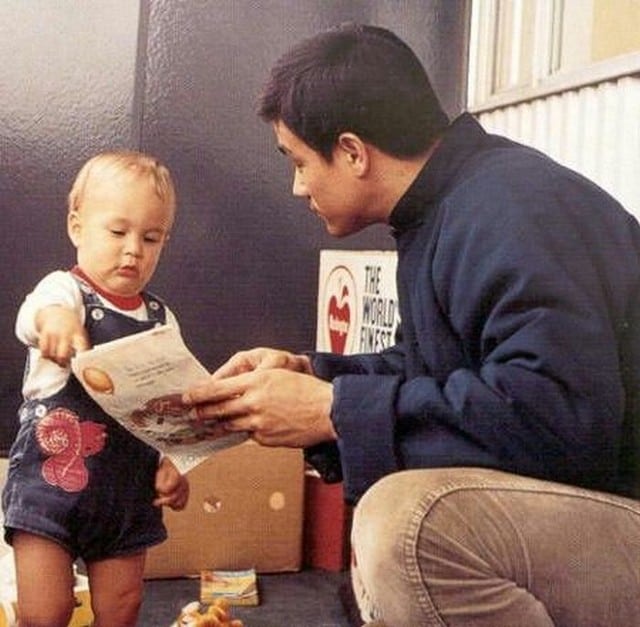 It's a great time to watch your child begin to learn, as it makes you feel that you're doing something right.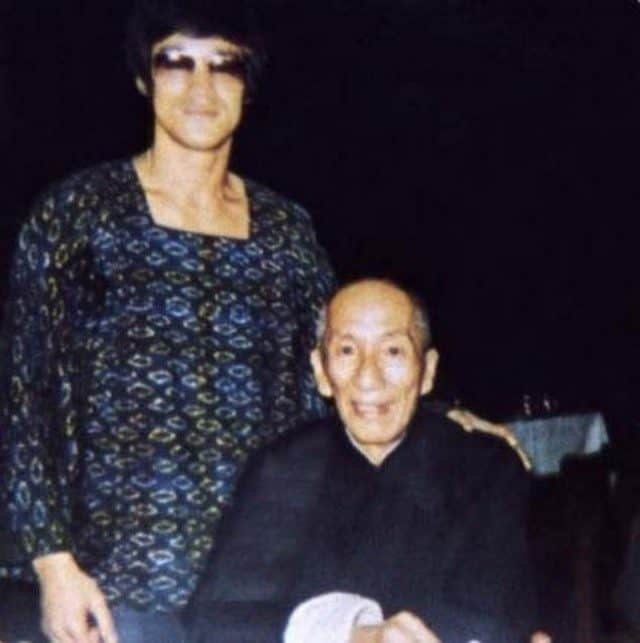 Bruce and his sensei, Master Ip. You kind of have to wonder what would have happened between these two in their prime. It's a worthy question, even if it could never have come to pass.
Bruce Lee is a certifiable legend now and always. He's a big part of why martial arts are they way they are now.
Save