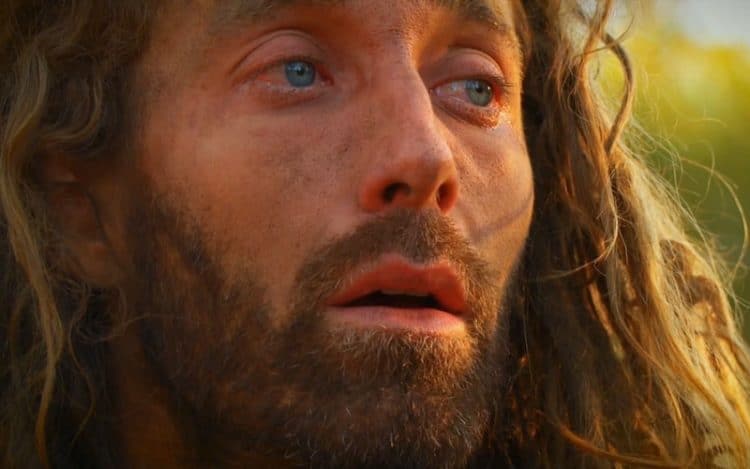 Since 2013, "Naked and Afraid" has been entertaining audiences, and by 2015, it had been dubbed the best reality television show. Now that it is going into its 11th season, producers are making it even more captivating by including something that the audience has never seen before. "Naked and Afraid: Alone" is premiering on January 5, 2020, and here is everything we know so far about it.
Similarities to vs. differences from the original show
Although the "Alone" edition is boasting of a few twists, some of the things have not changed. For instance, in the original series, the contestants get to be in the wilderness for 21 days, which is the precise number of days that the contestants in the spinoff will take in the various locations. Also, the difficulty of finding food and clothing within where they are is the same. The production company and executive producers for the original are also those at the helm of this spinoff.
On the other hand, the spinoff has one twist that you can get from the title. While in the original series, the contestants are usually paired up, a man and woman; this time, it will be one person struggling on his own to get food, water, and anything else required. Moreover, while the previous episodes have had different contestants for every season, in this edition, you will be seeing familiar faces that have returned for varied reasons. Also, unlike "Naked and Afraid" that has been featuring at least ten people every season, the "Alone" edition has a surprisingly small number of only four contestants.
Meet the contestants?
One of the contestants in "Alone" edition is Luke McLaughlin, who you might remember from "Naked and Afraid" and its spinoff "Naked and Afraid XL." In "Naked and Afraid," Luke was in Namibia, where he was paired up with Lindsey. He learned that knowing how temporary things are can help in times of trouble. He showed he would do anything to survive by eating snakes, turtles, and birds after learning how to make a fire. In the "Naked and Afraid XL" spinoff, Luke was in Colombia and had a better diet thanks to the mangoes, cashews, and palm fruit but also hunted lizards and bugs for survival. He is a teacher at Holistic Survival Skills, and it is those skills that came in handy in the worst of environments.
Another contestant is Gary Golding from California, who went on the show not because he wanted to test his survival skills but to reach out to humanity and tell them it is possible to live without waste. He said anyone could live under extreme conditions if only they believe. According to Heavy, Gary has been nicknamed "Tarzan of Los Angeles." The survival expert trusts that regardless of one's religion, sexual orientation, or diet preferences, we have to make the planet cleaner by living sustainably.
Lacey Jones is the only woman in the cast, but not because of balancing the gender; it is because she has proven she is a skilled survivor too. Her upbringing in itself prepared her to live in adverse conditions. She was raised in Quigg Island, where the family lived without electricity or running water. They used wood to cook food and warm themselves up, and her education included attending a survival school during the summers. Besides learning about building shelters, starting fires, hunting, fishing, and edible fruits, her father also passed on what he knew about the outdoors since he lived in tents. On "Naked and Afraid," Lacey did not bother making clothes since it was not a priority. She ate to her fill by feeding on raw and cooked animals, supplemented by nuts and other plants.
Max Djenohan makes the last of the four contestants, and he views his experience in the wild as being spontaneous since he does not have to worry about rent and other things that life brings with it. For him, it is about proving to himself that anything can be done despite what the naysayers tell him. Therefore when he got naked for the first time on national television, it was an exhilarating experience, and just like Lacey, he found out that making clothes was never a priority. He must have loved the challenge because after barely surviving for 14 days, he went back to stay for 21 days, according to HeraldNet.
What's in it for them?
You might wonder what would make someone in their right mind parade their nudity and leave the comfort of their home to go hunting and gathering in extreme weather conditions. You might also be forgiven for thinking that they make as much as "Survivor" contestants. Well, "Naked and Afraid" does not compensate its contestants handsomely; to them, the experience is rewarding enough, considering that the contestants are looking to pass along a message or simply enjoy the outdoors. While in "Survivor," the winner goes home with $1 million, "Naked and Afraid" pays the cast $5,000 cash. The rest are payments in kind that include a round trip in coach class, to an undisclosed survival location, and a night for two in a hotel.
Is there any risk of death?
The contestants may want to prove a point by going on the series alone, unlike before when they each had a partner, but the risk of losing their lives is always present. Kim Shelton nearly died after eating a poisonous turtle, but the producers and medics came to her help. Molly Jansen also cannot believe it when people claim the series is fake, knowing fully well that she almost died more than once. Matt Wright added that there is a time when they had someone's life hanging by a thread literary, thus had to be saved immediately. Still, we will never know all that goes on in the isolated locations because contestants sign a non-disclosure agreement. So probably, it is worse than they portray. Therefore since the four "Alone" edition contestants are willing to go through it over again, they must have unshakable faith in their survival abilities.