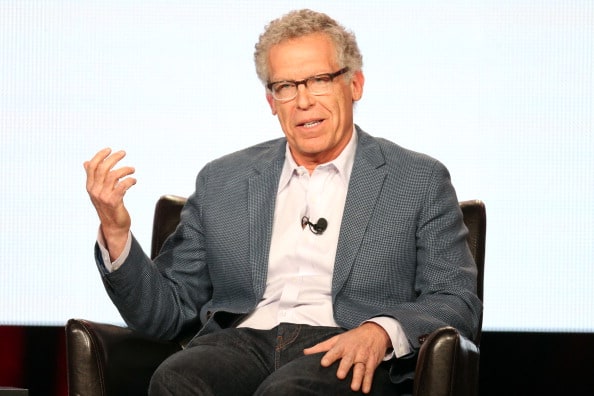 If you weren't already excited about the original series that Amazon is producing, after watching Transparent and Mozart in the Jungle, here are two reasons for you to change your attitude: Carlton Cuse and Shawn Ryan. Two of the best and most well-known showrunners in television, Cuse from ABC's Lost and Ryan from FX's The Shield, both have dramas that will be a part of the new Amazon pilot season, which will kick off next Thursday, Jan. 15.
"We are working with great storytellers on some fascinating ideas for the year's first pilot season," said Amazon Studios vice president Roy Price. "We look forward to seeing our customers' response to these new projects."
Amazon has our new dramas, two new comedies, and the docu series "New Yorker Presents" all lined up for this pilot season. Additionally, the company is also releasing the pilots for six new children's shows; four of the potential kid series are animated, while the other two are live-action.
To find out exactly what to expect from these new pilots from Lost's Cuse and The Shield's Ryan, check out the full descriptions (provided by Variety) for their shows, entitled Point of Honor and Mad Dogs, below, and make sure to watch them when Amazon releases them on Jan. 15.
Point of Honor
At the start of the Civil War, a Virginia family, led by their West Point bred son, John Rhodes (played by Nathan Parsons, True Blood), makes the controversial decision to defend the South while freeing all of their slaves. At battle against his northern brethren and his best friend and brother-in-law Robert Sumner (played by Christopher O'Shea, Baby Daddy), John leaves his three strong-willed sisters at home to run the plantation that is now without a free labor source. The choice to protect the life they have always known and defend the moral high ground will pit the family against one another and test their strength, courage and love. An hour-long drama shot entirely on-location in historic Virginia, Point of Honor also stars Annabelle Stephenson (Revenge) as Kate Rhodes, Riley Voelkel (The Newsroom) as Lorelei Rhodes, Hanna Mangan Lawrence (Old School) as Estella Rhodes, Patrick Heusinger (Revolution) as Colonel Palmer Kane, Luke Benward (Ravenswood) as Garland Rhodes, Adrienne Warren (Black Box) as Abby, Lucien Laviscount (Waterloo Road) as Elijah, and James Harvey Ward (Low Winter Sun) as Cutler. The pilot was directed by Randall Wallace (Braveheart), written by Carlton Cuse (Lost) and Wallace, and Executive Produced by Cuse, Wallace and Barry Jossen (Sex and the City). Point of Honor is a co-production with ABC Signature Studios.
Mad Dogs
Mad Dogs is an hour-long dark comedy created by Cris Cole (The Bill), and Executive Produced by Cole, Shawn Ryan (The Shield) and Marney Hochman (Last Resort), Andy Harries (DCI Banks), Suzanne Mackie (All in Good Time), and Charles McDougall (The Mindy Project). Based on the hit UK series, Mad Dogs follows the twisted reunion of a group of underachieving forty-something friends–a mixture of single, married and recently divorced–who are all at different crossroads in their lives. Celebrating the early retirement of an old friend at his gorgeous Belize villa, grudges begin to emerge and secrets explode as their trip becomes a labyrinthine nightmare of lies, deception and murder. Mad Dogs is a twisted tale of friendship put to the ultimate test. As an inconceivable chain of events unfolds, cracks within the group widen before the friends realize that the only people they can trust are each other, the last people they want to be relying on. The pilot stars Steve Zahn (Dallas Buyers Club) as Cobi, Billy Zane (Twin Peaks) as Milo, Romany Malco (Weeds) as Gus, Michael Imperioli (The Sopranos) as Lex and Ben Chaplin as Joel. Mad Dogs is directed by McDougall and is being co-produced with Sony Pictures Television.
For the rest of Amazon's new pilot descriptions. click right here.
Photo by Frederick M. Brown/Getty Images