As we've been saying here at TVOvermind for a while now, The Flash has quite a lot left in store for its fans in the final four episodes of the series' first season. Not only will we learn more about Wells and his plans for Barry, but as these new photos show, we're also getting the return of Grodd and a superhero team of pretty epic proportions.
In these photos, which are from The Flash's May 5 and May 12 episodes, "Grodd Lives" and "Rogue Air," Barry, Cisco, and Joe appear to be looking for Grodd in the sewers, and Oliver and Ronnie also come back to Central City to team up with Barry as Arrow and Firestorm. To say that it all looks crazy would be an understatement. If you weren't already excited for the last couple of episodes of The Flash's first season, these pictures will definitely change that.
Check out the photos and The CW's full descriptions for both episodes below, and make sure to tune in to for an all-new episode of The Flash tonight at 8 p.m. on The CW.
Episode 21: Â "Grodd Lives" (airs May 5)
GRODD RETURNS! – Barry (Grant Gustin) must deal with the Reverse Flash's (Tom Cavanagh) latest threat to a member of the group. To make matter worse, Dr. Wells unleashes Grodd on the city in order to distract Barry and the team. Joe (Jesse L. Martin), Barry and Cisco (Carlos Valdes) head down into the sewers to catch Grodd but the gorilla quickly gets the upper hand after he kidnaps Joe. Iris (Candice Patton) and Barry have a heart to heart talk. Dermott Downs directed the episode written by Grainne Godfree & Kai Yu Wu.
Episode 22: "Rogue Air" (airs May 12)
STEPHEN AMELL, ROBBIE AMELL, WENTWORTH MILLER, LIAM MCINTYRE AND DOUG JONES GUEST STAR — As Wells (Tom Cavanagh) once again gets the upper hand on the S.T.A.R. Labs team, Barry (Grant Gustin) realizes he needs to make a big move and reaches out to an old foe, Captain Cold (guest star Wentworth Miller), for help. Joe (Jesse L. Martin) and Caitlin (Danielle Panabaker) warn Barry that Cold can't be trusted. True to form, Cold has his own agenda that involves the meta-humans trapped in the containment cells. As things seem to be going from bad to worse, The Flash gets reinforcements — Arrow (guest star Stephen Amell) and Firestorm (guest star Robbie Amell). Doug Aarniokoski directed the episode written by Aaron Helbing & Todd Helbing.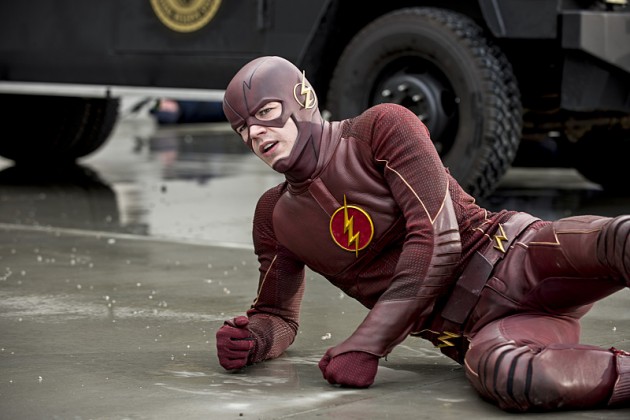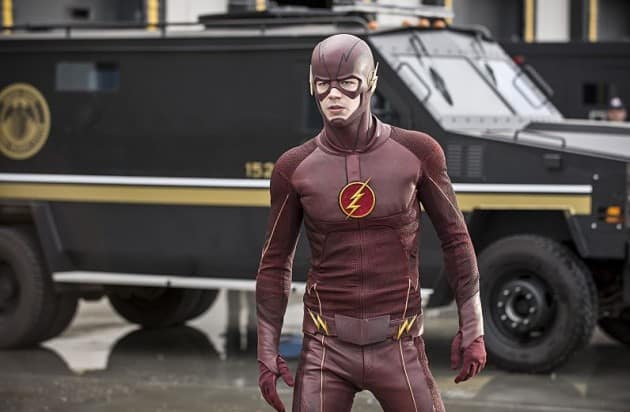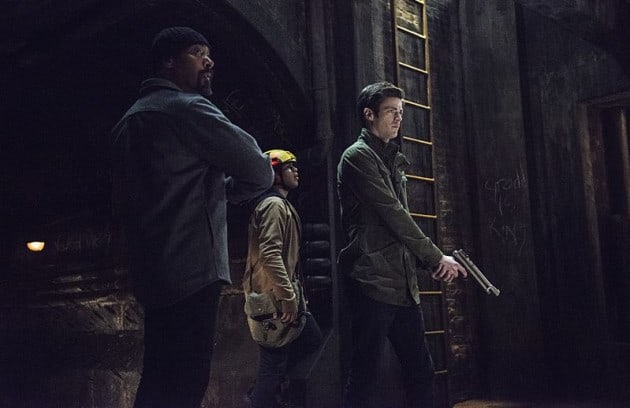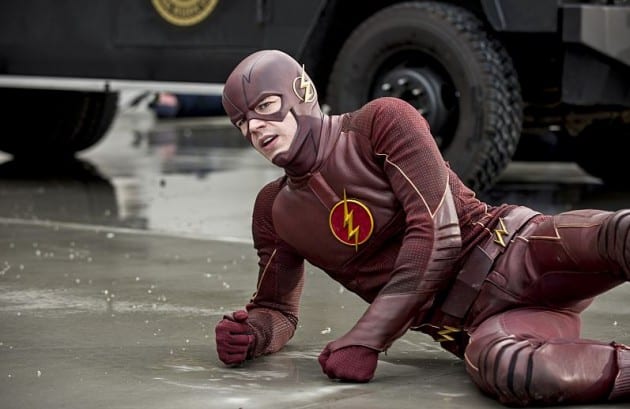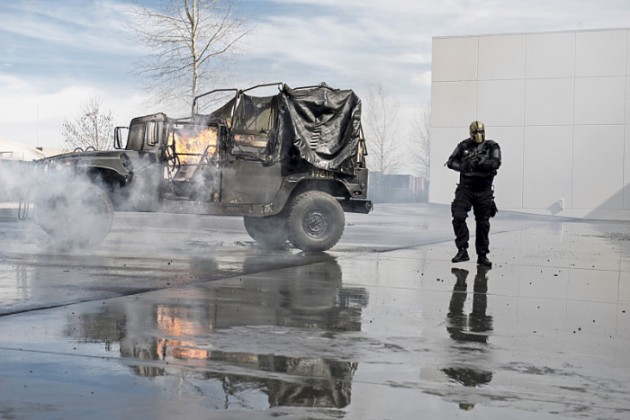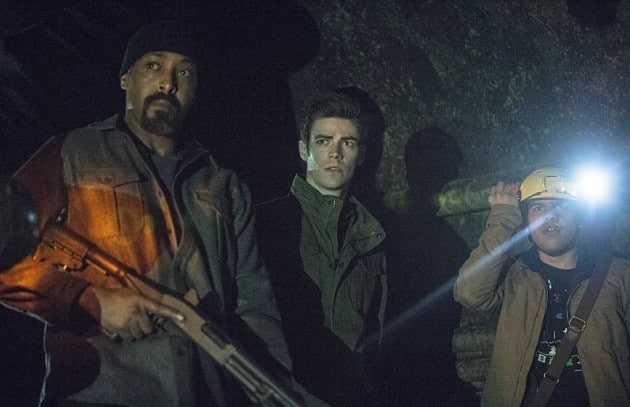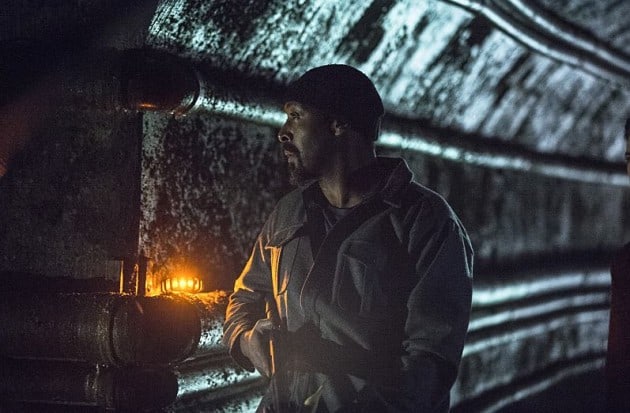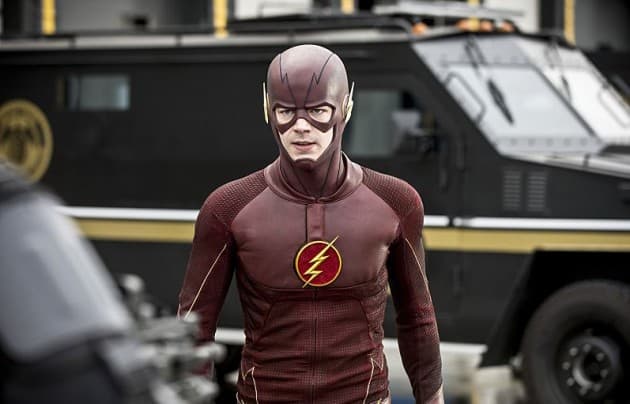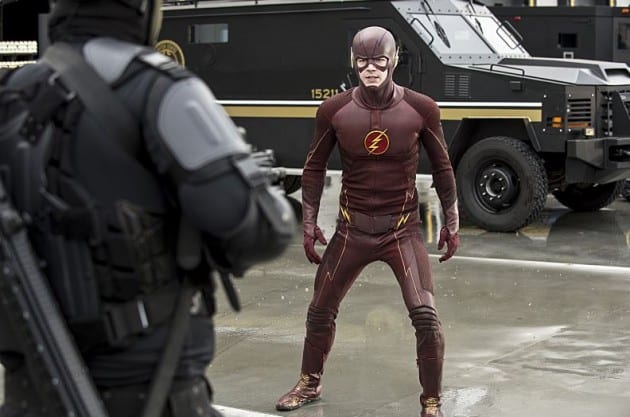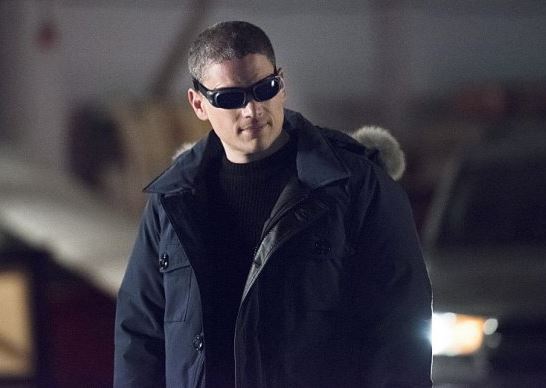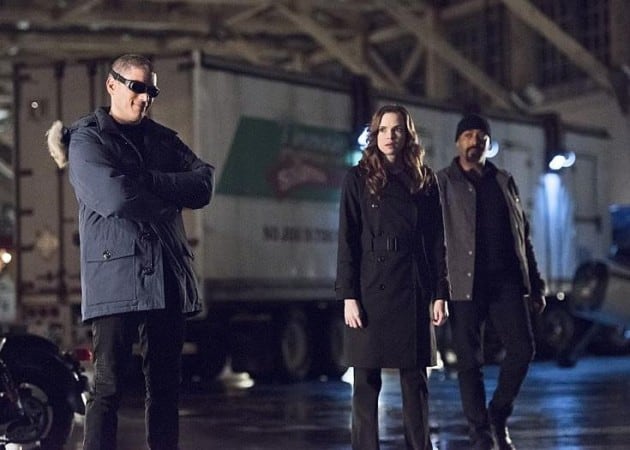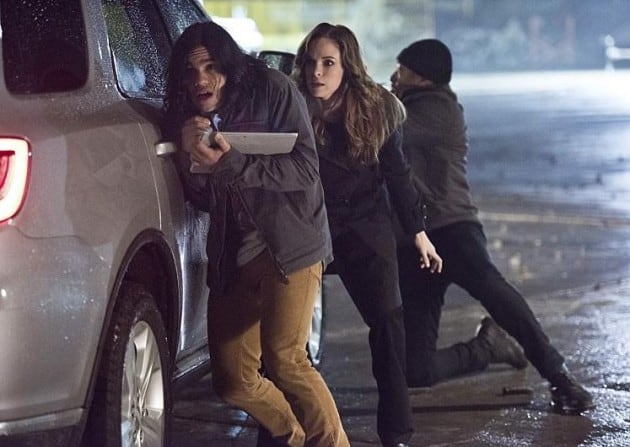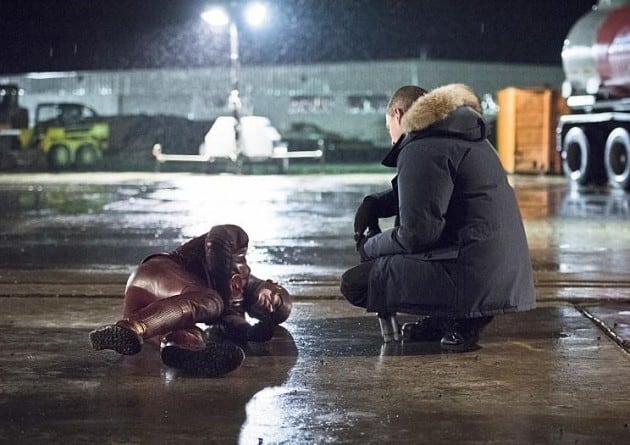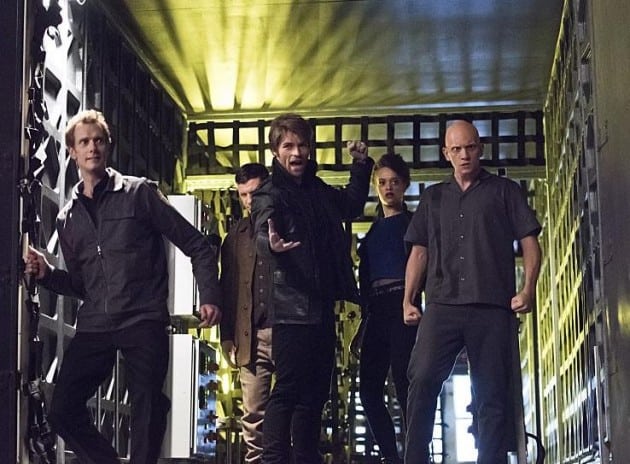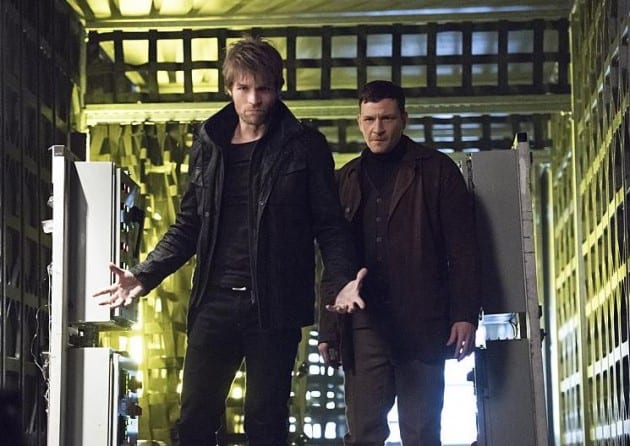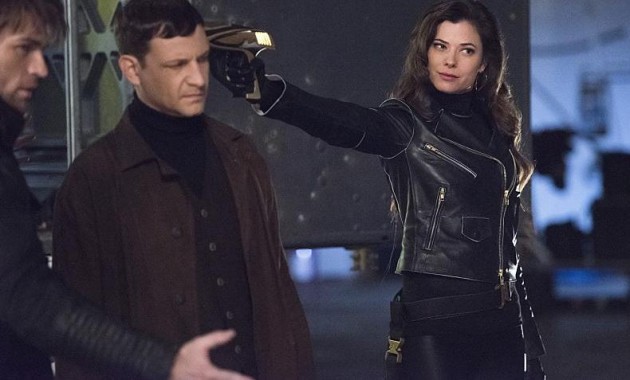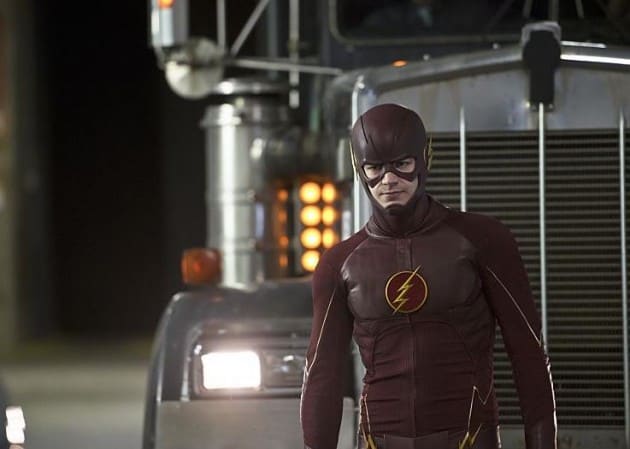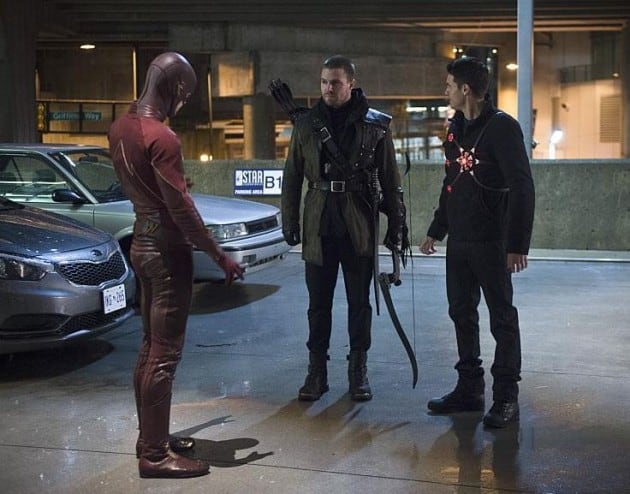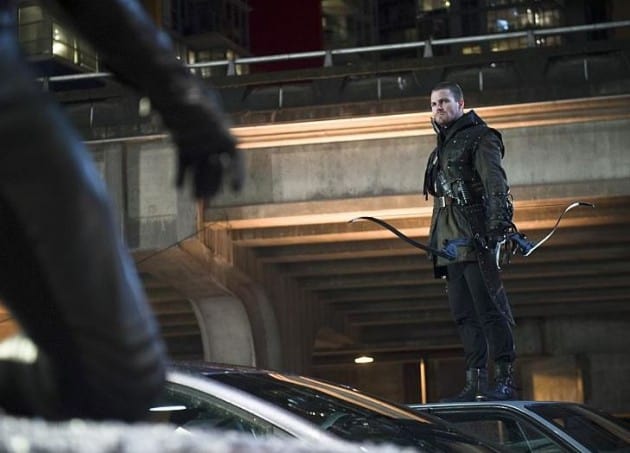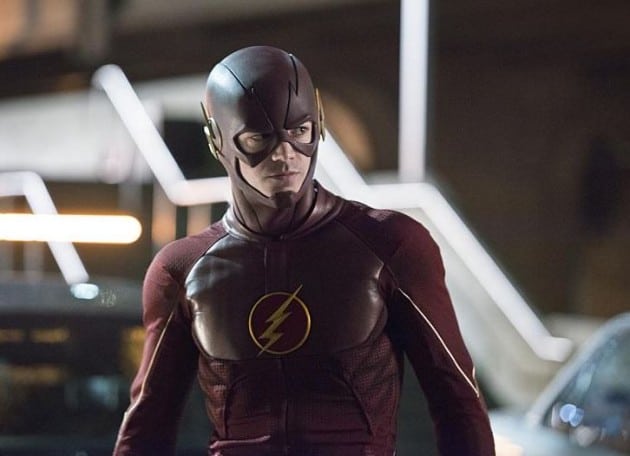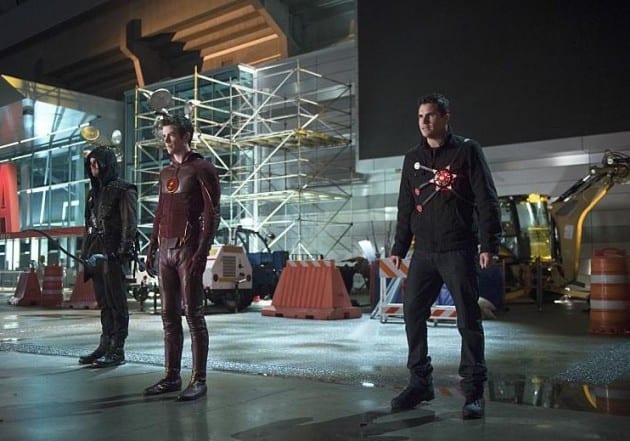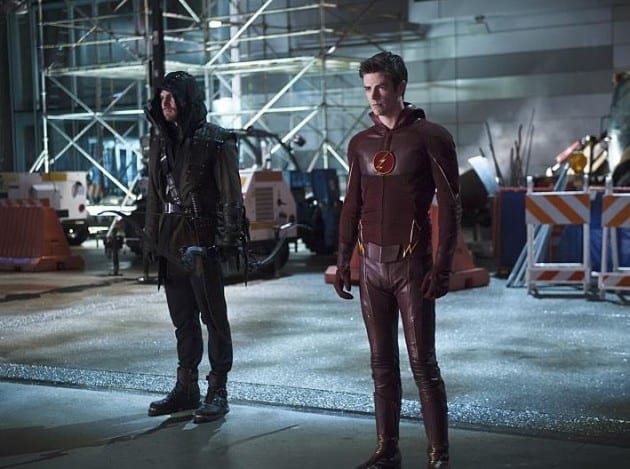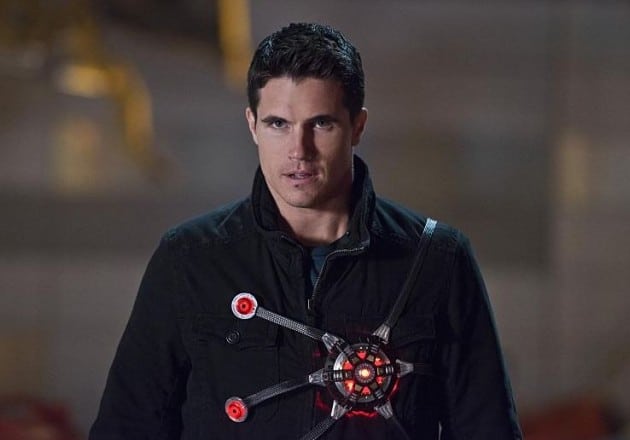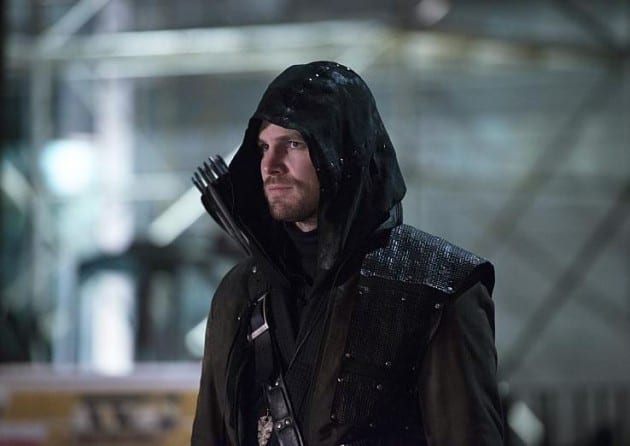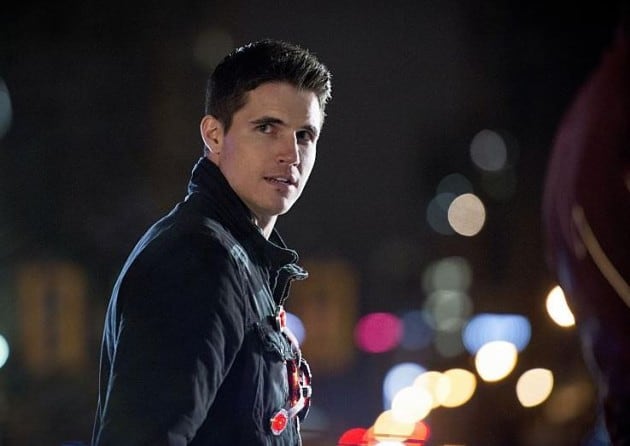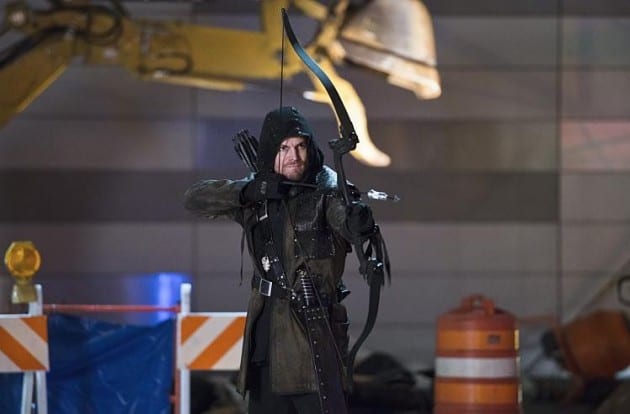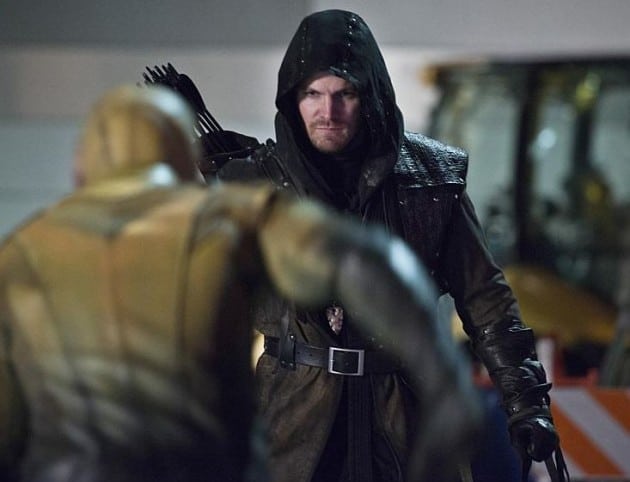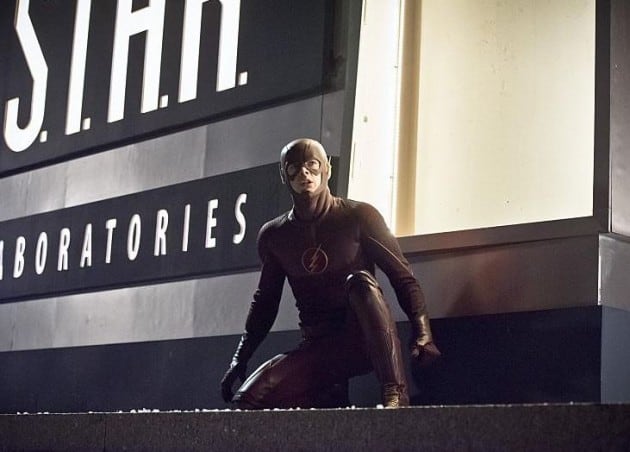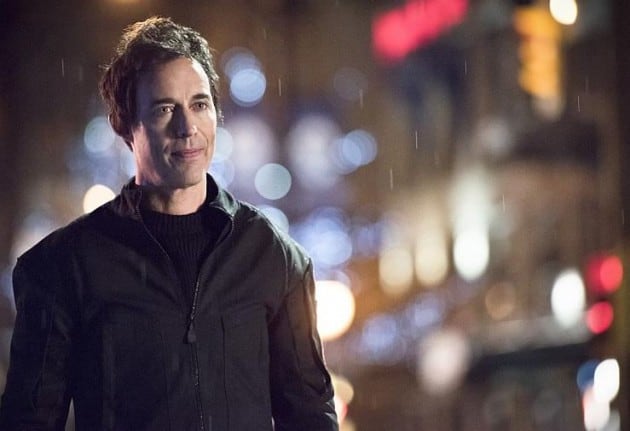 [Photo credit: Cate Cameron, Dean Buscher & Diyah Pera/The CW]