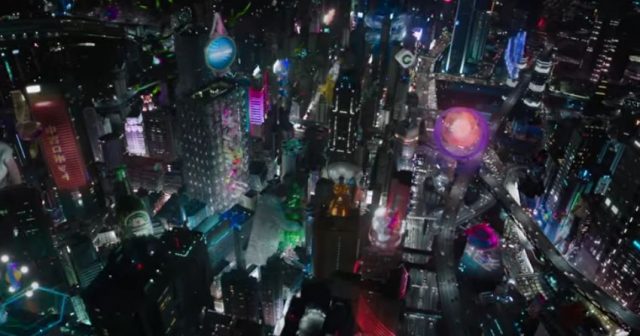 A few weeks ago we were treated to a very tiny glimpse of Ghost in the Shell, a new action movie starring Scarlett Johansson. Johannson has clearly established herself as film's number one action star. The only person that comes close would be Jennifer Lawrence in the Hunger Games or maybe Kate Beckinsale or Mila Jovovich. Other than that though, Scarlett has been locked into top female action star status for over a decade now.
Ghost in the Shell is the latest video game, Manga, animated series that is trying to become a feature film. It is a Japanese media franchise originally published as a seinen manga series of the same name written and illustrated by Masamune Shirow. The manga, first serialized in 1989 under the subtitle of The Ghost in the Shell, and later published as its own tankōbon volumes by Kodansha, told the story of the fictional counter-cyberterrorist organization Public Security Section 9, led by protagonist Major Motoko Kusanagi, in the mid-21st century of Japan.
Johannson, playing Motoko is one of the toughest characters the actress has ever played.  The newest trailer wastes no time in showing just how tough she is.  This thing is 2:09 of non stop action, shooting, and overall awesomeness.  If the movie is like this through and through we're in for a good ride.