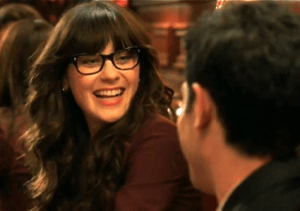 Fox kicks off its new Tuesday lineup on September 25th with not one, but two episodes of last season's big hit, New Girl.
New Girl has seemingly become Fox's Tuesday anchor show, holding down the fort for two of the network's new series, "Ben and Kate" and "The Mindy Project." Fans of the show will be very happy come September 25th when The New Girl kicks off the night with an all new episode, only to throw an additional bonus new episode in the mix between the two premiering series.
Last fall, the series became a fast favorite of viewers with its quick wit and likable characters including the very charming and quirky Zooey Deschanel. Now in its sophomore season, the series looks to change it up a bit for Jess (Zooey Deschanel) in season 2 when she loses her job, leaving her all the more time to create adorkable chaos.
New Girl not only impressed the regular viewing audience last season, but members of the television community as well, snagging three Emmy nods with Deschanel and Max Greenfield nominated for acting and a directing nomination for Jake Kasdan as well.
New Girl returns to Fox on September 25th at 8/7c.