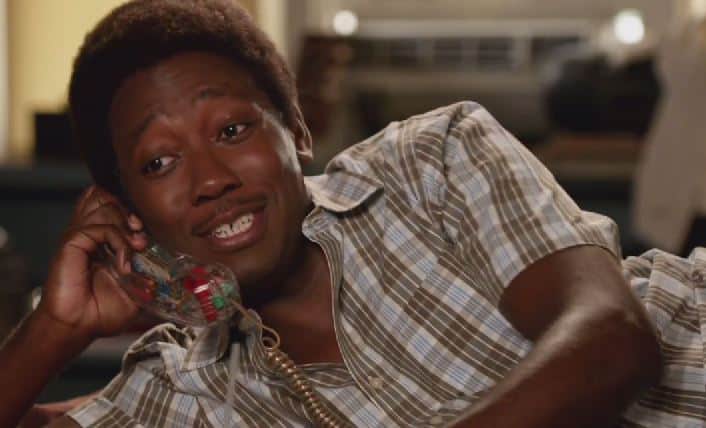 The fourth season of New Girl has gotten off to a very strong start so far, with its first four episodes doing a good job of balancing the humor and hear that the series has become so well-known for. Hopefully, tonight's episode, "Landline," will be able to continue season four's hot streak. Just from watching the clips from below, I'd say it has a pretty good shot.
One of the many smart things that Liz Meriwether and the New Girl writing staff have done so far this season on the show is change up the character pairings. Whereas season three, and even parts of season two, were pretty stagnant, with the show always turning its central focus over to Nick and Jess, we've already had storylines featuring Schmidt and Jess, Nick and Cece, and Coach and Schmidt this season, and switching up the show's go-to character combos has simply made New Girl a lot funnier.
In tonight's episode, "Landline," we have another interesting pairing of characters, as Coach and Jess will be one of the episode's main storylines, with Coach hooking up with the school nurse to Jess's disapproval. Meanwhile, it appears that Nick, Winston, and Schmidt we'll be getting into some, as expected, stupid situations. Nick believes he's a "very good secretary" and tries to help Schmidt out while using the loft's new landline telephone. Meanwhile, Winston can't help but reminisce about high school, back when he used to be "weirdly smooth" when talking on the phone with girls.
Check out the pretty hilarious clips below for yourself and make sure to watch New Girl tonight at 9 p.m. on Fox.
[youtube http://www.youtube.com/watch?v=zPKhPzUKSis]
[youtube http://www.youtube.com/watch?v=8gMqpjOkeMU]
[youtube http://www.youtube.com/watch?v=ceNbZ6pQius]
Photo via YouTube