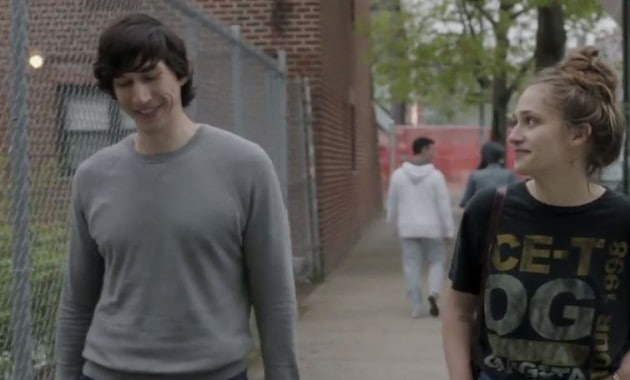 Another trailer for Girls Season 4 has come out, and to be quite honest, even though it does feature a great deal of new footage, it doesn't look like too much is different. Marnie is still having problems with Desi (which is what happens when the guy you're into has a girlfriend), Shoshana is still confused about what she do with her post-college life, and Hannah is still Hannah.
More interesting are the character pairings that we get shown in the video. It looks like Girls Season 4 will feature more Elijah with Hannah, which is never a bad thing, and will also see Shoshanna and Ray possibly making a second attempt at being together. "You like totally picked the best one of my friends to bone, because I don't even really like Marnie," Shoshanna tells him, offering some hope to Ray/Shosh fans out there. (Side note: am I the only person who actually really liked the Marnie and Ray pairing last season? I personally thought it was great for both characters, but I guess I'm in the minority.)
What really has me curious about Girls Season 4, though, is the possible connection between Jessa and Adam. After their fight in the Season 3 finale and Hannah decision's to follow her dreams by moving to Iowa to pursue her MFA, it looks like Adam has mentally checked out of his relationship with Hannah, but he's all smiles in his scene with Jessa, not to mention it looked like the two of them were both getting arrested together in the last trailer for Girls Season 4.
"The heart wants what the heart wants," Jessa tells Hannah. Could what Jessa's heart want right now be Adam?
Girls Season 4 premieres on Sunday, Jan. 11, at 9 p.m. on HBO. Check out the trailer below.
Photo via YouTube