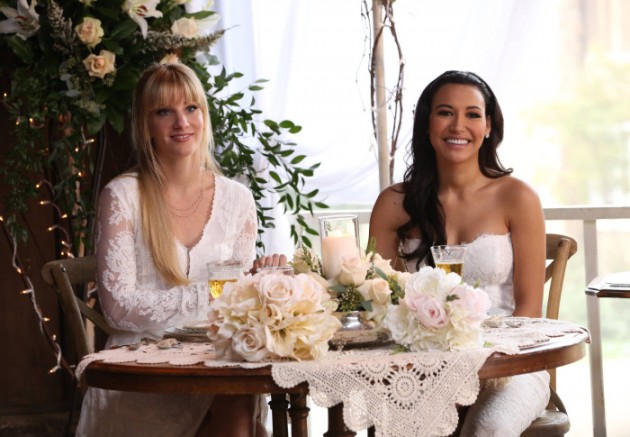 As many Glee fans already know, you are cordially invited to the wedding of Brittany Pierce and Santana Lopez this Friday night at 9 p.m. on FOX, and now we have our first sneak peek at what exactly the wedding will look like courtesy of all-new photos from tomorrow night's episode of Glee.
As you can see in the photos below, Santana and Brittany's nuptials bring together most, if not all (where is Quinn in these photos?), of the original glee club members, including Mike Chang (Harry Shum Jr.), who has so far been absent in this final season, and even some of the show's later additions, such as Sugar Motta (Vanessa Lengies), whose name was brought up only a couple of episodes ago. In addition to to the glee club reunion, though, Friday's episode, which is aptly titled "Wedding," will also feature the return of Santana's mother, Maribel (played by Gloria Estefan, making her first appearance on Glee since the show's Season 3 finale).
And while Brittany and Santana's wedding is obviously a huge event that many Glee fans are excited for, the show won't end there, as the photos from the following episode, titled "Child Star," show. Not much can be told from the pictures for "Child Star," but it looks like the glee club may be performing at a bar mitzvah for someone; perhaps it's the younger brother of Spencer (Marshall Williams), who appears to have a big role in the episode. Elsewhere, Sue and Will seem to be teaming up for some reason, but as usual, things don't look to be going too smoothly for the two frenemies.
Check out all the photos from "Wedding" and "Child Star" below, and make sure to into the final episodes of Glee on Fridays at 9 p.m. on FOX.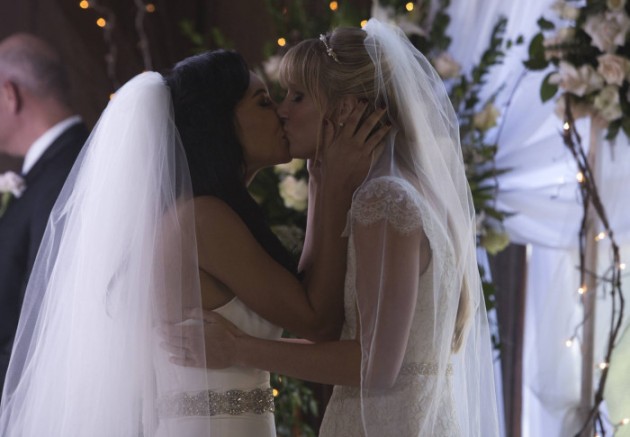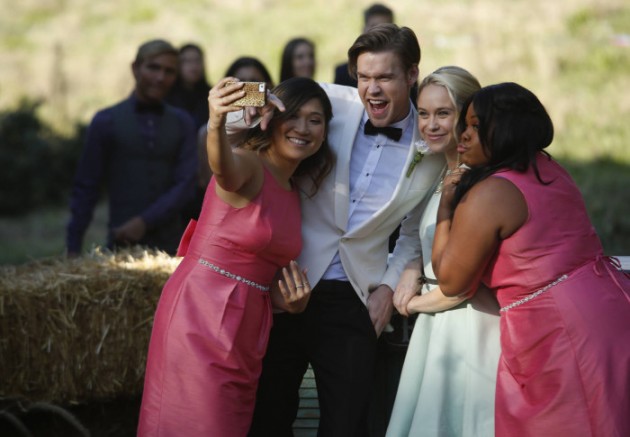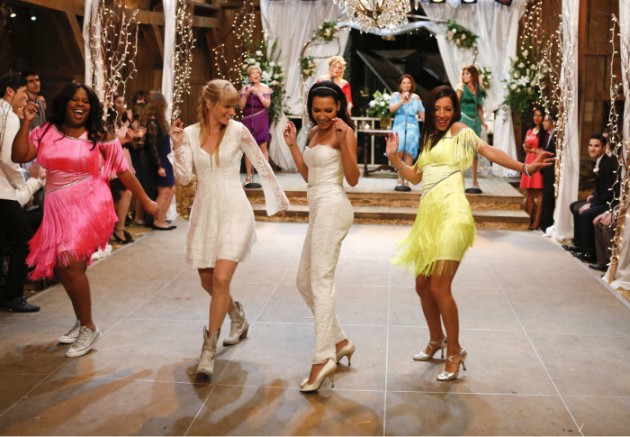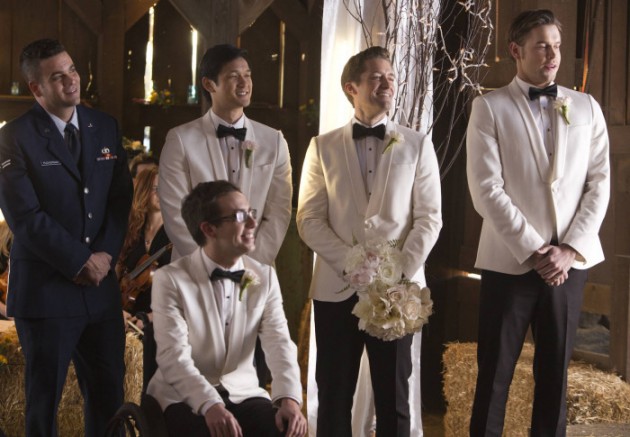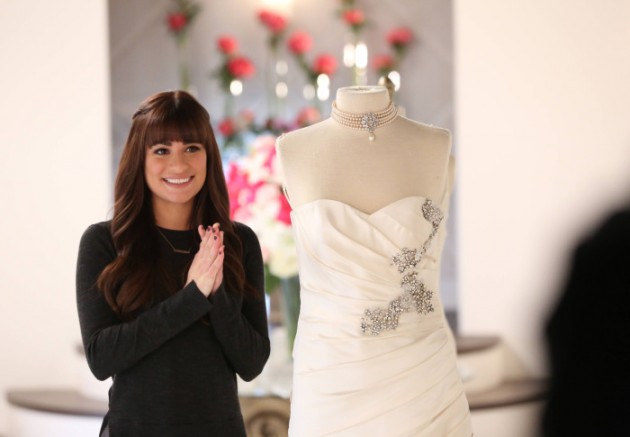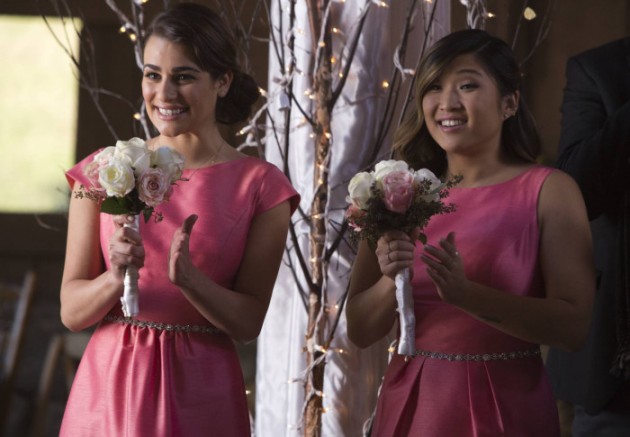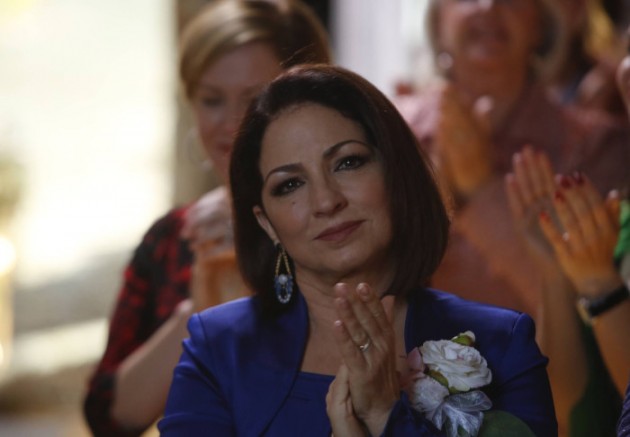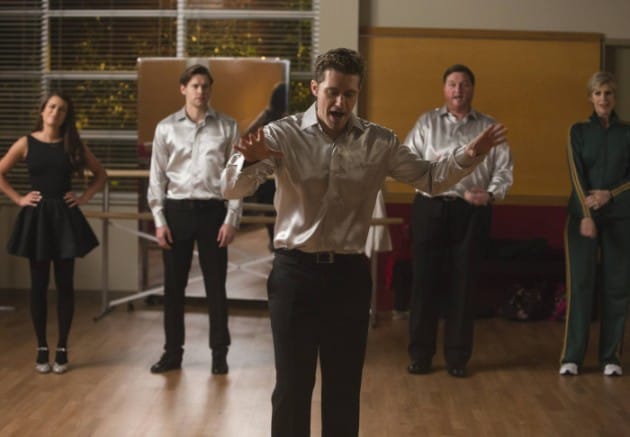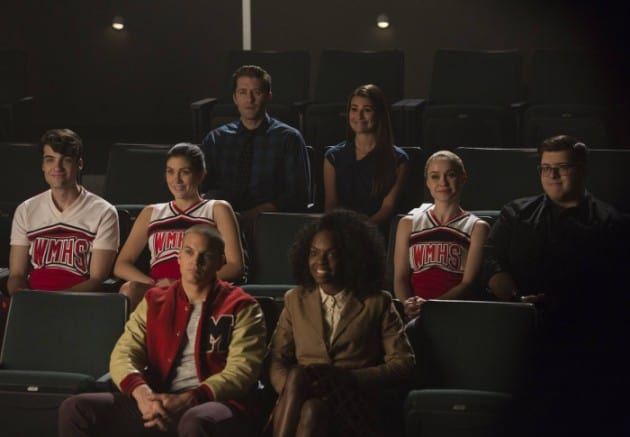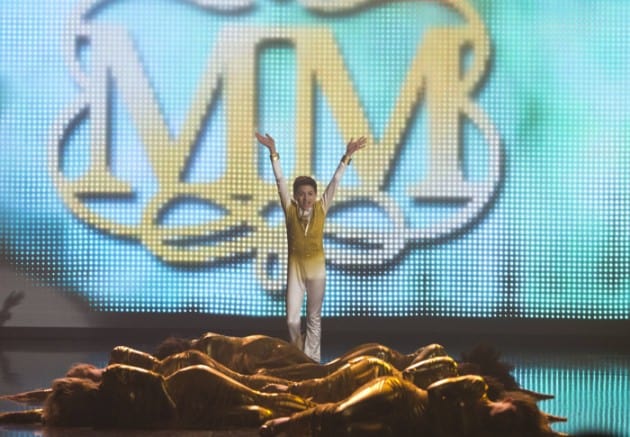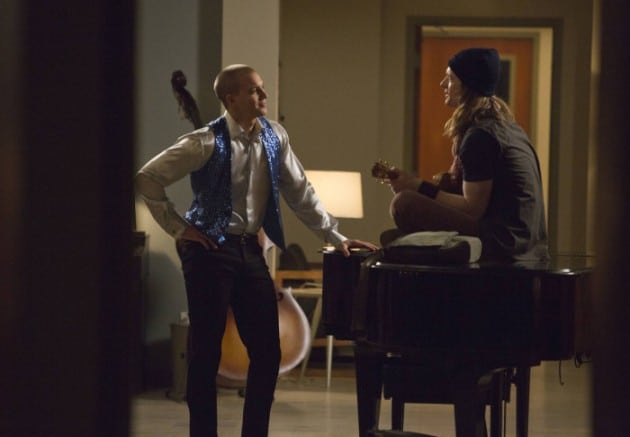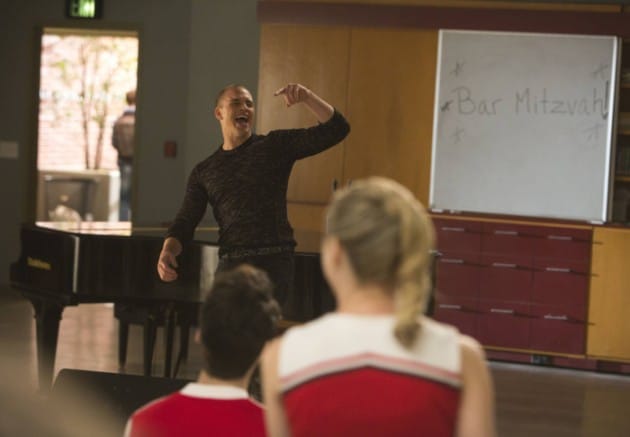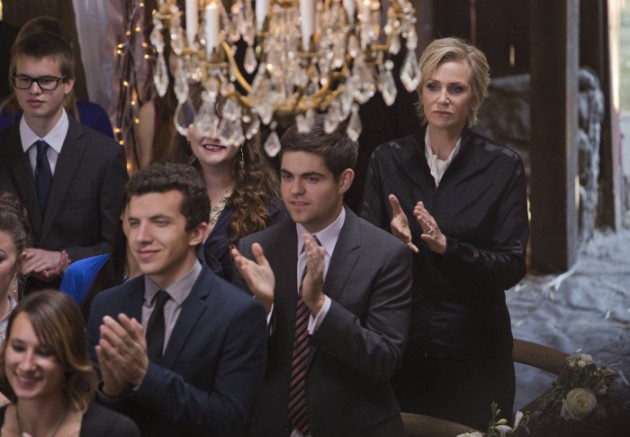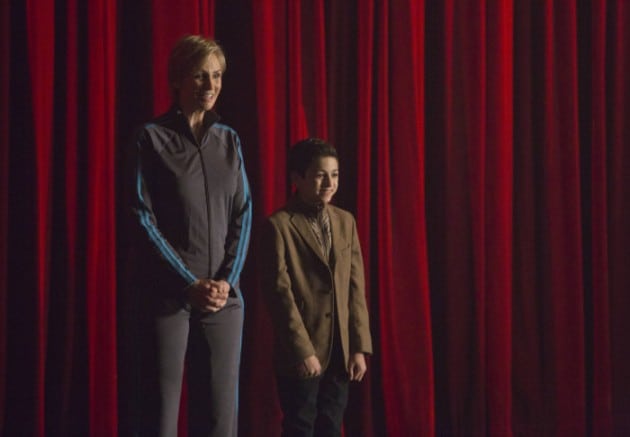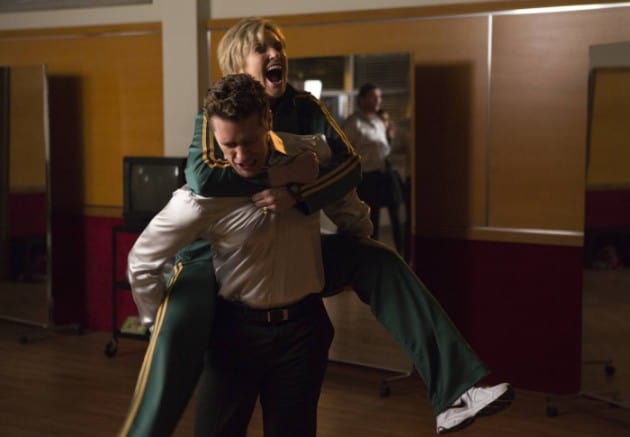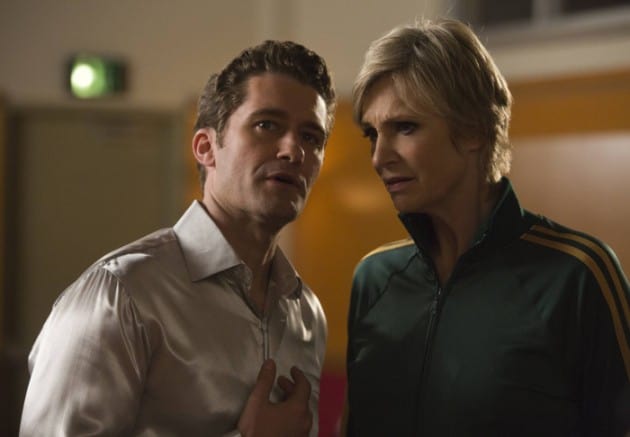 [Photos via FOX]