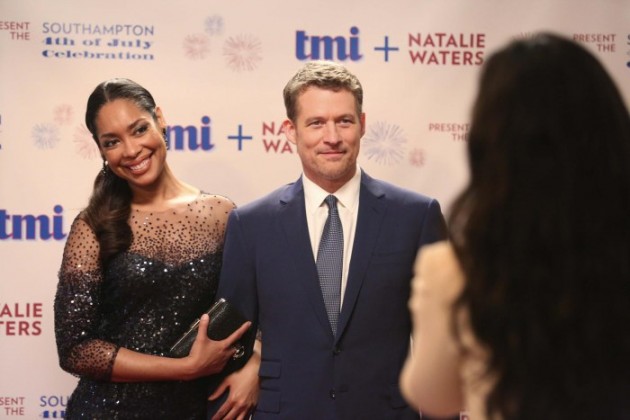 In Revenge's last new episode, which aired back in January, we were introduced to the Hamptons' newest socialite (and Victoria's newest foe), Natalie (played by Suits' Gina Torres). And although we got a sample of the two women's distaste for each other when they first met, it appears, from the looks of these photos of Natalie and David together, that things will be even more contentious between them when Revenge returns with new episodes on March 8.
As the official description for Revenge's March 8th episode, "Bait," reads, "when Margaux uses her ammunition against both Emily and Jack, their friendship takes a dramatic turn. Meanwhile, Natalie shows Victoria the true reason behind her arrival in the Hamptons." And after that true reason is revealed, Revenge's March 15th episode, "Retaliation," will then find Natalie "determined to flaunt her new fortune in Victoria's face." So how does she plan on flaunting that fortune? She "throws giant Fourth of July bash and invites David to be her date. Meanwhile, Margaux steps up her plans to take down anyone who stands in her way."
And while Victoria and Natalie's bickering and backstabbing seems to be getting worse, that's not the only drama that will be unfolding in these upcoming episode, as Margaux appears to be on a mission to take down Emily and anyone associated with her, from Jack to Nolan to Louise (as shown in one of the photos below). But will her plan come to fruition, or will she be stopped before she can do any serious damage? We'll have to wait and see.
Check out all the new photos from both "Bait" and "Retaliation" below, and make sure to tune in when Revenge returns on Sunday, March 8, at 10 p.m. on ABC.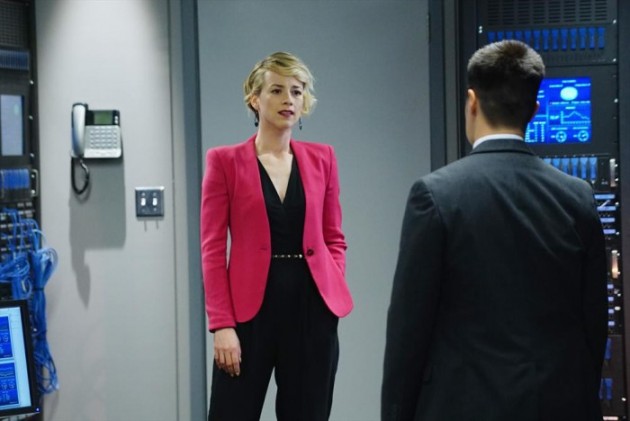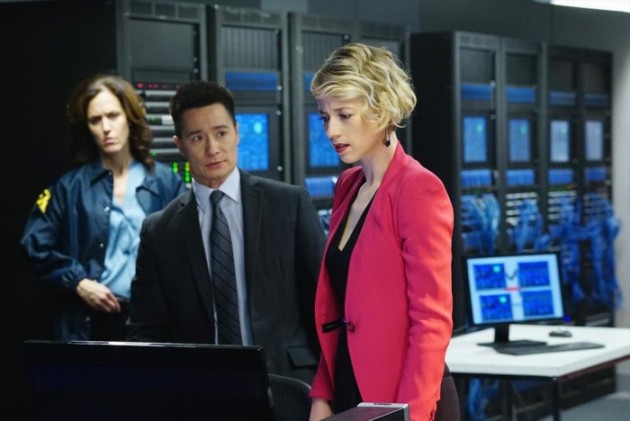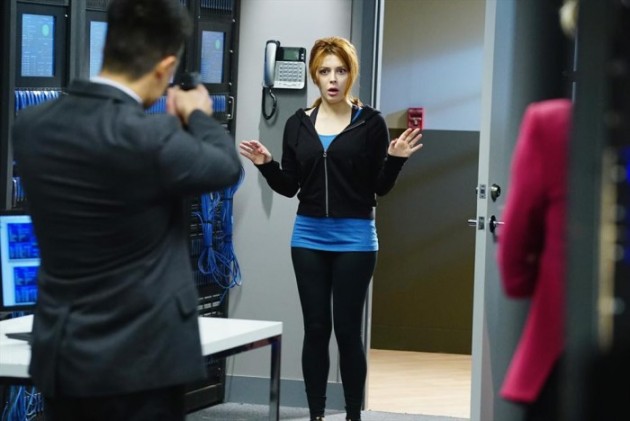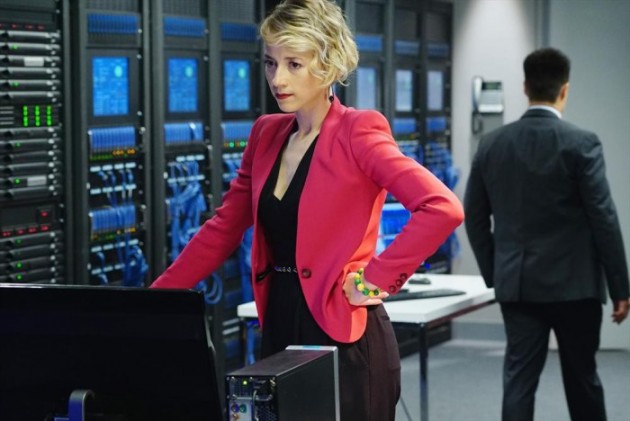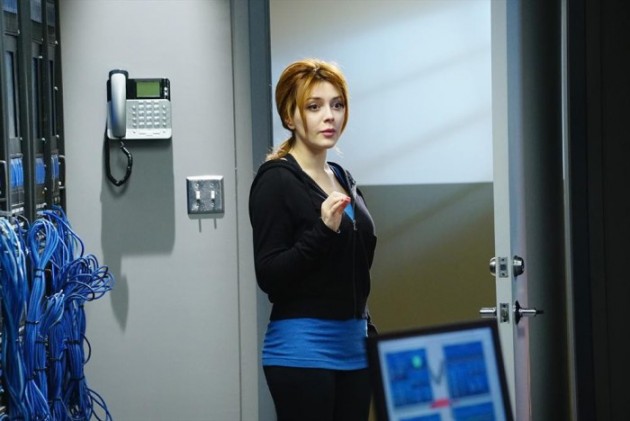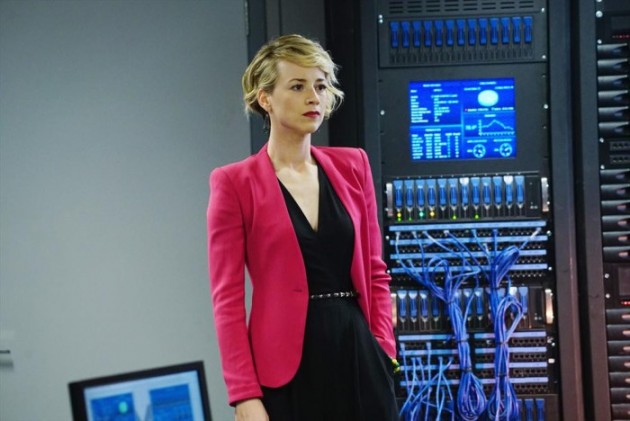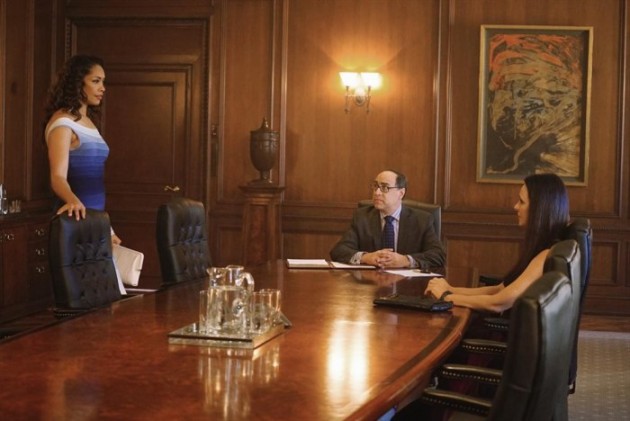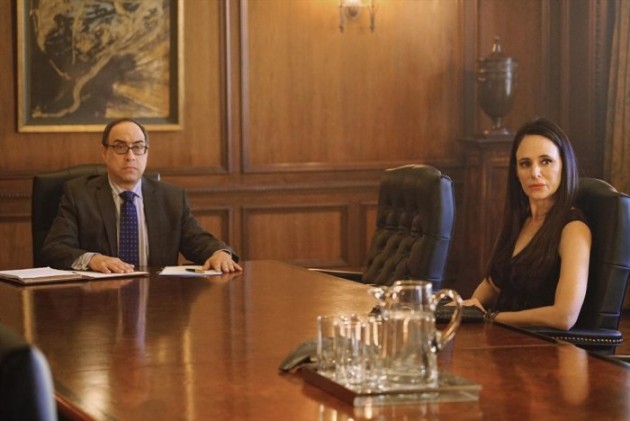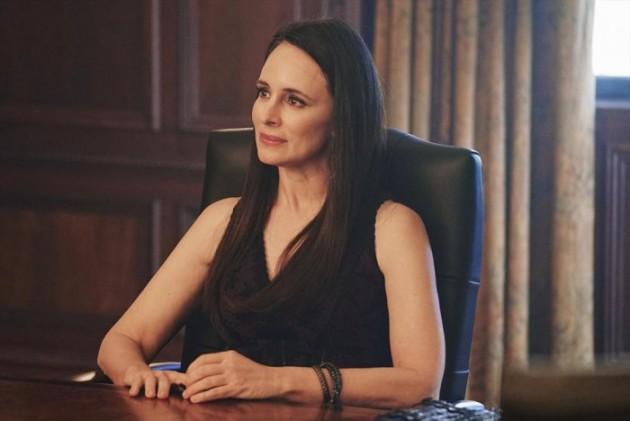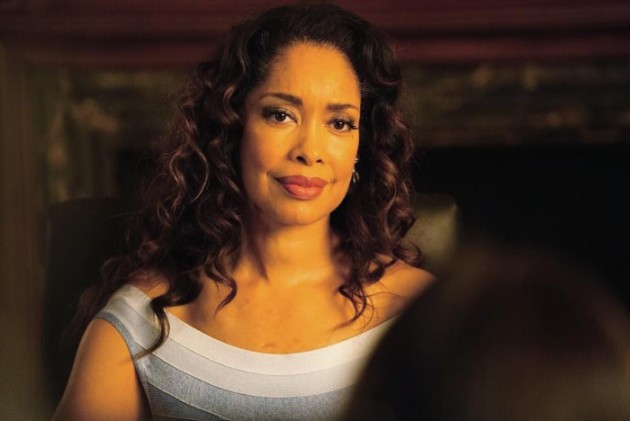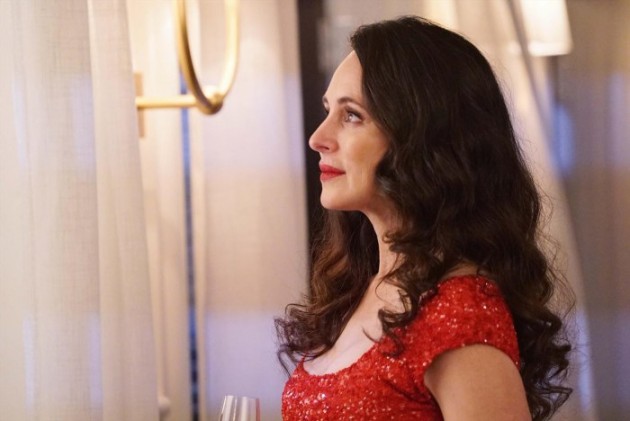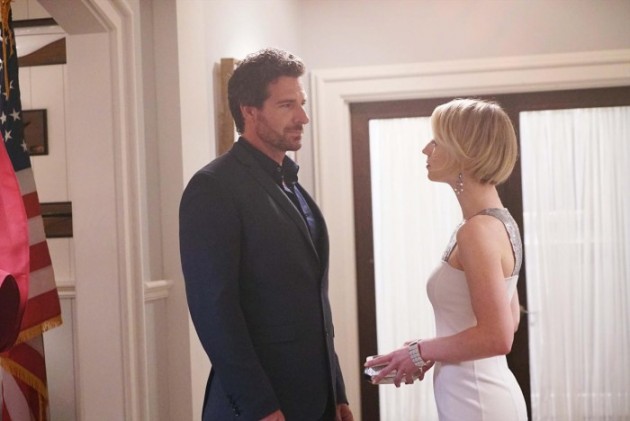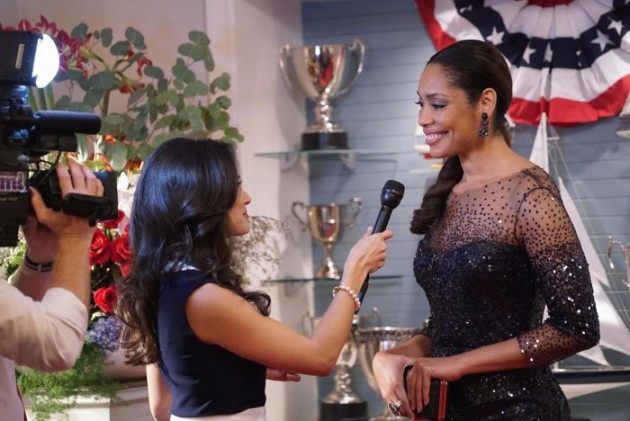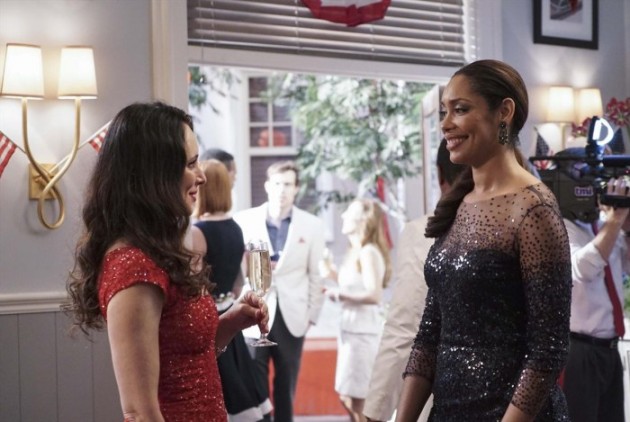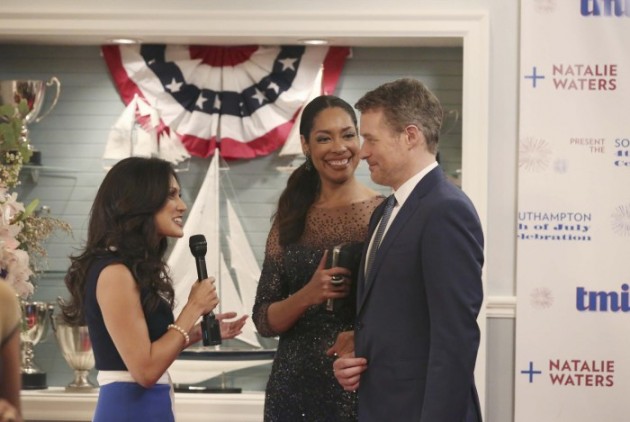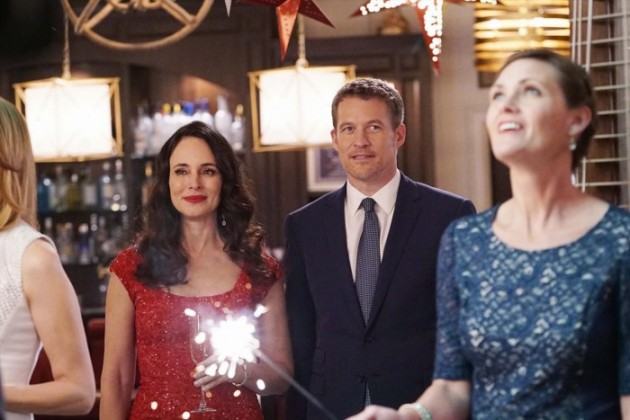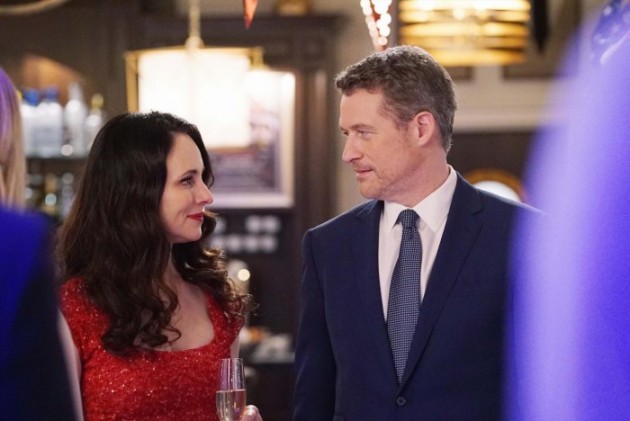 [Photos via ABC]