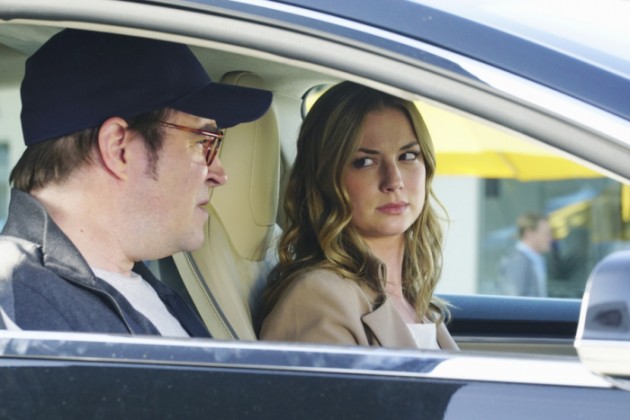 While last night's flashback-heavy episode of Revenge certainly had a lot of callbacks to the past, it won't be the only hour of the series to do as the show begins to finish its fourth (and quite possibly final) season. As shown in these all-new photos from Revenge's April 26 episode, Mason Treadwell (Roger Bart) returns to the Hamptons to seek out Emily (or maybe I should just call her Amanda now after last night's episode?). However, the big question that these photos pose is what exactly Mason wants from her; is he back to hurt or help Emily?
Since there was an unseen individual circling Emily's photo in the final moments of last night's Revenge (and also because Mason's return will be Episode 21 of Revenge's fourth season, coming right after the "craziest whopper" of a moment that happens in Episode 20), something tells me that Mason is back in the Hamptons for more than just Emily's help with a new book. However, ABC's official description for the episode, which is titled "Aftermath," provides no real evidence to support that theory, simply stating, "As Emily sifts through the wreckage of her life, even her closest friends worry she has finally gone too far." (Although perhaps her going "too far" relates to the crazy moment that occurs in Episode 20.)
Elsewhere in these new Revenge photos, while Emily is working with Mason, Jack gets to enjoy some nice, relaxing time with Carl and his mom, Stevie (Gail O'Grady), but even that appears fleeting, judging by the looks on their faces in the last photo. Could what's going on with Mason and Emily be the reason that both Jack and Stevie look so troubled, or is it something else that is worrying them?
Check out the new photos below, and make sure to tune in for the final four episodes of Revenge Season 4 on Sundays at 10 p.m. on ABC.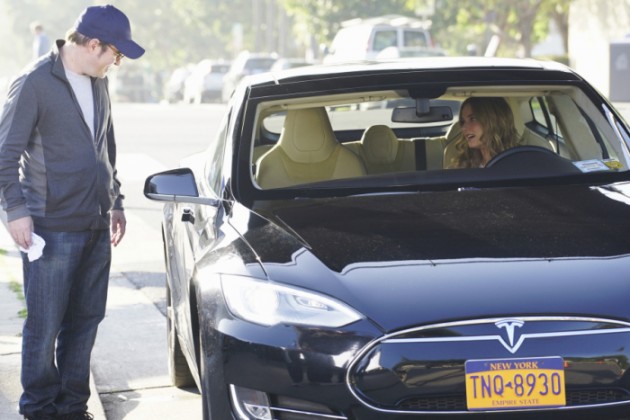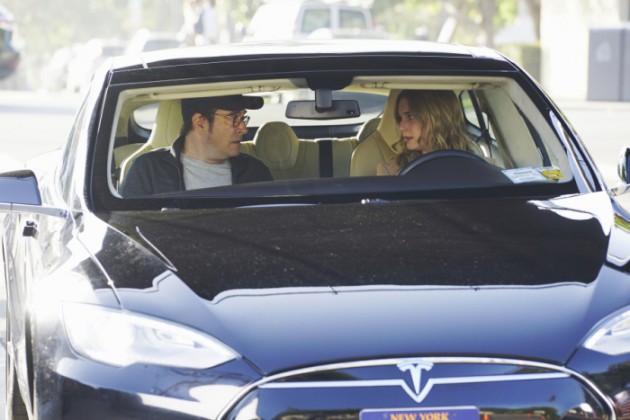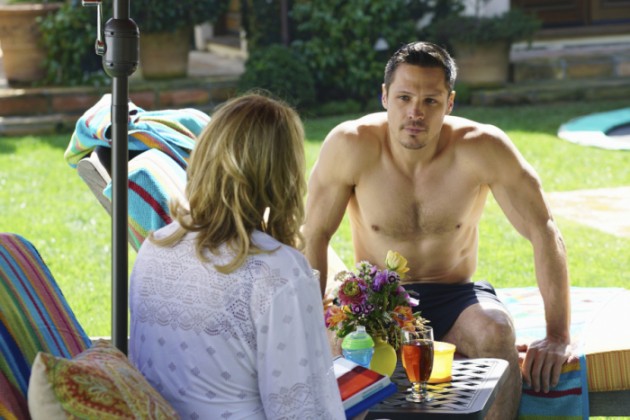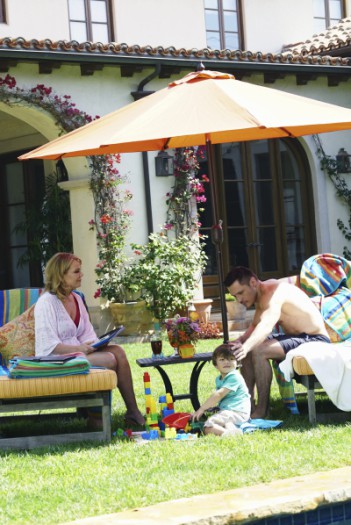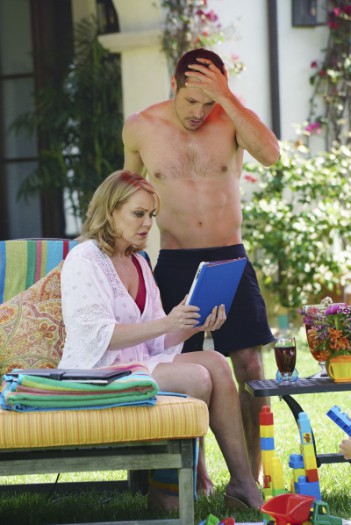 [Photos via ABC]