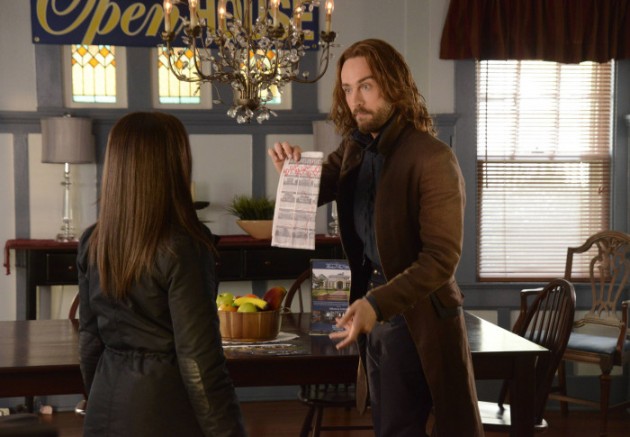 Many things have changed during the second season of FOX's Sleepy Hollow. We were introduced to Hawley (Matt Barr), the Cranes began to have some marital problems now that Katrina (Katia Winter) is no longer stuck in purgatory, and Irving (Orlando Jones) has died and now seemingly come back from the dead.
However, one of the few things that has remained the same about the series is the cabin in which Ichabod (Tom Minson) lives in, but now, by the look of these new photos from Sleepy Hollow's Feb. 2nd episode, "Spellcaster," even that may change, as Ichabod and Abbie (Nicole Beharie) find themselves at an Open House (as seen in the photo above). Is there something supernatural going on here, or is Ichabod just looking for a newer, nicer place to reside in now that he and Katrina have begun to work things out?
We'll have to wait a couple of weeks for the episode to find out what exactly is going on, but one thing we do know for sure about "Spellcaster" is that it will involve Ichabod and Abbie searching for a "dangerous book of spells." May this spellbook have something to do with Katrina's 17th century Puritan grandmother from Salem, who looks an awful lot like Katrina herself (probably due to the fact that Katia Winter is playing both roles)? As one of the photos below tells us, we're guaranteed to get some Salem flashbacks in this episode, so it appears that Katrina's ancestors will have some role to play in this storyline.
Check out more photos from "Spellcaster" below, and make sure to tune into Sleepy Hollow on Mondays at 9 p.m. on FOX.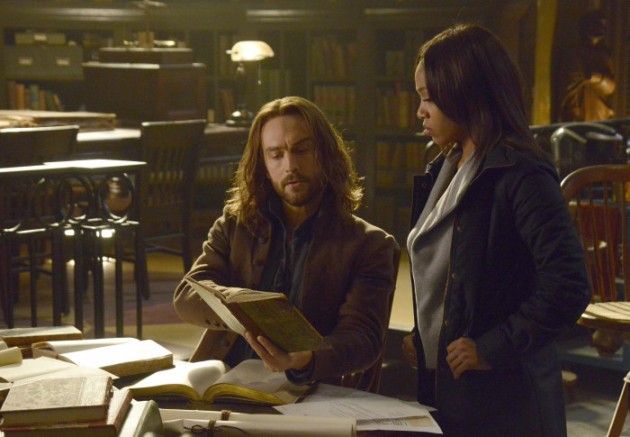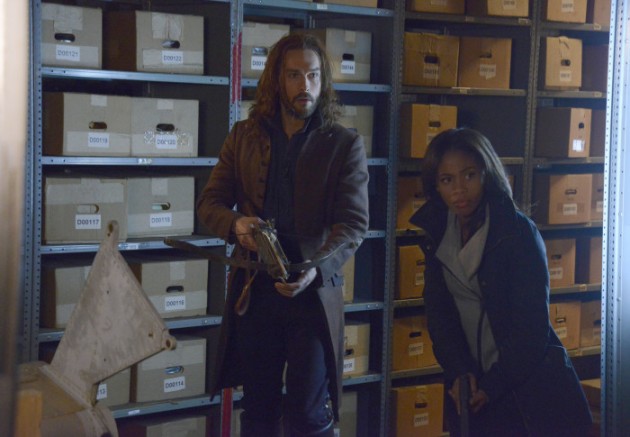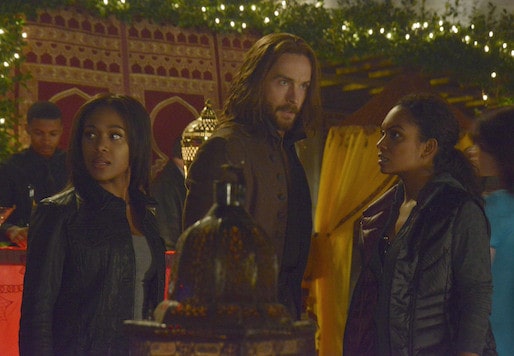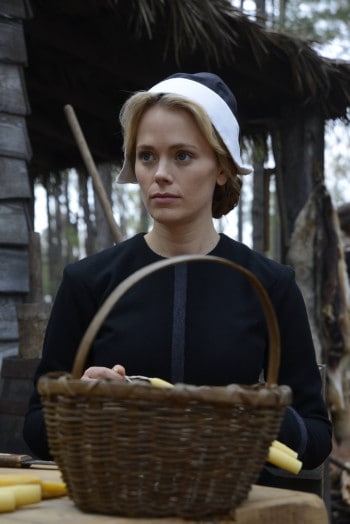 [Photos by Brownie Harris/FOX]