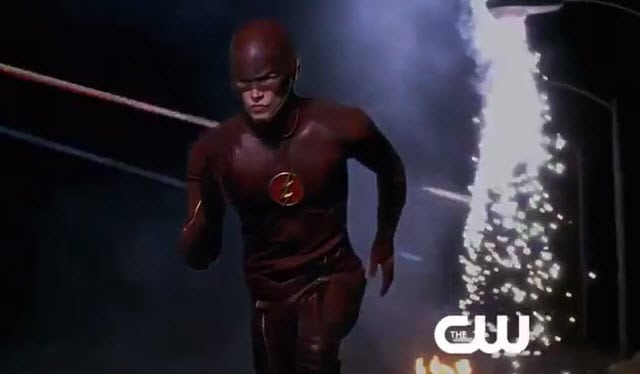 The CW has just come out with a new TV spot for The Flash, one that introduces us to Barry Allen in 30 seconds or less. The Flash had a big presence at SDCC, and is one of The CW's biggest hopes for a new hit this fall. The show has been spun out of the very successful Arrow, with Allen having a few-episode arc that ends with him being struck by lightning and coated with chemicals. He wakes up as the fastest man alive, and that's how we see him in this trailer.
One pressing issue that keeps coming up when thinking about the Flash is whether or not the show will be able to convincingly render his speed effects. Smallville, based on a young Superman, sometimes struggled with low budget animation, specifically when it came to super speed. Arrow is a show that's been almost entirely devoid of superpowers for its entire run so far, though that changed at the end of season two with super-strength monsters and of course, Allen himself.
But from the footage we can see here, it seems like the special effects are going to be on point. The Flash looks great both in costume, and as a red and gold blur, how most people will usually see him. I hope that The Flash has enough memorable characters to draw on to support the spin-off, but with routine crossovers with Arrow, they should make for a pretty great team. It's only thirty seconds, but the spot below does give me hope for the show this fall, and I can't wait to see the pilot in its entirety.
What are you still concerned about regarding The Flash? Or does everyone look good to go for you?