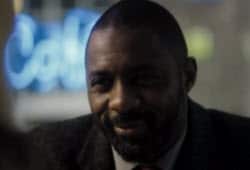 Luther is once again returning to airwaves, and now we finally have our first real look at season three. The enigmatic detective played by Idris Elba is currently one of TV's biggest badasses, and shows no sign of relenting based on the footage we find in the trailer below.
There's little that tells us exactly what the grand plotline of the season will be, other than Luther get very angry at bad guys, threatening them with bodily harm, and then inflicting promised bodily harm. But really, is there anything wrong with that?
I thought that Luther started out very strong in Series 1, but by Series 2, my interest was waning a bit. The show got progressively more wonky, with Luther's cases stretching past the bounds of believably. Luther went from mildly disturbed a full blown lunatic at times, and I think they need to dial back his character just a bit.
Check out the brand new Series 3 trailer below, and see what you make of it. I think it could be redemptive, but we'll have to wait and see. Still no set date however from the BBC, even after this trailer.