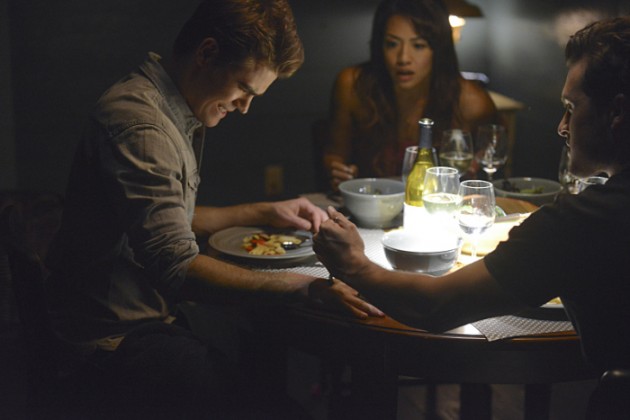 When the first photos from the season six premiere of The Vampire Diaries were released, a few of the show's central characters were missing, including, most notably, Stefan, Elena, and Jeremy. Well, now The CW has released photos for the second episode of season six of The Vampire Diaries, "Yellow Ledbetter," and while Elena and Jeremy still remain absent from the pictures, Stefan no longer is, and with him is new series regular Michael Malarkey, who plays Enzo.
From looking at these photos (all six of which you can find at the bottom of this article), it appears that not only Enzo but also Caroline will crash Stefan's getaway from Mystic Falls, which will be quite interesting considering that Stefan reportedly has a new love interest this season (who is not Caroline). However for more details on what exactly will happen in "Yellow Ledbetter," read The CW's full synopsis below.
A LONG WAY HOME — Knowing she needs to come to terms with the loss of Damon (Ian Somerhalder), Elena (Nina Dobrev) turns to Alaric (Matt Davis) to help her move on with her life. Enzo (Michael Malarkey) convinces Caroline (Candice Accola) to join him as he tracks down a lead to get Damon and Bonnie (Kat Graham) back, but Caroline is shocked when they make an unexpected detour and uncover what Stefan (Paul Wesley) has been up to. Meanwhile, Matt (Zach Roerig) worries about Jeremy (Steven R. McQueen) who is spending time with Sarah (guest star Gabrielle Walsh), a mysterious girl who has recently arrived in Mystic Falls. Elsewhere, Tripp (guest star Colin Ferguson), leader of the community protection program, makes an interesting confession to Matt about his connection to the town. Lastly, with the Other Side destroyed and gone for good, Damon and Bonnie reluctantly band together to uncover the mystery of where they are and how they are going to get back home. Pascal Verschooris directed the episode written by Julie Plec (#602). Original airdate 10/9/2014.
Season six of The Vampire Diaries kicks off next Thursday, Oct. 2, at 8 p.m. on The CW.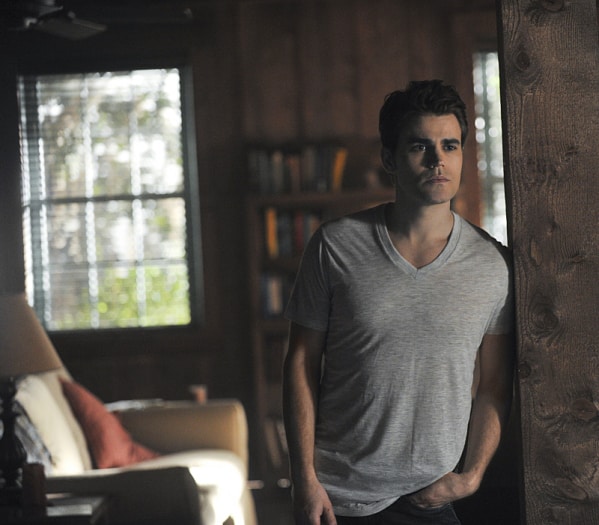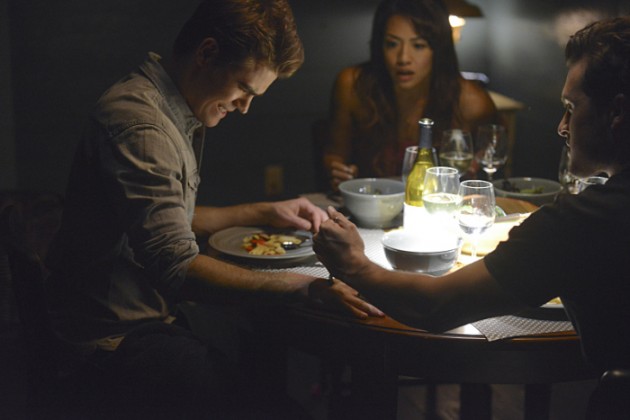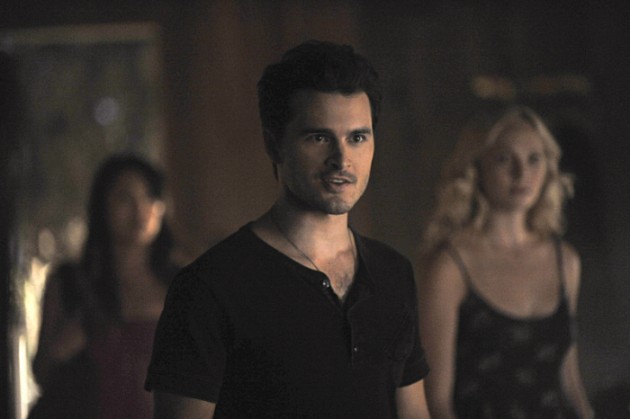 Photos via The CW