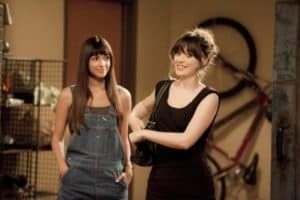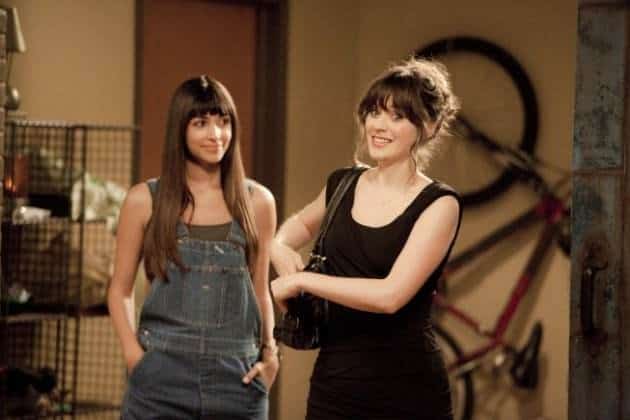 Tonight, Zooey Deschanel will bring her cuteness to a new Fox show called New Girl. I have to admit, I was slightly concerned before watching the pilot of New Girl. I find Deschanel to be adorable, but sometimes her characters can grate on my nerves. Especially if they're too adorable or manic. But New Girl actually strikes the right balance between cute, funny, crazy and heart-warming.
Deschanel plays Jess Day. In the pilot episode, she discovers that her boyfriend is cheating on her, so she breaks up with him and is forced to find a new apartment. She eventually meets three men: bartender Nick (Jake Johnson), douchey Schmidt (Max Greenfield) and the abrasive Coach (Damon Wayans, Jr., who is recast for the second episode so he can return to Happy Endings on ABC). At first, Jess spends the episode moping over her recent breakup and watching Dirty Dancing several times a day, but finally her new roommates convince her to get up off the couch, head out to a bar, and find a rebound guy. Thus begins Jess' lessens in self-discovery as she tries to navigate the dating world and teach each boy a lesson about relationships, women or how to behave at work. Jess' best friend Cece (Hannah Simone), who is a model, also makes appearances in the series.
Below are four sneak peeks and a trailer for the new series. New Girl premieres tonight at 9:00 p.m. ET on Fox.