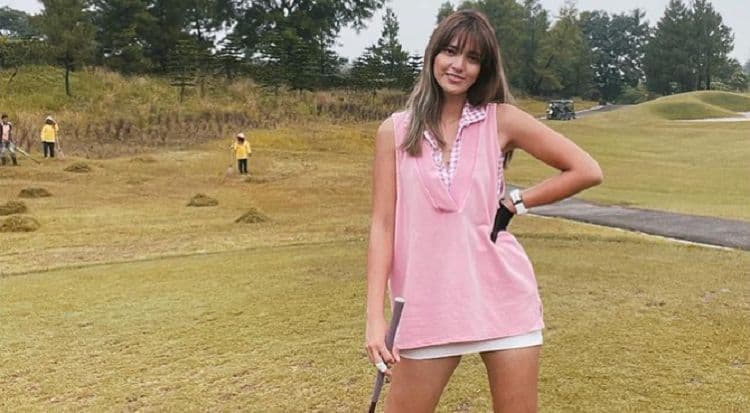 The summer of 2021 is not the best time in Nia Ramadhani's life. The Indonesian actress is currently in the press for all the wrong reasons that involve drug use, arrest, and a stint in rehab. The old saying that no press is bad press might be true, but she's not feeling confident about that at the moment. Her life has been turned upside down, and she is dealing with the ramifications of her arrest. Indonesia's drug laws are among the strictest in the world, and she's fortunate she's been sent to rehabilitation alongside her husband rather than prison. In light of her recent press, many of her fans are curious to know more about her life and how it might have led her to this place.
1. She is a 90s Girl
When Nia Ramadhani was born, it was at the beginning of one of the best decades. She was born on April 10, 1990, in Jakarta, Indonesia. She was not born Nia Ramadhani, though; that is her stage name. She was born Prianti Nur Ramadhani. She also changed her name to Ramadhania Ardie Bakrie in 2010 following her wedding.
2. She's Been in the Business More than Half her Life
Nia was 15 when she got her start in the acting industry. She was given a lead role in a project, and her career took off. She spent the next few years working regularly as a model, an actress, and a presenter. By the time she was only two years into her career, she'd already had starring roles in more than 10 projects.
3. She is a Soap Star
One thing she is well-known for in Indonesia is the time she spent working on the soaps. She'd starred in ten soap operas by the time she was two years into her career as an actress. Her fans adored her, and her work was good. She captured the attention of her audience, and she kept it.
4. Her Mother Didn't Love Her Horror Movie Debut
By the time 2008 rolled around, Nia was 18 and an official legal adult. She was able to take a little more control over the roles she was taking, and she took a role in a horror film called, "Hantu Jembatan Ancol," in which she had to wear a bikini. Her mother did not enjoy seeing her daughter in such a small piece of clothing, but Nia points out that being in a swimming pool in a bikini is not an unreasonable place to wear a bikini.
5. She Married Her Husband in 2010
When she was five years into her career, she married her husband. His name is Anindra Ardiansyah Bakrie. His parents are famous in Indonesia. His father, particularly. He is a politician and business owner by the name of Aburizal Bakrie. We remain unclear how long they dated before they got married.
6. She's Retired
She doesn't talk about it, but she quickly retired from making movies and starring in the soaps when she married her husband. We can only speculate, but many might assume her reason for leaving behind show business is to be a wife and a mother to her three children. She and her husband have one daughter and two little boys, and there are many families who feel that having and raising children with a present mother is the most important thing a family can do. This is only speculation, but it's the most common when children are welcomed into the world.
7. She Was Arrested in July 2021
She and her husband were both arrested in the summer of 2021 after they were apprehended in Jakarta with drugs on them. It was reported that the couple had crystal meth on them and that they also had a bong on them. Both reportedly tested positive for meth at the time of their arrests.
8. She's Apologized to the Public
After her arrest, she quickly held a press conference in which the young wife and mother tearfully apologized to her friends, family, and her fans. She made it clear the example she set was not a good one. The couple is going through mandatory drug rehab as per the charges imposed following their arrest.
9. She's No Stranger to the Spotlight
She spent her late teen years working publicly as a famous actress, then she spent the next 11 years of her life raising her kids and being married to the son of a wealthy politician. She's one of Indonesia's most famous socialites, and she is frequently in the press, followed by the press, and hounded by the press. She is no stranger to the spotlight, but this arrest is far worse than the typical photos and stories printed about her.
10. Her Children Did Not See her Arrest
When she was apprehended, the police reported her kids were home. Thankfully, because of the size of their home, the children did not have to see their mother taken away by the police. It's our sincere hope that this young mother and her husband are able to get the help they need in rehab so that they can go home to their kids and continue raising a healthy, happy family.