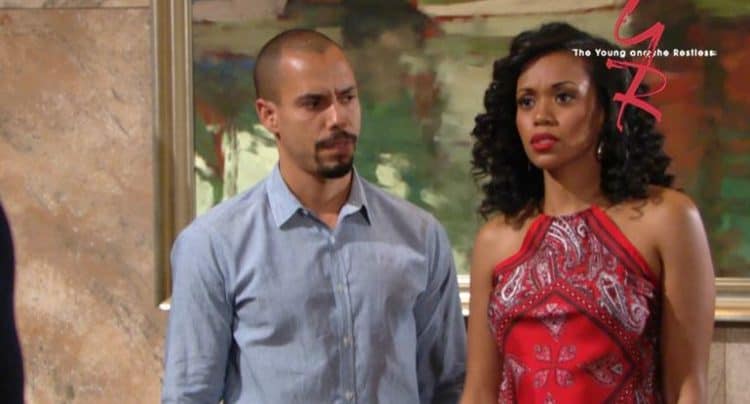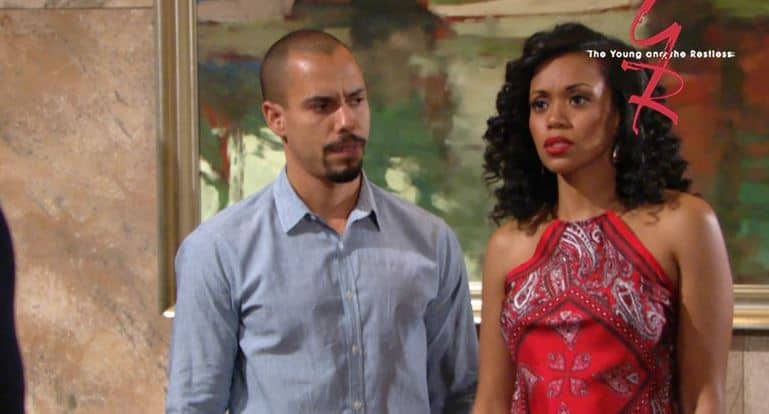 Young and the Restless fans are not amused by all the trouble that Billy has managed to get into. He's not someone who makes the best decisions, though we do regularly get the feeling he would like to grow up a bit and perhaps make better life choices. He doesn't — and that's blatantly obvious. The fact that he has allowed Summer to come into his life like this is something we cannot get over. He's making so many mistakes, and we watched as he lied, went out of his way, and put himself in danger by lying to cover for her yesterday. And he will not get away with this, either. We know it won't be all that much longer before Phyllis catches on, and he should only hope that her situation with Nikki and Sharon and what they saw overshadows what she is going to feel when she finds out what he is up to with her own daughter.
And we watched when Jack made a promise to Cane. We can't tell how he feels about it, but we know that he will go out of his way to continue to make Jack miserable no matter what Jack does. Jack is not someone Cane is overly excited about dealing with at this point, and he will not allow this situation to become a problem for him. He's going to have to deal with this the best he can, but we also think that it will turn into a bigger mess than he imagined. Ashley is also moving on with her risky decision to change her career path, with Neil, and with everyone else in her life at the moment. This is going to be a very interesting transition for her, and we think her departure will be one with a bang.
What's Happening on the Young and the Restless
The final ruling is almost here. Who do you think will get custody of Christian? #YR

— Young and Restless (@YandR_CBS) July 10, 2018
Fans are still upset that Victor is going out of his way to make sure that his own son is miserable after lying to him all these years, and the final verdict is almost here. The show wants to know who you think is going to get custody of sweet little Christian. Is it going to be Nick and Sharon, or Victor? We don't know, but the show wants you to go to their Twitter page and get your vote on. They want to know who is right, and who is not going to believe what happens next.
What's Next on the Young and the Restless
Ashley makes a risky decision today on #YR. pic.twitter.com/5Eor1d6CDs

— Young and Restless (@YandR_CBS) July 10, 2018
Things are just never going to work out for Hilary since her actress is leaving the show, but her character doesn't know that. Hilary is looking to help Phyllis right now, and she's using this as a means to an end for her. She's — so far — not showing any malicious intent, but we can't shake the feeling that the new and improved Hilary is just a cover for the sneaky, sharky, awful Hilary that is right there under the surface in some way. She's someone who goes out of her own way to make sure people are just as unhappy as possible, and we all know that she has to focus on her own life if she ever hopes to make things work. And we also think that Phyllis might want to focus a little less on things like this, and a little more on Billy before he loses it.
Sharon and Nick are also looking forward. They will do anything to focus on their impending marriage, on getting Christian back in their family, and it seems that she is willing to ignore what she and Nikki saw in hopes that it's all a bad dream and that it will go away as fast as it all came across. She just can't seem to let the past go, but she and Nick are certainly going to try and do just that so they can focus on the future rather than what is behind them. Though JT is not all that behind them.
Stay tuned for more Young and the Restless and be sure to check out TVOvermind daily for the latest Young and the Restless spoilers, news, and updates.