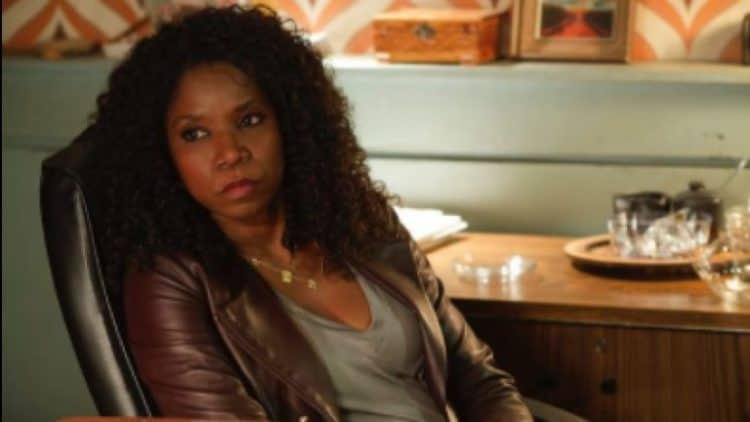 Nicki Micheaux has been on our TV screens for nearly 25 years. The talented actress made her on screen debut in a 1996 TV  movie called The Cold Equations. Over the years, she has earned more prominent roles in TV shows and films. While there's no doubt that she can do it all, she has been in a lot of law enforcement/legal dramas and she never has any problem keeping audiences engaged. Many people will know her best from playing Jennifer Sutton in the series Lincoln Heights. She also gained lots of recognition for her role in shows like Good Trouble, In The Dark, and Animal Kingdom. 2021 has also gotten off to a strong start for her with an appearance in NCIS: Los Angeles. Keep reading for 10 things you didn't know about Nicki Micheaux.
1. She Is A Detroit Native
The city of Detroit has a rich history and it has been home to several important people and things within the entertainment industry, and Nicki is one of them. There isn't any information about her upbringing online, but we do know that she is originally from Detroit. These days, however, she lives in the Los Angeles area.
2. She Started A Media Company
Being an actress is what has gotten Nicki on the map, but it isn't the only side of the business she's interested in. In 2005, she started a media company called Micheaux Pictures where she is the producer and director. According to her LinkedIn profile, Micheaux Pictures is focused on creating "provocative content by and featuring women and people of color."
3. She Studied Political Science
Nicki's journey to becoming an actor is a little unclear, but what is clear is that she didn't take the traditional acting path. She attended the University of Colorado at Bolder where she majored in political science in government. It's unclear whether or not she earned her degree.
4. She Is A Mother
Finding the balance between having a successful career and being an active parent isn't easy, but Nicki has always managed to make it work. She has two children with her ex-husband. Nicki has worked hard to protect her children's privacy. Her ex-husband's identity has also never been revealed. During an interview in 2009, Nicki shared that he is a comic book creator. It appears that Nicki and her ex-husband divorced some time around 2011.
5. She Loves Sports
Even though her schedule doesn't leave her with a lot of extra time, she does like to stay active as much as she can. When she isn't busy with work, she enjoys playing sports and doing other activities with her children. We weren't able to find any information to suggest that she was ever a competitive athlete.
6. She Enjoys Cooking
There are lots of people who dread having to come home and cook after a long day, but for others, being in the kitchen is a therapeutic experience. Nicki is part of the second group. In an interview with Chilled Magazine Nicki said, "I love to cook. I cook very simple food. I like to let the flavor of the ingredients stand out—also it's better for staying fit."
7. She Doesn't Shy Away From Darker Roles
There are plenty of actors who try to avoid playing characters who could be perceived as 'bad' or 'evil' but Nicki isn't one of those people. She is always drawn to characters who really show their human side, and often times that side includes things that are less than pleasant.
8. She Is Been In Commercials
TV and film roles are what most people will recognize Nicki from, but she's also done some commercials over the years. Through her work in commercials, she has gotten to work with some major international brands including McDonalds, Wells Fargo, and Vaseline.
9. She Does Speaking Engagements
Nicki is the type of performer who truly does it all. She loves to entertain, but she also likes to use her platform to inspire and educate. Her LinkedIn profile mentions that she is available for speaking arrangements, but unfortunately her website appears to be down at the moment.
10. She Is Always Down For An Adventure
To some extent, you have to be an adventurous person to embark on a career in the entertainment world. With that being said, Nicki is always willing to try something new and she isn't someone who backs down from a challenge. From traveling to new destinations to exploring her current surroundings, Nicki loves a good adventure. This aspect of her personality has probably come in very handy during her career.