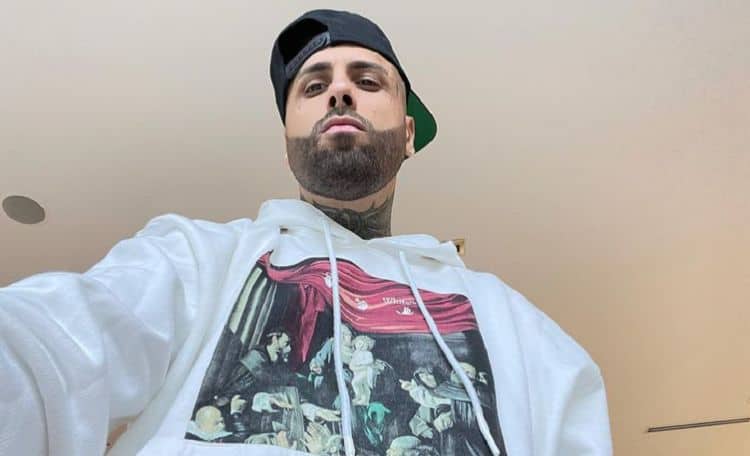 Many know him as Nicky Jam, but he was born Nick Rivera Caminero. He uses the name Nicky Jam professionally as an artist, and that is how his fans know him. He's well-known in the music industry in the raggaeton and Latin circles, and his talent is extensive. He's been in the music industry since 1994, and he is showing no signs of slowing down as he continues to pursue his dream of making music that speaks to his fans. It's time to learn more about the talented musician.
1. He's Almost 40
Nicky Jam was born on March 17, 1981. He celebrated his last birthday in his 30s the week the global shutdown occurred, and that probably means he didn't get to celebrate at all. His fortieth birthday is approaching quickly as the new year is here, and he might wonder how to celebrate his milestone birthday now.
2. He's From Massachusetts
Many people mistakenly believe that he is from Puerto Rico, but he was not born there or raised there for many years of his life. Nicky Jam was born in Massachusetts. He was born in Lawrence, to be precise. His father is Puerto Rican, however, and his mother Dominican.
3. He Grew Up in Puerto Rico
While he was born in New England, he did spend a great deal of his most formative years in Puerto Rico. His family made the decision to move to the island when he was only 10. This means most of his childhood memories probably come from his time living on the island while his memories of growing up in the Northeast are probably dim.
4. He's Been Recording for Many Years
At the age of only 14, he began recording music. At this age, many kids are only just starting their high school careers, most don't have a clue what they want to do with their lives, and many still believe they have time to focus on being a kid. There's nothing wrong with focusing on being a kid at this age, but Nicky Jam wasn't focused on that. He was making music.
5. He Worked with Daddy Yankee
Being able to work with some of the biggest names in the music industry is a dream most artists have, and Nicky Jam was able to make that happen. He grew famous because he was essentially discovered by Daddy Yankee. The two formed their own duo – Los Cangris – and they made music together beginning in the 90s and going all the way to 2004 before they split. Their split was not an amicable one.
6. His Love Life is Complicated
It's not entirely easy to follow his personal life, but it's something many try to do. He did not get married until 2017 despite the fact that he was already the father of four kids. The woman he married was Angelica Cruz, and they'd only dated two years when they wed. They were divorced less than a year-and-a-half later. He's currently engaged to Cydney Moreau – he proposed on Valentine's Day – after meeting her on the set of a music video. He calls their first encounter love at first sight.
7. He's the Father of Four
It was mentioned above that his love life is complicated, and that's because he married a woman he'd been with for two years and she is not the mother of any of his four kids. He first became a father in 2002 – to two kids. He had two little girls born the same year, though neither have the same mother. No one knows much about either of the girls' mothers. He had a son in 2005 with a third woman, and another daughter in 2012 with a fourth woman.
8. He Went Through Hard Times
Like so many people who become addicted to drugs and other substances, he went through a period of exceptional difficulty. Now that he is the star of his own Netflix series about his life, he's opened up about much of his life. He became addicted to drugs and alcohol, he gained weight, he suffered from depression, and he struggled hardcore for many years. This is part of the reason his relationship with Daddy Yankee went south. He claims he was too young and didn't know how to conduct himself.
9. His Two Oldest Daughters are Close
While Ari and Alyssa might only be half-sisters, they are only a few months apart in age. They've spent a great deal of their lives growing up together, and they are very close. They prefer to keep their mothers and their own lives as private as possible, but it appears they are also close to their father and to one another.
10. Fans Are Loving His Netflix Series
When "Nicky Jam: El Ganador," aired, fans were exceptionally excited to see the singer and his life play out before them. It's been a look back at his childhood, his life, and the way he's grown up, and it's been eye-opening for so many of his fans who thought he just made it overnight.