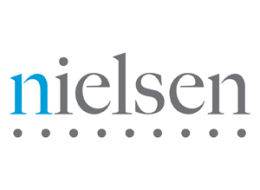 It seems that Nielsen has been listening to the masses (fans, networks, and advertisers) on coming up with a better way to measure ratings…
According to Variety, Nielsen will add online viewings of a TV show to the overall total of that show's live ratings starting this fall. This move was done after continuous pressure from various levels of TV making/viewing (from the viewer to the network) to find a way to utilize the 21st century's new tools on viewing television programming outside of the TV set. Earlier attempts at measuring DVR ratings, which is called Live +7 data, was a step forward in accepting the growing fact that nowadays TV viewers love being in control of when they watch their shows, instead of missing an episode and being out the loop at the water cooler the next morning.
The program, which will be called "Extended Screen", will launch in September, but will be just considered as evaluation data until February, when it will go live.
Sounds great, right? Not so fast…
With Nielsen, there is always a catch. But with this venture, there a quite a few. Let's list them shall we?
1) As of now, Hulu nor network sites (FOX, ABC, The CW, etc) will included in the recorded online data.
2) There will be the same amount of commercials as we see on TV, compared to the 10-15 second breaks that are in between streaming videos of episodes as of now.
3) Only two types of on-demand online viewing will be counted. The first being a Time Warner Cable test project called "TV Everywhere" service, which is still in testing mode. The other is Fancast Xfinity, which debuted in December of last year and can only be accessed through a Comcast Cable subscription and a password with said subscription.
Sorry, but to me this is just… ludicrous.
Nielsen shoots, but never hits the basket. In fact, the ball sails out of the court and into an audience member's head, which is the same feeling as having one of your favorite shows cancelled, because of "lack of ratings". But that's my view of the situation…
What's yours?
Source: Variety