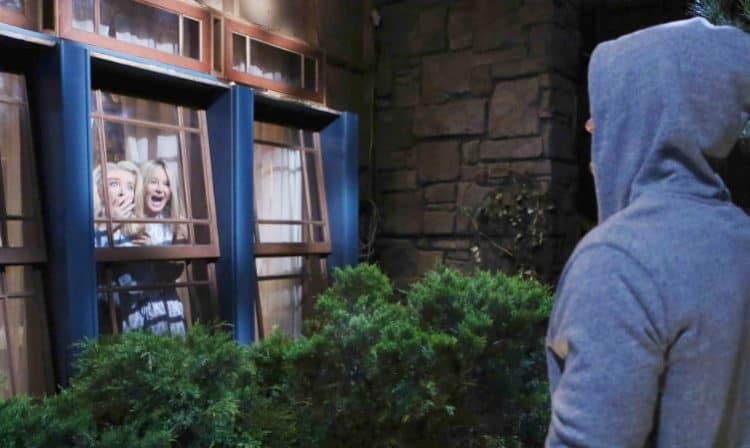 Young and the Restless fans aren't exactly shocked by anything that went down last week, but we need to recap for you regardless. We know that Summer has caused some serious problems since showing up, and we are not stalking about the season itself. She's made a mess of Billy's life, and he can't seem to get out from under it at the moment. He's going to suffer more than we can imagine, but for now he's working on getting things under control. He's failing, as we've seen, but he's at least giving himself the courtesy of pretending he cares that things are going to go well for him and the people he knows. There's no much else we can say about that, but we do know that there is a lot he has to get together. And on top of that, he has more to worry about with Phyllis and Sharon working together, and with all that's going on with JT.
Nikki and Sharon are about to tell the others what happened to them. They've been scared to death, and it's not good news for this group. JT has been seen around town, and that can't be good considering they are pretty much certain that they killed him and buried his body so no one could find it. But the fact that they see him themselves, with their very own eyes, does not look good for anyone. And they are going to handle this poorly. We already saw them shocked and upset, but what happens next? Do they call Victoria and Phyllis? And do they kill him again? What do they do? He's not going to be very happy that they killed him and did this to him, so might he come back and try to get revenge?
What's Happening on the Young and the Restless
https://twitter.com/CBS/status/1015301005611679745?ref_src=twsrc%5Etfw
Just like its sister show, Bold and the Beautiful, the good people at the YTR decided it would be more fun than not to keep a kiss cam on hand to catch stars locking lips to make international kissing day a more fun holiday. We have to admit we didn't know it was a holiday. But we did know it was a lot of fun, and we hope you got your kisses in this weekend to celebrate. If you didn't, why not live vicariously through your friends in Genoa City as they kiss all the people?
What's Next on the Young and the Restless
High stakes, hot romance, and their biggest fear comes true this week on #YR. pic.twitter.com/AgoOAhH01t

— Young and Restless (@YandR_CBS) July 8, 2018
Nikki and Sharon are freaked out, beside themselves, and not sure what to do next. They can't believe they saw JT with their own eyes, and they don't know what to do. They have to make a decision, but what do they do? Do they call an emergency meeting of their little group and talk about it? They know they have to keep Vickie safe, but they don't know what else to do now that this has all happened and this is their reality. And they don't know what to do. But they also don't know how to handle their other situations. They have men they have to handle, and lives they need to lead, and this is not turning into a good situation.
And then there is the fact that Kyle is going to realize he is in too deep. He can't change what's happening for him, but he has to figure things out. Jack is still on a mission, Cane is going to continue to do anything he can to stop him, and Hilary is about to find out her life is not what it seems. There's upset ahead for her and for Devon, and they can't handle it when it happens. Nate is home, and we are all excited to see him settle in and get back to a normal life. It's been pretty good. Billy is still going to need to do something to get his own life back in order, and that isn't going to be easy when he has to cover for Summer, which he will find himself doing soon.
Stay tuned for more Young and the Restless and be sure to check out TVOvermind daily for the latest Young and the Restless spoilers, news, and updates.