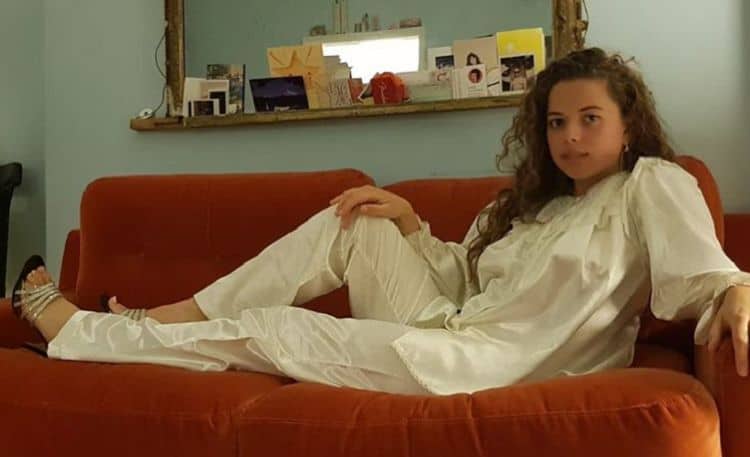 It's taking a lot of effort at times to really come up with the words to describe people that are notably famous for being in the public eye but haven't yet really found a hook to gain the popularity that makes calling them superstars worth the breath. Nilufer Yanya has been called nothing short of impressive at this point in her career and it would seem that it's deserved at this point but it would be nice to see her take a few leaping strides forward so as to be a little more prominent. Some might want to argue and say that she's done enough at this point and that her time will come, but until then it does seem that she's kind of understated in her talent and has yet to really come forth and show what she can do. It wouldn't be fair or even accurate to say that she's not talented, but the push she needs to really come forward is something that a lot of people might be waiting on.
Here are a few things about Nilufer that you might not know about.
10. She's in her early 20s at this point.
Being popular and famous in your early 20s is something that's easily impressive since it means that if you so choose you've got a lot of time left on your hands to go forward with your career and make it into something epic or possibly just take your time and let it flow as it will.
9. Nilufer hails from England.
Anyone ever notice how a lot of great musicians come from England? It's not the only place that produces great music but it's definitely one of the meccas that seems to produce the kind of talent that is worth noticing.
8. So far she's been hailed for her very quiet style when it comes to music.
Thankfully this would make her seem stand apart from the regular pop music that has been pushed so often throughout the years and has become something of a known commodity with a very cookie cutter sound. To stand apart from that seems like a big up for her career.
7. At this point she's not too sure that her heritage has had any impact on her music.
Her mother and father were apparently always playing music in their home so it could be that it had an effect on her but only pushed her in the right direction instead of really inspiring her to make a certain kind of music. But it does seem as though elements of some styles might come through.
6. If she hadn't stepped into a musical career she would have been a writer or a designer apparently.
A lot of celebrities honestly have said that if they didn't pursue their current careers that they wouldn't be doing something entirely different. In essence being a writer might have been a good direction for her but obviously music called to her in a big way.
5. She's still pretty new when it comes to the music industry.
New is good since it brings in an era of change and something different that could take the industry in a new direction or somehow build upon what's already there and make the industry even stronger. At this point she's making a decent impact and should do quite well.
4. She seems like a very thoughtful person that thinks before speaking.
This is a rare thing these days it would seem as people want to talk and talk and talk and then go back and think about what they said in an attempt to analyze just what they should have said instead. This doesn't seem to be her issue when it comes to saying what she has to say.
3. There isn't a lot on her at this point in terms of the internet.
There isn't a whole lot of information that exists to be found on her at this point, but there is plenty of information as it pertains to her music and her career and it would appear that she's attempting to push her music first and give information second. If it works then so be it.
2. At this point she seems like a very well-balanced individual.
She does seem like a very considerate person that likes to have a polite conversation with others and give the kind of information that makes her seem like a very introspective individual. At this point it seems as though she might eventually be a very popular person if her career continues on this course.
1. It does seem as though there are a few musical influences she could claim.
There are a few artists that you can kind of hear in her music if you really take the time to listen, but it is a distinct and unique sound.
It's worth taking the time to find her and listen for a bit.