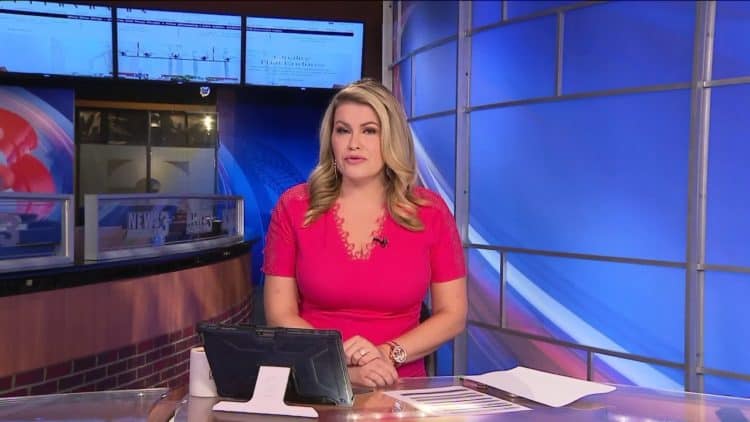 Nina Harrelson has always wanted to be on TV ever since she was a kid. She's a journalist who has worked for WREG since November of 2016. WREG is a news network that is affiliated with CBS and is owned by the Nexstar Media Group. She decided to work with that news station because it's her favorite city that she's traveled to. Ever since then she's been the face of the Memphis news and has been delivering hard hitting stories. Here's a list of 10 things you didn't know about Nina Harrelson.
1. She's Calls Herself A Theater Nerd
She took theater when she was in school since she was infatuated with everything about it. Her time as a child was spent watching movies with female leads. Nina wanted to be those sly detective types like Dana Scully or someone who was swept off her feet like popular romance movies. She's developed her acting skills in school acts and have appeared in a few community plays. Her passions then changed to news and need for information so she switched over to being a Newscaster.
2. She Treats Her Dog Like Her Child
Most people on the planet either love dogs or cats. Nina is one of those people who loves her dog enough to be willing to put her dog before herself. She's been seen on Instagram and other social media outlets dressing up her white poodle and giving him expensive treats to eat. Her dog even had it's own birthday party with balloons, confetti, and cards that people have been sending in. When it comes to puppy love, Nina Harrelson has a lot of it.
3. Her College Newspaper Was Written By Her
While Nina was in Fond du Lac studying at Marian University, she helped edit the public newspaper called "The Sabre". This was where she got her first experience in covering several news stories such as crimes, court cases, weather, and other things. This was one of the reasons that CBS58 hired her as a news reporting intern in Milwaukee. Ever since then she's been doing what she's practiced in college for public television.
4. She Worked Her Way Up At CBS
Nina has worked for CBS at several of their different news stations. She first started at CBS19 in Texas where she would have a corny gimmick of wearing a different hat each day for two years. She was the weekend reporter for the evenings until she was later promoted to co-producer for the late night news. That was when she was promoted to CBS58 and moved to a totally different network with her new credentials.
5. Nina Harrelson Loves Horror Movies
When asked which genre of movies that she liked to watch, Nina replied with horror being her favorite. She loves the little jump scares that tend to startle everybody and the music that plays when something bad is about to happen. The reason for this is because she's always loved Halloween and acting when she was growing up. Horror movies combine both of those things and tells a story while doing it. Her tastes range from the gory serial killer movies to deep psychological thrillers.
6. Camping Is One Of Her Favorite Activities
Camping ties in with most of the things that Nina loves. She gets to spend time with her husband and kids while being outside in the nature. She brings things like fishing rods for her husband to spend time with while she relaxes in the sun. The woods and darkness in the night time remind Nina of how spooky things can get and all of the horror movies she loves. For her kids she brings chocolate, crackers, and marshmallows for her kids to make s'mores with.
7. She's Not Afraid To Sing
If Nina isn't camping, telling the news, or watching scary movies, then she's somewhere singing her lungs out. Whenever she's in the right mood she'll take her husband and kids to go out to karaoke. It doesn't matter what song it is as long as it's catchy or popular, Nina will sing it all. While other people may be embarrassed to show off their singing skills, she knows how to flaunt it and not worry about being judged.
8. She Considers Herself A Foodie
A foodie is someone who has a love for food beyond normal means. They take pleasure in how the food looks, smells, as well as how each bite tastes. One of Nina's guilty pleasures is a slice of pizza with cheesy bread and a beer. Once she's done having a plate of food she's already thinking about what the next one is going to be like. Nina knows how to live carefree and not let things like calories hold her back.
9. Nina Is Proud Of Her Body
There have been many instances where people have sent Nina a message about her weight. There was a case where an old man said that she looked "mighty big on TV."  It's not just about her weight as people have commented and even sent in hand written letters about her face and other body parts. Nina's made it public that she has thick skin and doesn't let things strangers say bother her.
10. She Does Her Own Makeup
Many people would assume that people on TV or in the news industry have a makeup team that comes and makes the staff look good. Nina also has fans that always ask her where she gets her clothes and who does her makeup. She assures people that she does not wake up pretty and doesn't have makeup artists doing it for her. She posted a little video on her twitter where she's putting makeup on to let fans know that she wakes up everyday and does it herself like everyone else.