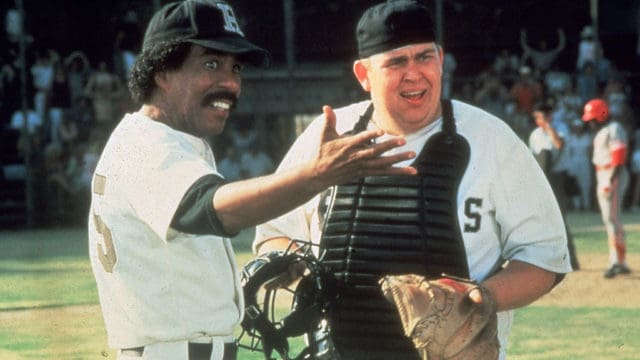 The movie was released in 1985 but couldn't possibly be more relevant today.  If you haven't seen Brewster's Millions with Richard Pryor and John Candy you should certainly watch it.  If not, here's the summary.
After losing his position as a minor-league pitcher, Montgomery Brewster (Richard Pryor) learns his great-uncle has left him $300 million. To inherit it, Brewster must spend $30 million in 30 days under a complicated set of rules that forbid him from donating too much to charity or retaining any new assets when the period is up. Unable to share details about the will's odd conditions with anyone, Brewster sets out to spend his money under the stern eye of paralegal Angela Drake
One of the ways which Brewster figures out how to spend the money is by campaigning to be mayor.  But here's the best part.  In the movie his entire claim is that both mayoral candidates aren't qualified so he encourages people to vote "none of the above."  What winds up happening is that Brewster's popularity skyrockets tenfold.
Sound a little familiar?  I just feel this movie should have gotten way more attention during the election.
Here's an analysis
Here's the trailer for the film