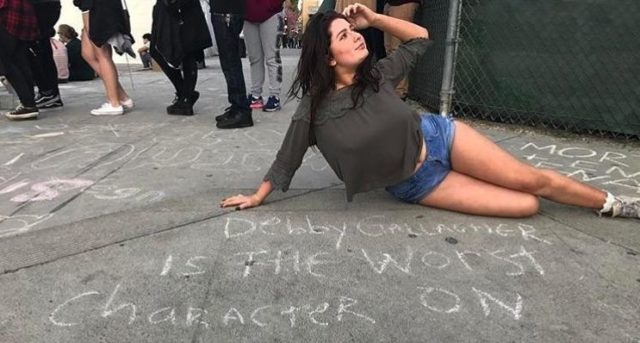 I think I speak for the entire Shameless fan community when I say that Debbie Gallagher is unequivocally the worst character on the show.  We all know this.  Even Emma Kenney herself knows this.  Honestly there was nothing wrong with Debs before she hit puberty.  I actually kind of liked her "caretaker" character when she was only a little girl.  It's an element that was needed on the show.  Liam needed taking care of and it was always fun watching Debs as a 10-12 year old having to take on responsibilities as an adult.
But now that she's an adolescent/adult it's almost as if her character is wasted airtime.  None of us like to think of her as being a mother.  We all cringe at the thought of Debs being a "woman" and actually having sexual relationships with people.  It grosses us all out and none of us can stand it (P.S. I think that's all by design on the show).
But the actress who plays Debs, Emma Kenney had a nice little post to her Instagram account the other day which makes me respect her a little bit.  She got down right on the sidewalk where it said "Debbie Gallagher is the worst character on Shameless."
A couple things.  First, kudos to whoever wrote that.  I mean you're just sitting around one today and decide "I'm gonna write about how much I hate Debs on Shameless with a piece of chalk on a sidewalk.  Secondly, way to go Emma.  I mean, "way to go Debs!"  Yuck.